According to Health Workforce Australia, formerly of the Australian Department of Health, high demand for nurses in 2025 will exceed the actual number of practicing nurses by 85,000.
In 2030, that shortage gap widens to more than 125,000 unfilled roles. With so many jobs expected for this occupation, being a nurse presents great opportunity for many years to come.
Nursing does not just provide great job availability now and into the future. The occupation also provides higher than average earnings, as compared to all jobs in the country. According to the 2017 ABS Characteristics of Employment Survey, full time nurses earn $250 more per week than other Australian workers.
To take advantage of these well-paying opportunities and become a nurse, you need the right training. So where does that training happen and how do you start on the right track? Below are the personal traits you need to become a nurse, as well as the specialization types, nursing roles and educational requirements for the field of work.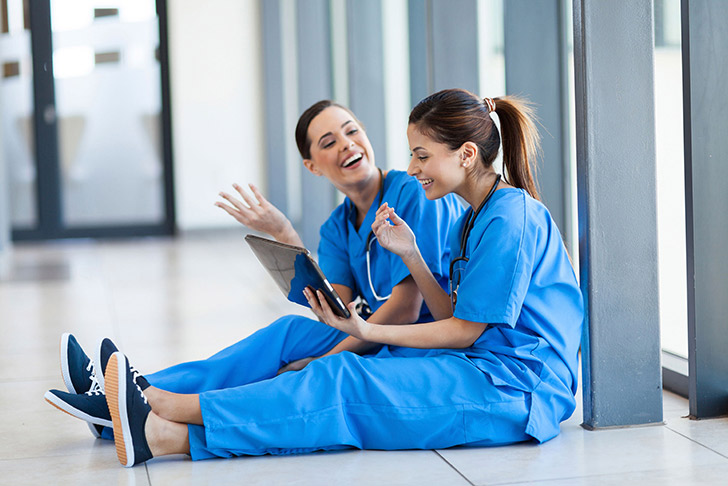 Desirable Personal Traits of Nurses
To excel at nursing, you need certain personal traits other jobs do not often require. These characteristics make you a great candidate for the nursing career field. The traits include:
Strong mathematical foundation
Solid background in study of biological sciences
Quick thinking and reasoning
Disposition to caring for others
Ability to work well under pressure and at a fast pace
Specializations of the Nursing Field
As a trained nurse, you gain opportunities in hospital and clinical roles. But you also gain potential for obs in education, pharmaceutical companies, schools, community care and health administration. These jobs exist with government and non-government organizations, alike.
If you choose to work in a clinical setting, many different roles await you there, too. These roles include elder care, emergency medicine, midwifery and intensive care, to name a few. Specialization only requires that you study appropriate course work under an applicable major.
Nurse Roles
The two main types of nurses in Australia include Registered Nurse (RN) and Enrolled Nurse (EN). An RN must achieve at least a Bachelors level of education with three years or more at a University. Some complete a Masters level. In the RN role you perform many health assessment, planning, implementation and evaluation duties. You also may supervise, schedule and coordinate care of ENs or other health care workers.
Enrolled Nurses complete an 18-month to two year Diploma education. This education takes place at a vocational education and training (VET) institution. For this role you learn practical nursing skills and gain knowledge of patient care. ENs usually work under RN supervision.
Educational Requirements
The first step toward your Australian nurse position is that of completing your secondary level education of 12 years or more. If you are at least 18 years of age, you can then apply to study Australian TAFE nursing courses. Your secondary education must have included mathematics, as well.
If you do not meet the minimum age requirement, enroll first in a CERT III program in Individual Support or Ageing Support. After meeting the basic requirements you can proceed into the Diploma program.
If you come from another country you can still enter a Bachelor of Nursing program in Australia. That is, as long as you completed secondary education of 12 years in your home geography. When you enter a Bachelor program, you must maintain a good grade point average in your STEM subjects. These subjects include:
Maths
Chemistry
Biology
General sciences
Physics
For a Masters level nursing program, your completed Bachelors education provides entry. Two year Masters education enables you to become a nurse practitioner.
Common Bachelors majors qualifying people for Australian Masters-level nursing education include:
Pharmacy
Community services
Social work
Physiotherapy
Dentistry or dental science
Science