Whether it's about just food, or sex, you can never find men and women are on the same page. Sometime it looks like they are not even from the same planet. This might be the right reason for the saying "men are from Mars and women are from Venus".
Some things are better seen than explained. Just to understand these differences, someone has recently illustrated a sarcastic web comic about the men and women behavior, and some of them are positively hilarious!
After looking at these images, it looks women are apparently highly complex and mysterious creatures while men are a simple-minded sorted species.
#1.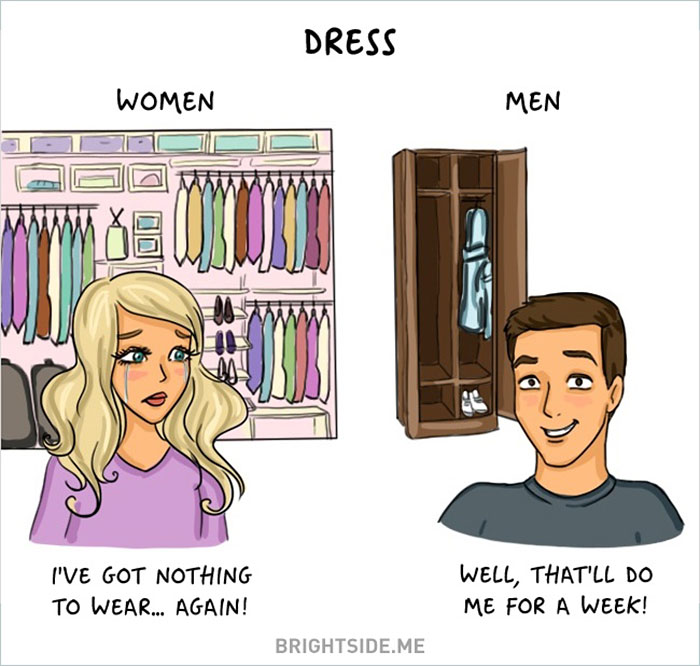 #2.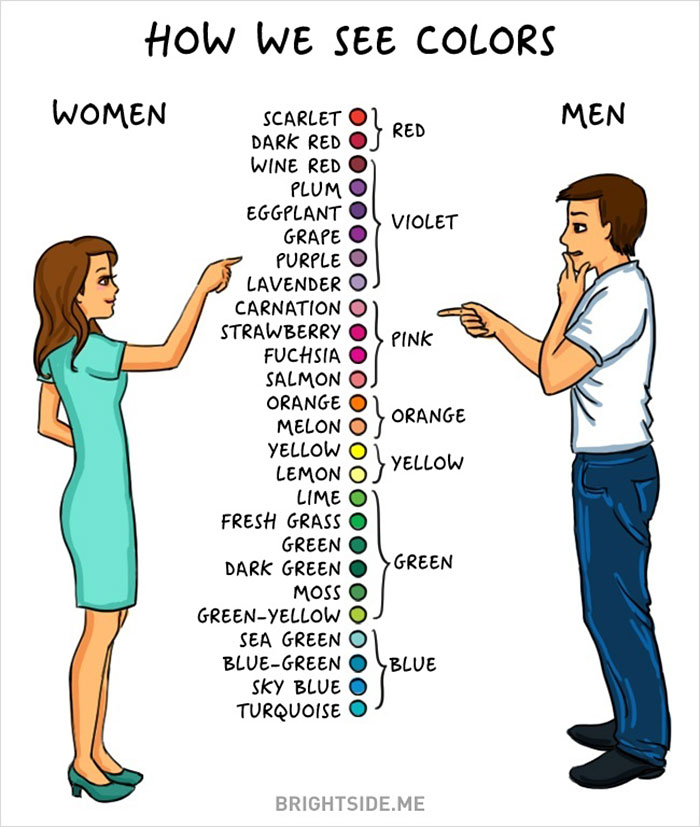 #3.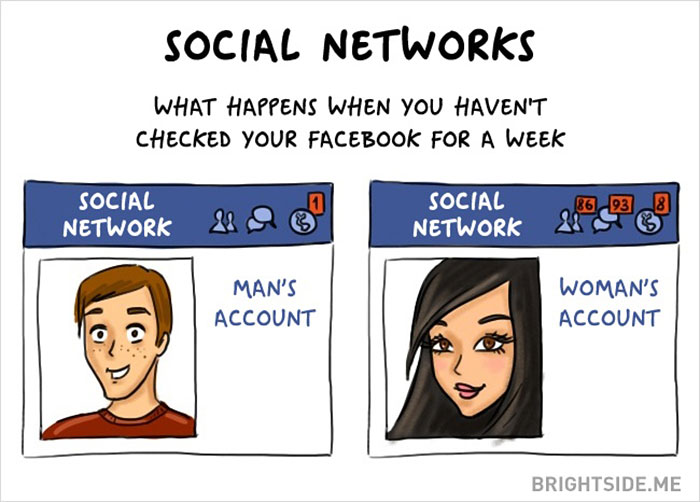 #4.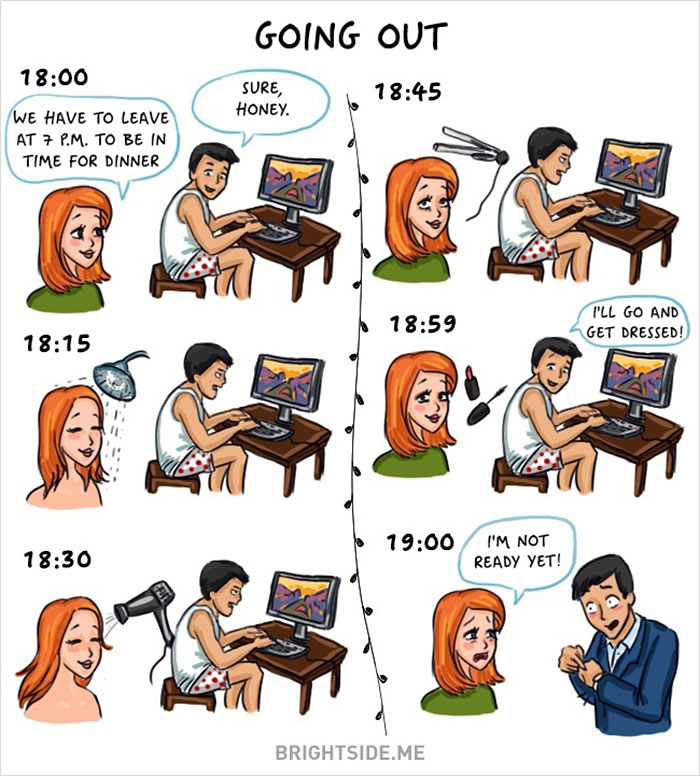 #5.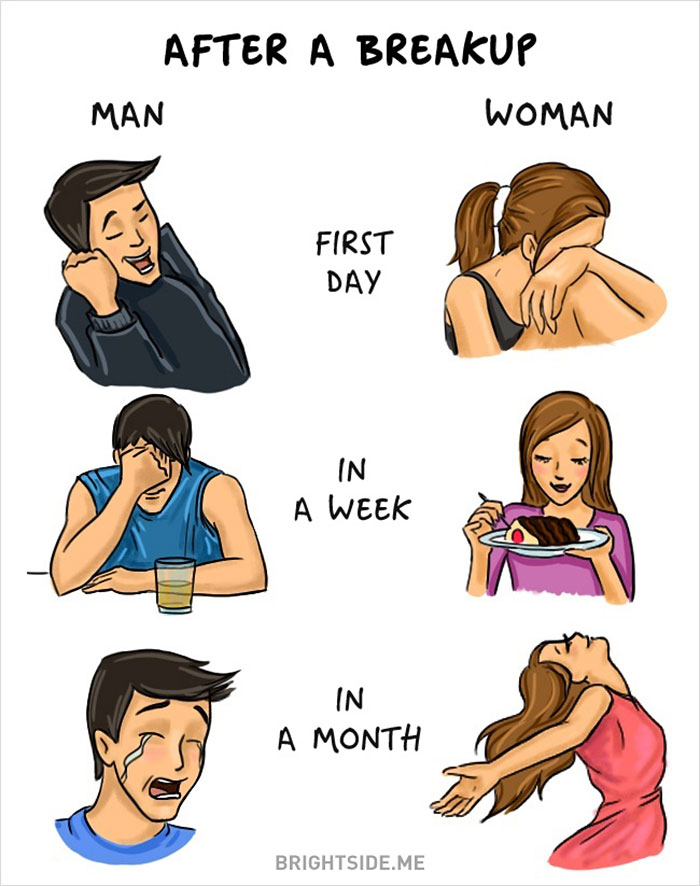 #6.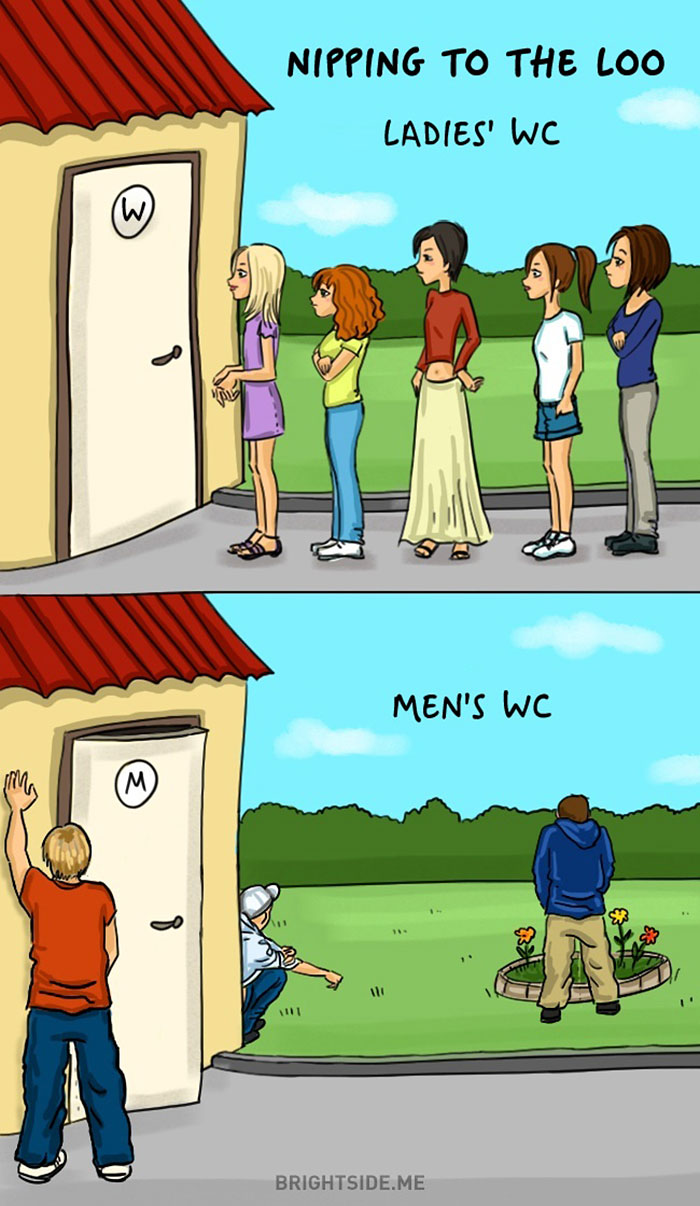 #7.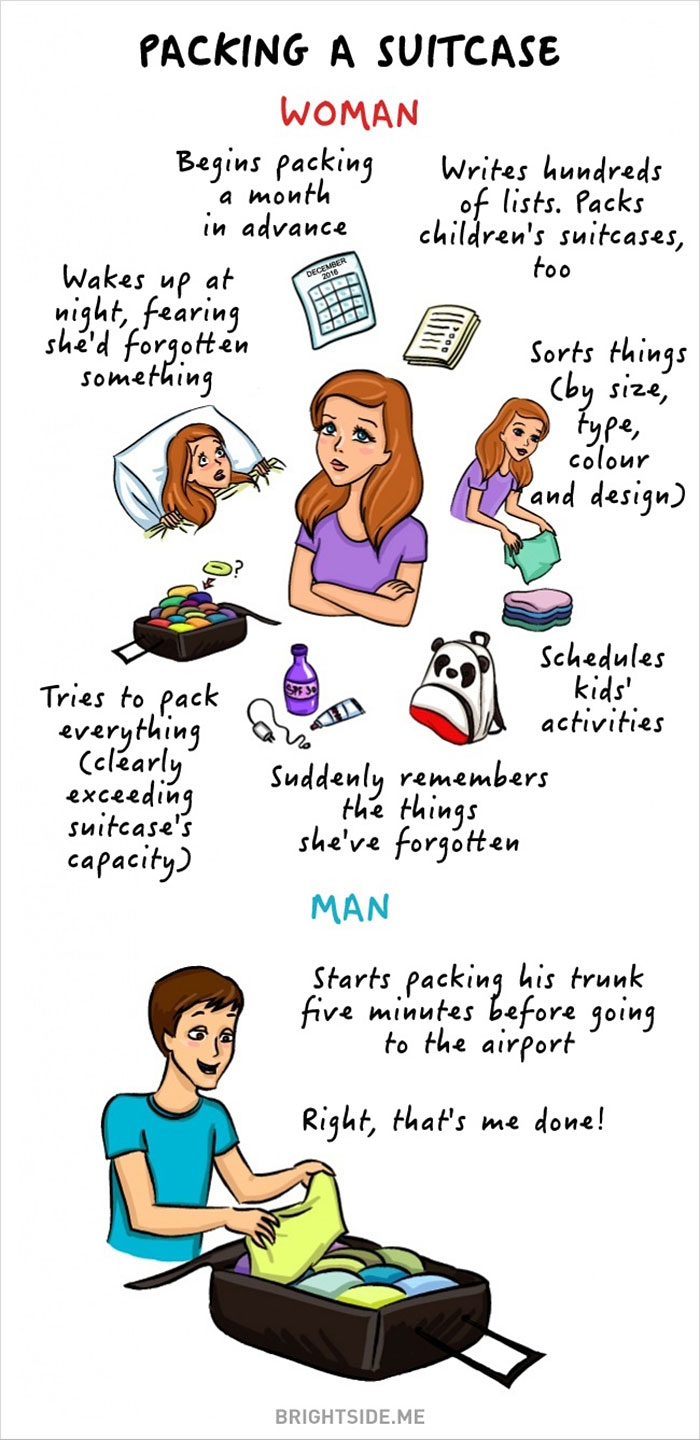 #8.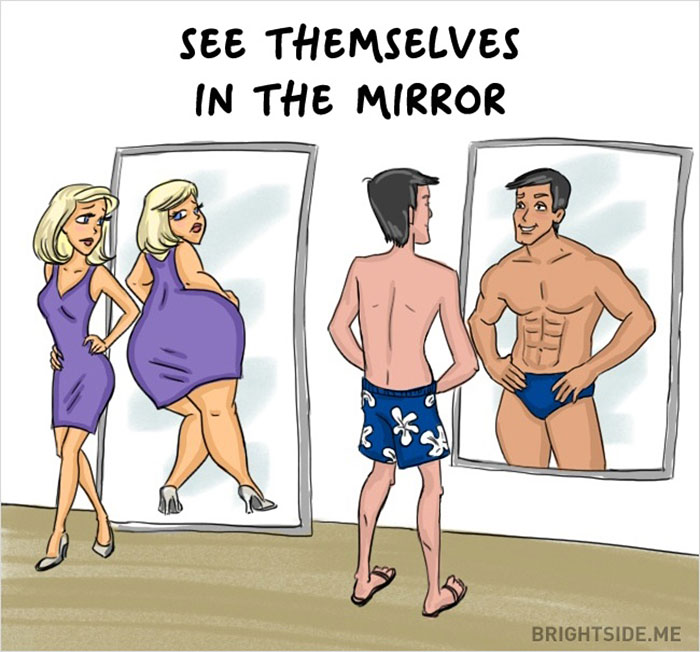 #9.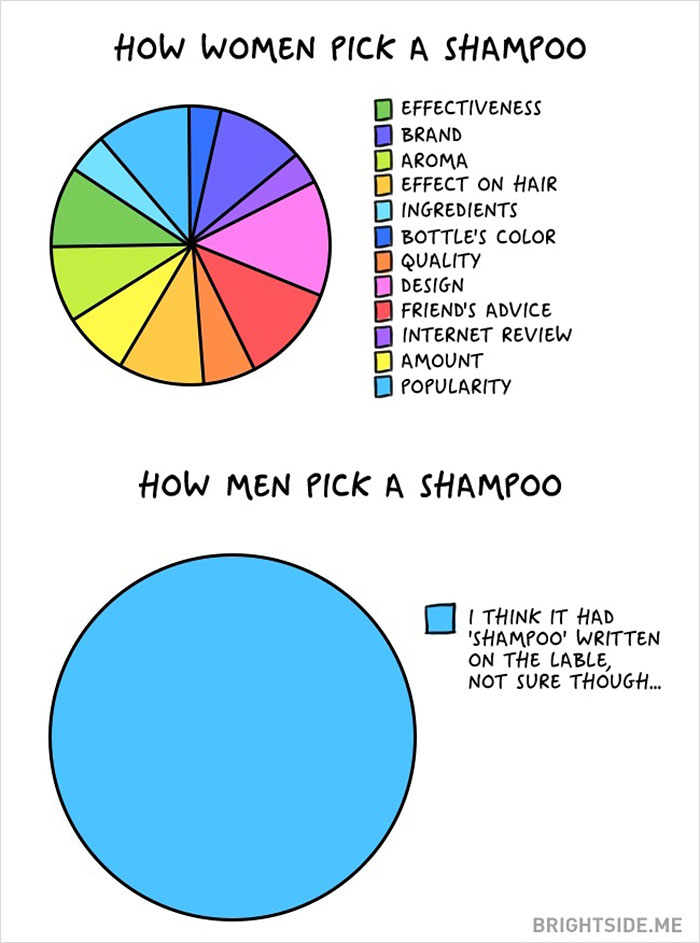 #10.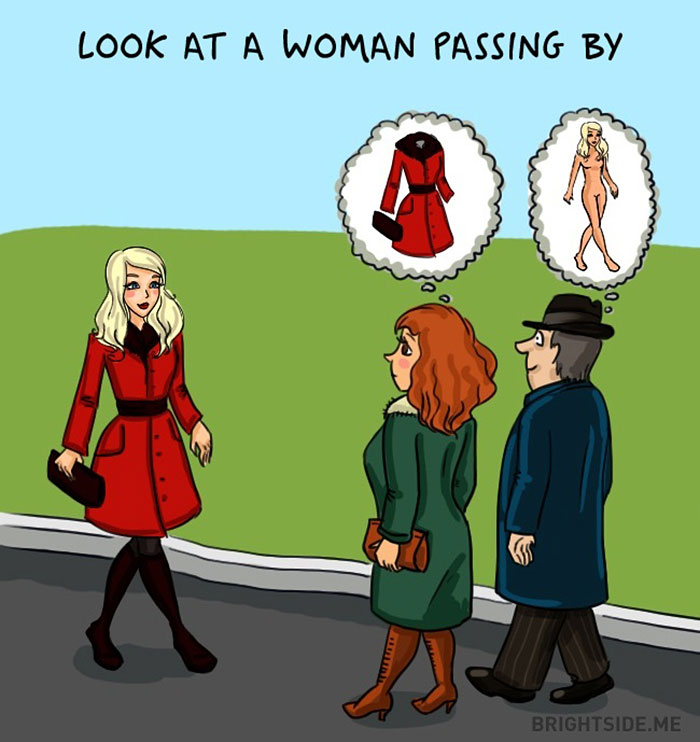 #11.

#12.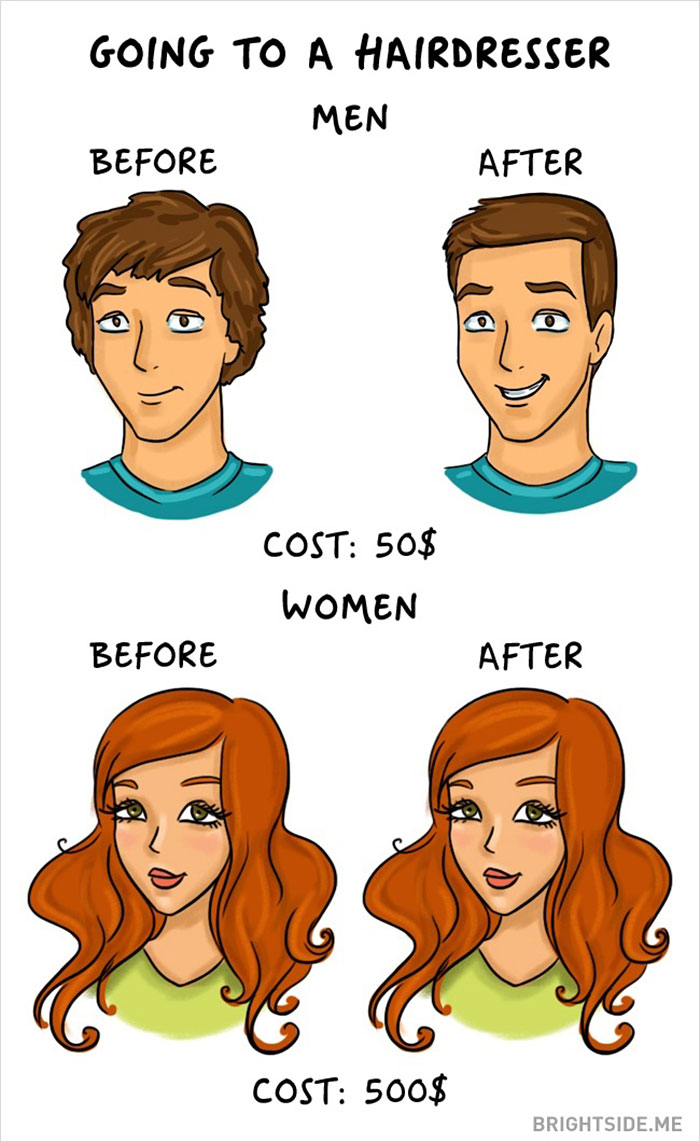 #13.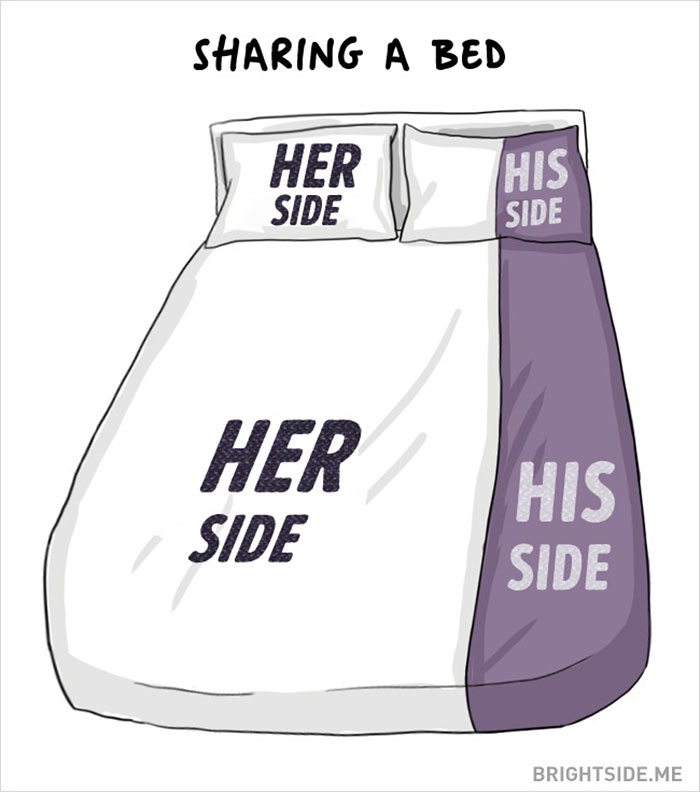 #14.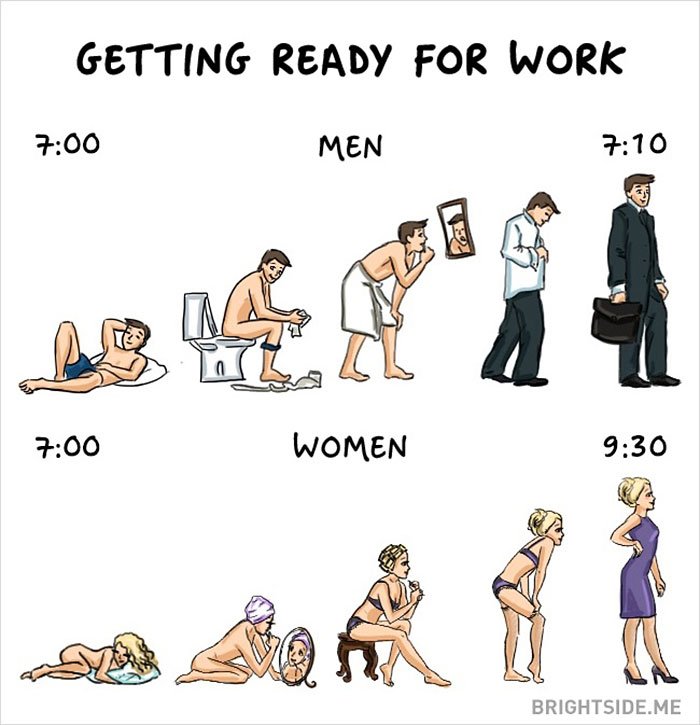 Credit: brightside
SHARE these awesome illustrations about men and women differences with your friends and family. They need to see it too.