Mountain climbers seek high peaks and low valleys for any number of reasons. Some do it for the fitness and adrenaline, while others do it to seek thrilling adventure and beautiful destinations.
Reasons that people seek mountain climbing thrill is a great topic for professional writing services. Whatever the reason, the truth remains that mountain climbing can be a dangerous sport. If you are tackling tough terrain and want to be sure the expedition is safe, or if you want to be sure you are taking in the full experience, hiring a mountain climbing guide can help you reach the top (literally).
Guide Services for Mountain Climbers
Below, you will find some experienced mountain climbing services. You can schedule classes or expeditions, in different corners of the globe.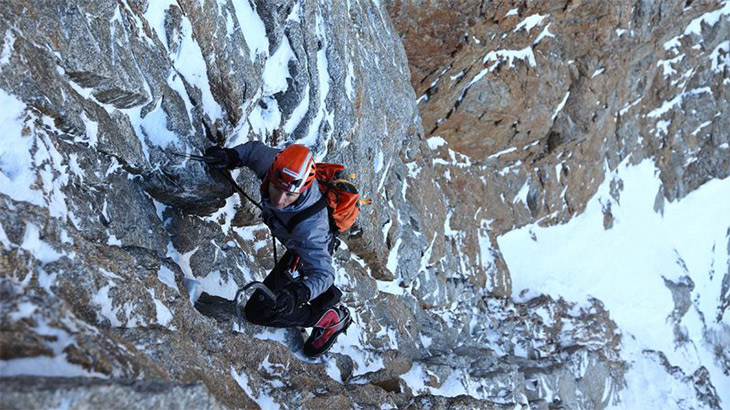 1. Alpine Ascents
As of 2018, Alpine Ascents has been helping mountain climbing enthusiasts for 32 years. The average year sees around 30 expeditions and dozens of training courses, spanning around the world. Some of their notable expeditions include a 3-day climb of Mount Rainier, as well as expeditions in Alaska and the North Cascades. Their company philosophy is a solid one, seeking to build an understanding and love of the wilderness on the mountain, as well as to provide incredible experiences for mountain climbers of all skill levels.
2. International Mountain Guides
Students might explore the incredible peaks of places like Kilimanjaro and Mt. Rainier in a paper for school from Paperwritten, but real climbers get out their and experience the peaks. International Mountain Guides lets you learn the real mountain experience—teaching you how to prepare nutritious and delicious foods and guiding you in real-world skills that you can use, based on the location and conditions on your next climb. They are also known for giving people extra days on the mountain, compared to other guide companies.
3. Adventure Consultants
This company specializes in all types of adventure. They offer 72 different expeditions, including destinations like the Seven Summits, Arctic, Antarctica, the Himalayas, and South America. They specialize in treks, skiing, and other expeditions, in addition to the schools that they have in Europe and New Zealand. Their wide range of expeditions make them an ideal choice for the avid climber that may want to use their services more than once.
4. Jagged Globe
Blogs exploring mountain peaks will find themselves writing about some of the locations explored by Jagged Globe. This company specializes in climbing, skiing, and more, all with the intent of letting people explore all the corners of the globe—not just the well-known hotspots. They have been working in the industry for 31 years, exploring the Seven Summits, letting people ski off the highest peaks, and more.
5. RMI Expeditions
RMI Expeditions has been in operation since 1969. As man explored the moon for the first time, this company started helping people explore mountains. There is no corner that their guides will not explore—you can find expeditions scheduled on every continent, even through the Arctic. In addition to their mountain climbing services, RMI provides their clients with numerous resources, offering advice on fitness and training for intense climbs, necessary technical skills, and exploring the culture in an area before the climb.
Conclusion
Guide services can be used to help you gain traction as a mountain climber, helping you navigate unfamiliar terrain and territory. Different services will tell you it's about the trek, but what truly matters is being safe enough to explore it. Safety should always be your primary goal and traveling with a guide service can help you ensure that you make it home safely to your loved ones.