A New York waiter got surprised when he received a tip that is almost 10 times larger than the actual check.
Michael Shafts working as a waiter in The Ginger Man in Albany, he waited on a couple that had been celebrating the husband's 47th birthday. Shafts never suspected that the couple celebrating a birthday as their bill only totaled $114. Before the couple left, the man wrote on the receipt, 'My birthday present to me. Pay it forward!' along with a $1,000 tip that left Shafts in total shock.
Before the couple left, the wife said quietly to Shafts, "My husband has done something special for you."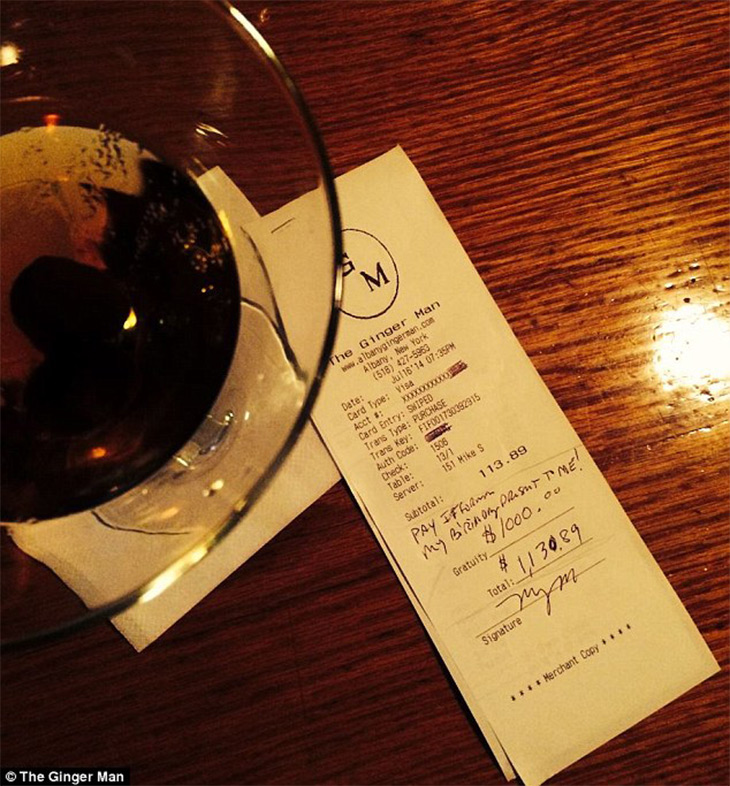 Image credits: dailymail
Shafts was shocked by this big generous tip. He ended up splitting more than half with his co-workers. Restaurant owner said it was the largest tip anyone has ever received at The Ginger Man.
Shafts told that he was shaking and he couldn't feel his legs after receiving this surprising tip.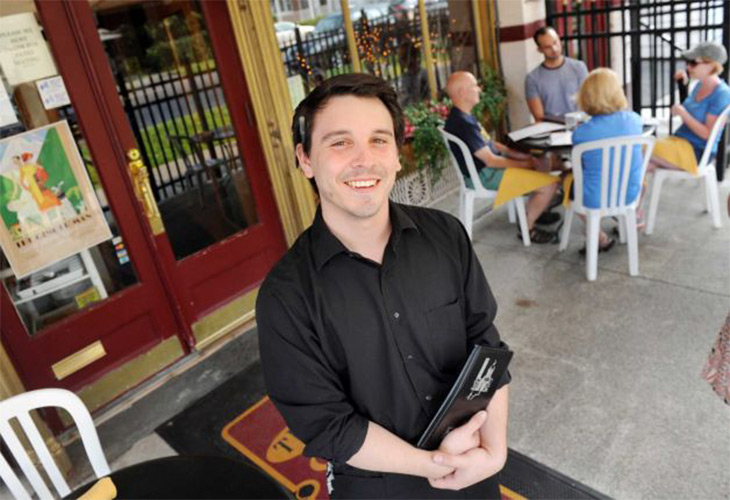 Image credits: timesunion
Credit: Dailymail
This is heart touching story, SHARE it further.