Creating a website is easy today as you can use a CMS (content management system) to do all the work. These solutions have simple interface so even beginners can learn to use them and develop websites quickly. However, the CMS on the market differ quite a bit.
This best CMS comparison will help you understand the strengths and weaknesses of each and choose the right one for you.
Best CMS Comparison: WordPress vs. Joomla! vs. Weebly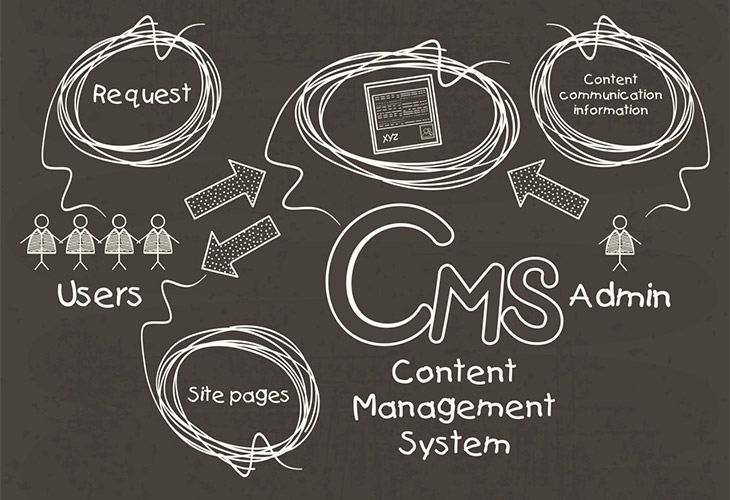 WordPress: Absolute Number One
WordPress is the most popular CMS in the world. Launched in 2003 it currently powers 31.4% of the entire Internet, making it the single biggest website builder on the planet (W3Techs). As it's the biggest, WordPress also has the most tools, plugins, and themes, which allows you to customize the websites as much as you want and make them truly unique.
The main advantage of using WordPress for a beginner is that this CMS is designed to be exceedingly simple and intuitive, so anyone can master it fast. WordPress is also fit for a variety of businesses and even has its own specialized eCommerce platform.
Unfortunately, this popularity is what makes WordPress websites prime targets for hacker attacks. Despite regular updates and great security plugins, this platform is rather vulnerable, so you'll need to invest in the best digital safety tools possible.
WordPress websites are also known to have a lot of 'unnecessary' code, and the temptation of using many plugins also makes many beginners to abuse that ability. This results in rather slow websites. To prevent this you need to limit your use of add-ons and choose a hosting specifically suited for WordPress. Take your time to research about CMS compatibility when you learn about hosting.
Joomla!: Advanced but Great
Joomla stats state that this CMS has been downloaded over 94 million times. That means that it's nowhere near WordPress (no one is) but it's high up among other CMS systems. Joomla! Is quite an advanced system that requires the user to be a bit proficient in website building. Otherwise, you might not be able to use the solution to the fullest.
It also doesn't have very many free plugins and themes. However, the ones that are available are of a very high quality. This CMS is good for eCommerce businesses because it allows a lot of flexibility in site structure design. It's also very efficient for creating huge complex websites. It's the CMS used by IKEA and Harvard University.
Weebly: Simplicity Itself
Weebly usually doesn't and high on the best CMS comparison, but this system is perfect for beginners, especially bloggers. It's literally the simplest CMS to master and its drag-and-drop scheme allows you to create a website easier than paying a round of Tetris.
This CMS is very good for working with visual content, videos in particular. Therefore, it's a great choice for beginner bloggers and vloggers. You can make a Weebly website in minutes, even if it's your first time doing this.
On the downside, the website you'll create will be rather primitive. This is a nice choice for minimalist blogs or simple pages, but not a good option for businesses and eCommerce.