Ask yourself this, what is usually the first thing you take care of when you're starting a business? For the most part, you're more than likely going to want to handle the accounting areas first. Trust me when I say this, even the smallest of companies are going to need a little help with accounting numbers at some point. Even if you have started something up in the world of construction, accounting is just as important.
Now owning a construction business requires quite a few things that you must keep in mind along the way. You must have a knowledge of the different aspects, plus you want to be able to enterprise your craft too. Although this isn't just for your self-knowledge, it's also important to get things down in terms of accounting and even finances.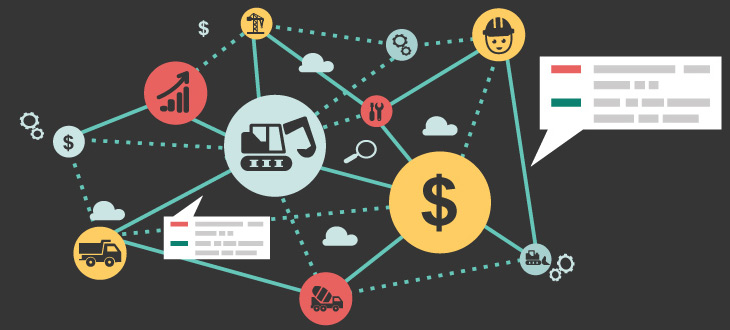 There are several approaches you can take towards making sure you stay on top of your accounting situation. Getting help with your construction accounting can be done with the help of different software options. Considering a cloud-based construction accounting software can play a vital part in your company. Most companies want to know whether a project is on target or if it's starting to head over budget. You could be occupied with something else so the additional help can be beneficial. This means you need to take control of the situation with a solution that has positive benefits in different areas.
Information Sharing Is Important
One of the main benefits of construction account sharing software is the ability to share any vital information. This is something that can be done at an efficient rate that is both easy and quick as well. Any information can be easily shared in cloud-based construction accounting software. In many cases, project accountants and managers should be able to contact each other without a hassle. With the help of the software, they can email information from the software to others in no time at all. Along with information sharing, it can even help balance the need for communication. If it's easier to communicate, then better decisions can be made when they need to be.
Better Productivity
If you can increase productivity, then you may be able to improve other areas too. By helping build reports, a better understanding of finances and projects can be built. Construction business owners have the chance to make much better decisions. On top of that, you'll be able to figure out why a certain project is projected to be over budget. Different reports can lead to different discoveries, which mean you can eliminate problems if they come up. With improvements in productivity, it can help with other areas as well. It can even open your eyes to different situations so that you can either improve them or even make changes so they can be executed better.
Reduce Some of Those Expenses
At any point in time, a business' expenses can grow with everything going on. You have to think about locations, crew members, the tons of equipment, and even fixed costs. All of these factors can put some growth on your expense. Now, with the proper software, you'll be able to outline and minimize all of your expenses properly. This way, budgeting can be much easier which can even help you prepare for any future projects that come up. Saving money in dealing with companies' expenses promotes growth in the future.
Making changes can lead to improvement, and improvement leads to dramatic growth in multiple areas. Always look to try and find a solution that'll help you accomplish your goals so you can create more in the future.