People today are more mobile than before in terms of homes. This is to say that few people stay at a particular place for their entire lifetime. As such, there is need to move every now and then as the situation demands. To be sure, the Moving Services Industry in the US has continued to grow through 2019 as demand expands.
Notably, the industry grew 0.6% in the last five years while businesses expanded by 1.7%. In 2019 alone, businesses in the industry raked in $18 billion in revenues and given the growth rate, the revenue could be higher in the years ahead. In essence, the Moving Services Industry is vibrant and that one should not stress when it is time to get out of that house and upgrade to a better neighborhood.
Given the revenue potential in the industry, it is obvious that competition is high. However, this is also evidence that service delivery is great since customers have a range of companies to choose from. Also, high competition implies that one is likely to get services that satisfy one's budget. Further, your choice of a moving company will depend on your specific needs including the distance you want to travel with the luggage. Here are some of the companies you can consider when moving.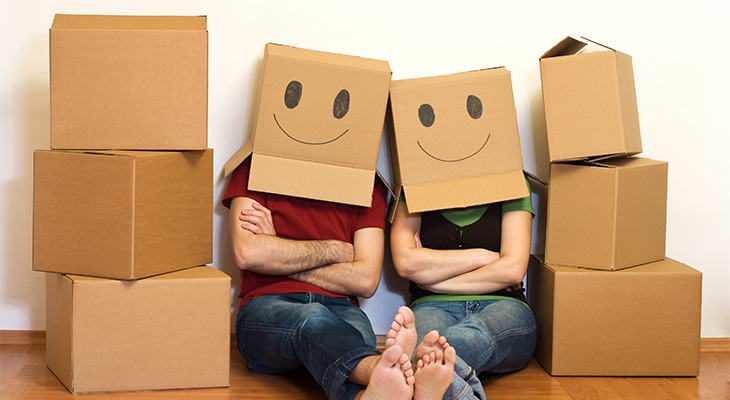 1. ABF U-Pack
Before ABF U-Pack and others came onto the scene, the industry was dominated by PODS. However, this PODS alternative is proving to be quite effective, especially for long distance moving. For US movers, they can rely on the company to haul their luggage from one state to another. Interestingly, one can also move the contents of the house across national borders to Puerto Rico and Canada.
More attractive about U-Pack is the quality of their containers. Steel-made and waterproof, the containers offer the best security for your house contents both from weather elements and theft. Also, the containers are big enough to carry a lot of luggage compared to the competition. Interestingly, customers do not need to pay the deposit to access U-Pack services.
2. Portable on Demand Storage (PODS)
What if you need to move only a few miles to another neighborhood? Such local shifting is best facilitated by PODS. Like earlier discussed, this is one of the most recognizable brands in the industry. Interestingly, one has the option of choosing any among several container sizes that are available for storage. With PODS, you have a 30 day period for storing your luggage in their containers as you seek out the next location.
In this era of the internet, you would expect that a company of PODS' repute would make all its interactions digital in terms of booking space and finalizing quotes. Unfortunately, you will need to spend some airtime to call the company to finalize quotes and ascertain that they will facilitate your moving. Another downside is, unlike U-Pack, you will need to pay the deposit to access their services.
3. 1-800-PACK-RAT
Sometimes what you need is to simply store the luggage as you wait to move into another house. In this case, you will need to look out for the company which offers storage services which are competitive. 1-800-PACK-RAT is a PODS alternative which has locations in the US and abroad in Canada. As such, one is assured of a secure location to store luggage until when a new house is available.
Although the customer has the option to choose from different containers, the container sizes are limited. However, protection is guaranteed since the containers are steel-made to offer optimal protection to your luggage from weather elements. Another unique feature of the containers is the doors. Constructed in the style of barn doors, the container doors ensure that you do not have problems opening after a long journey. Oftentimes, containers which have roll-up doors experience problems openings after long journeys due to jamming.
4. CoolBox Portable Storage
Few companies offer high-quality services at unbeatable prices. According to its website, Cool Box Portable Storage offers an opportunity for movers to enjoy superior customer service without having to pay any hidden charges. Unlike its competition where they offer low monthly charges but with punitive hidden fees, Cool Box avails a single package of high-quality services, best rates in the market. Also, the customers can choose a location of their liking where the company will drop the container off. Also, one can pick the container when it is convenient. Self-storage is a critical feature of the company's business model and it will define the industry going forward.