A Redditor named Chris Nakka re-created the most famous romance movie scenes with his champ dog, Wrigley. This creative idea came to Chris's mind when his colleagues suggested to re-enact the Titanic scene. This was just an inception, after that, he captured a whole series of romance movie scenes during his lunchtime every day.
The Notebook (2004)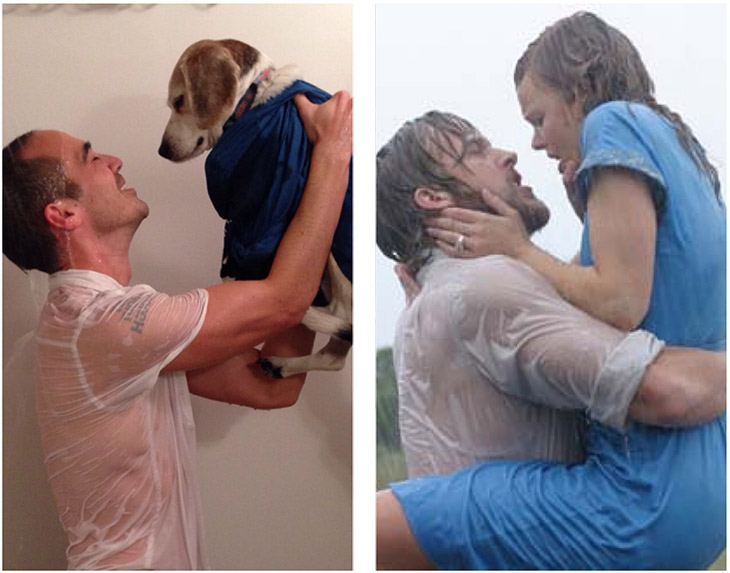 Brokeback Mountain (2005)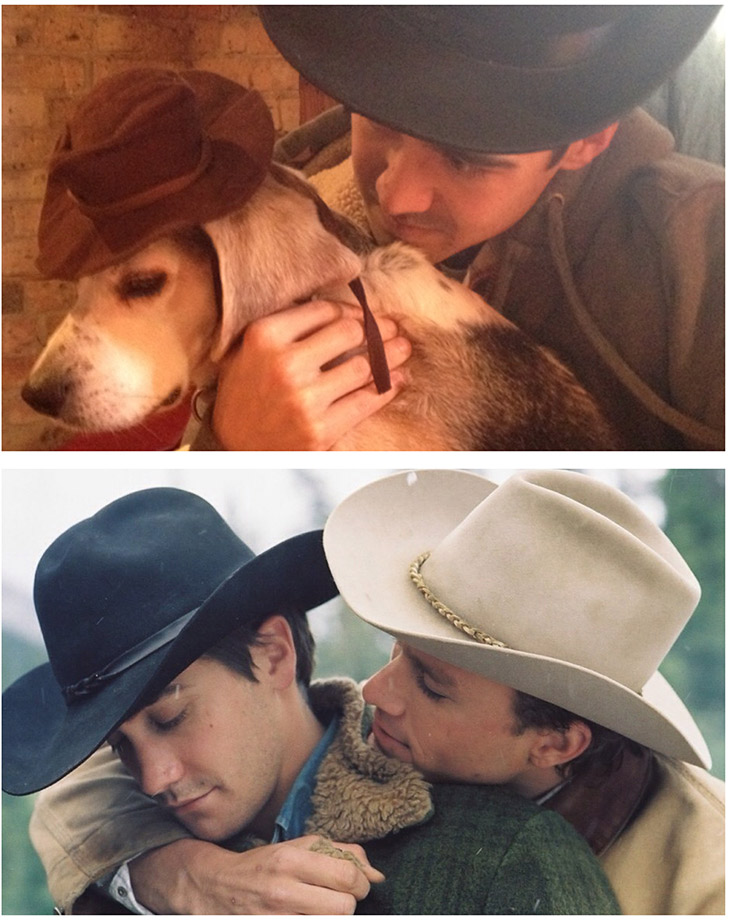 Dirty Dancing (1987)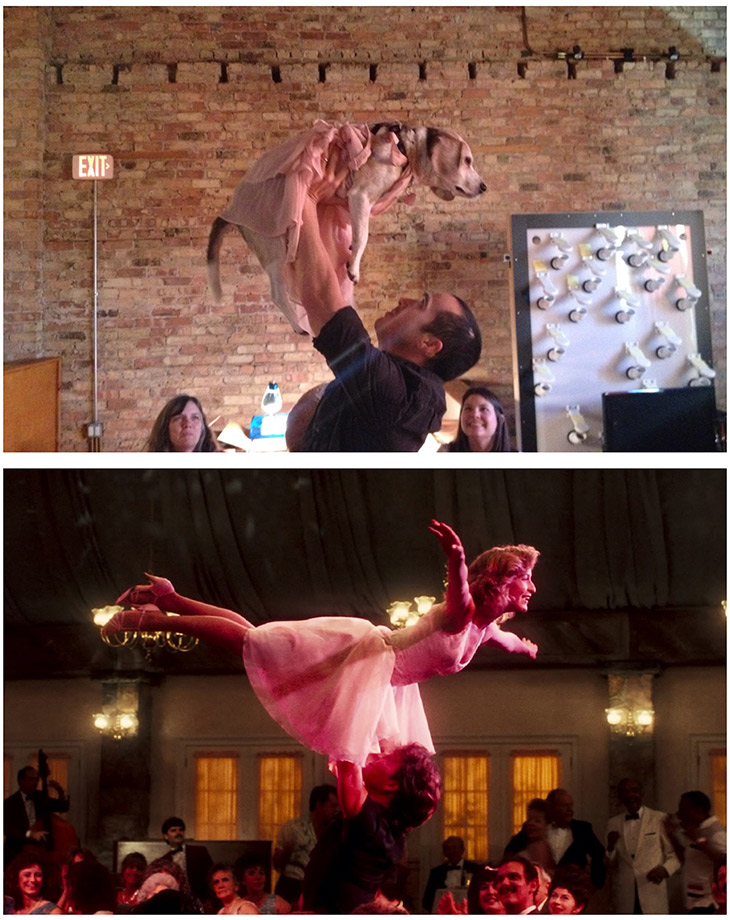 Spider-Man (2002)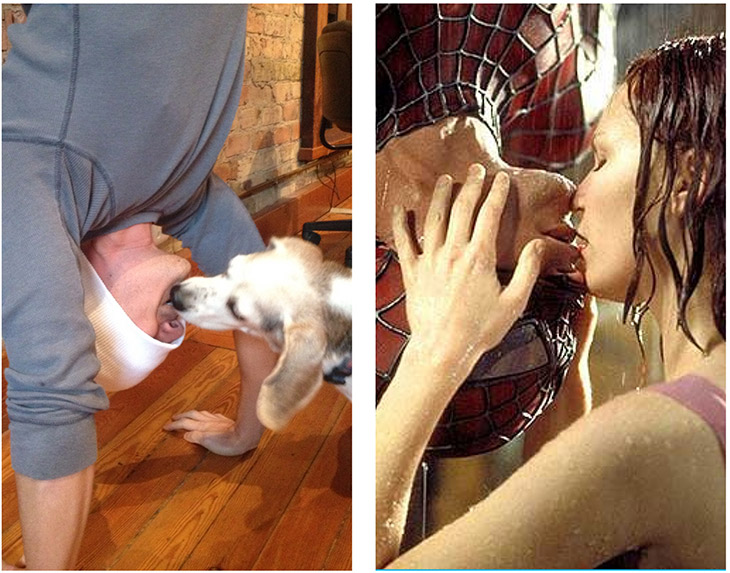 The Graduate (1967)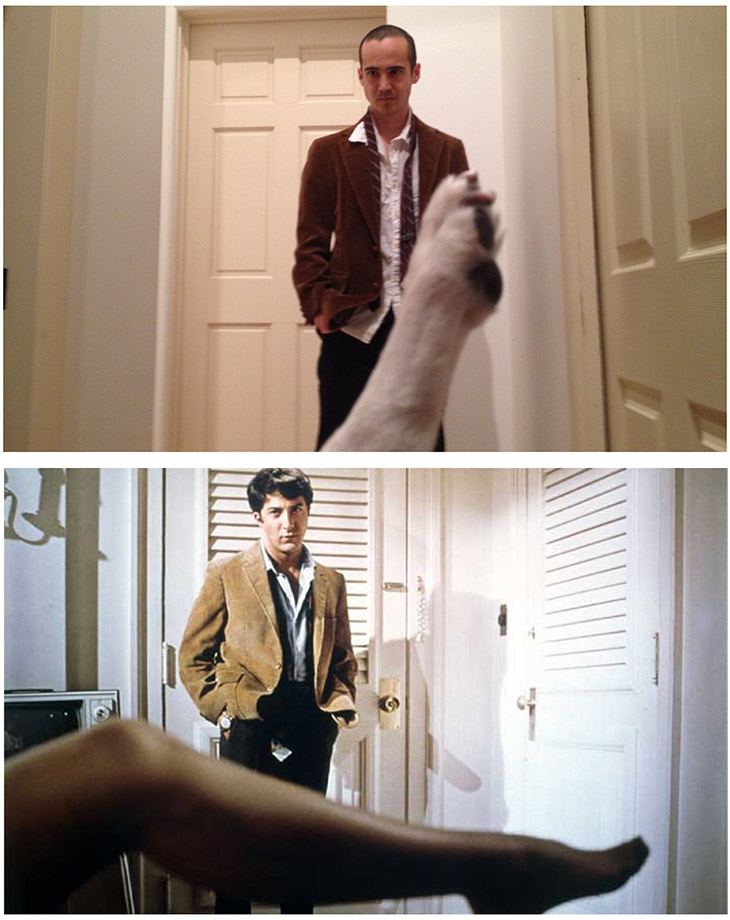 Sixteen Candles (1984)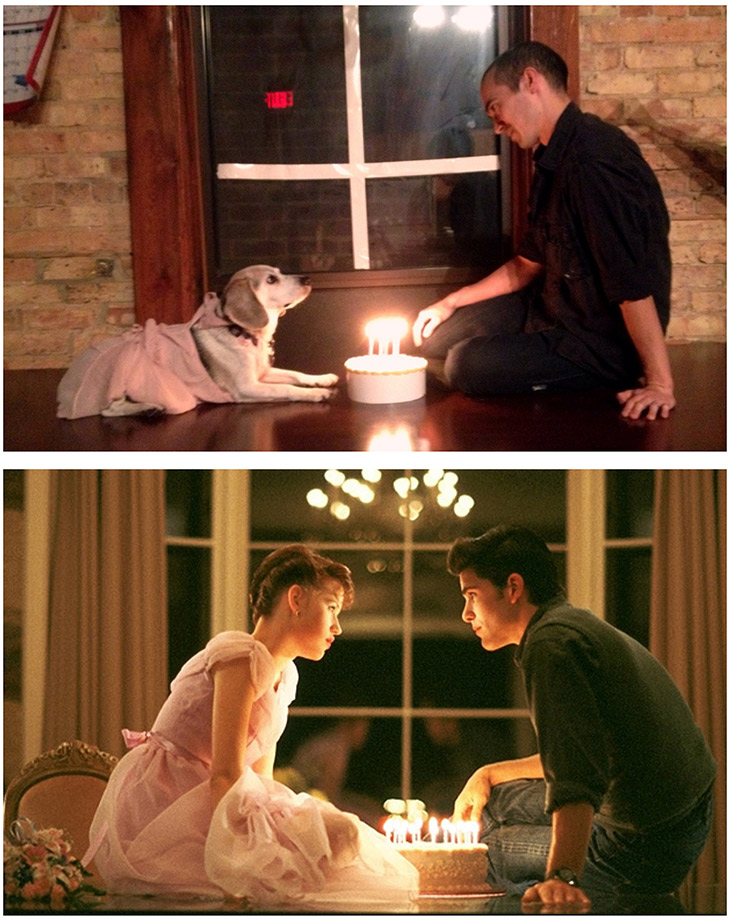 Ghost (1990)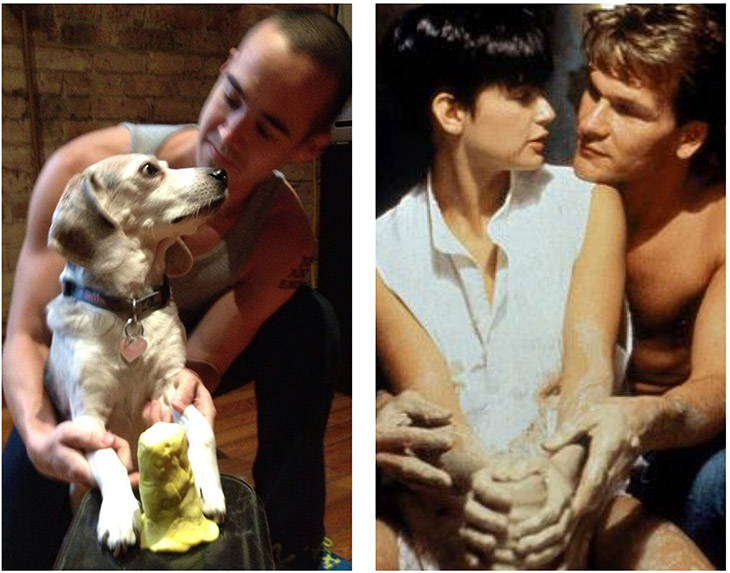 The Hunger Games (2012)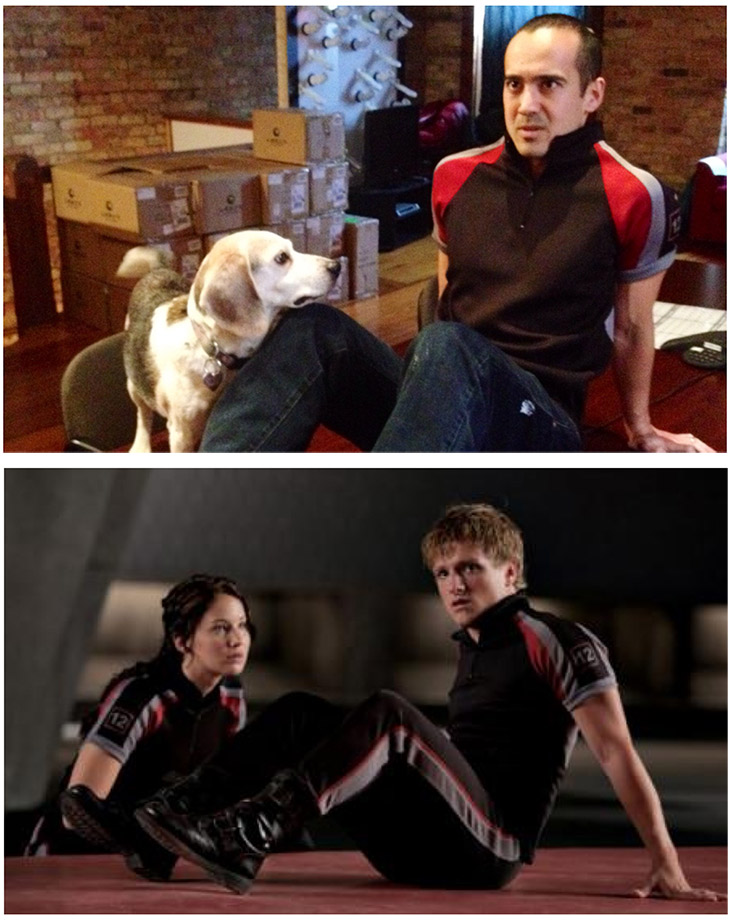 Top Gun (1986)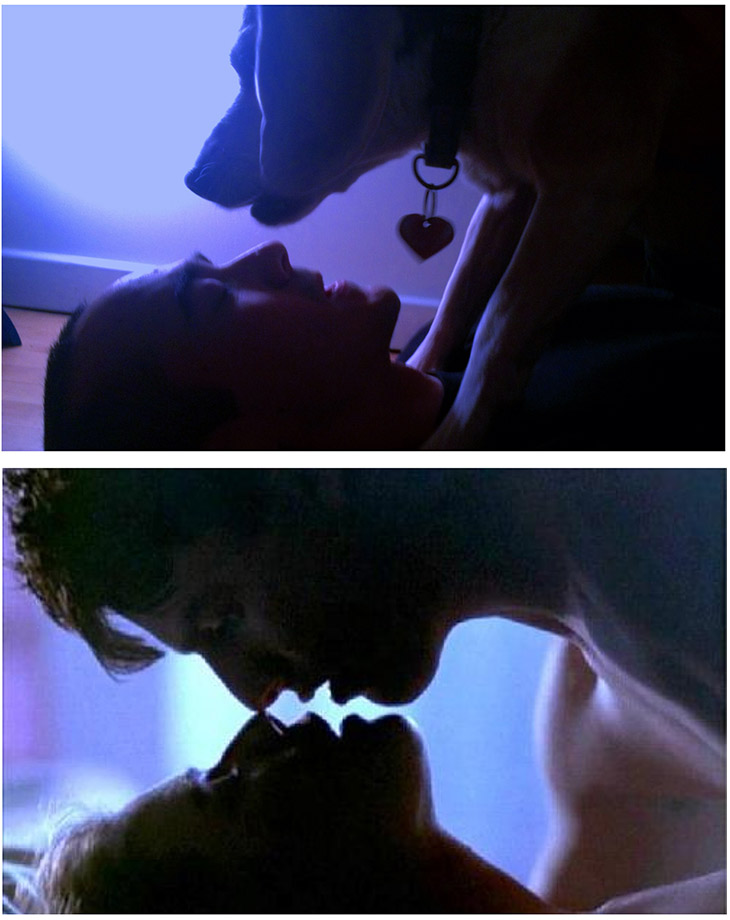 Titanic (1997)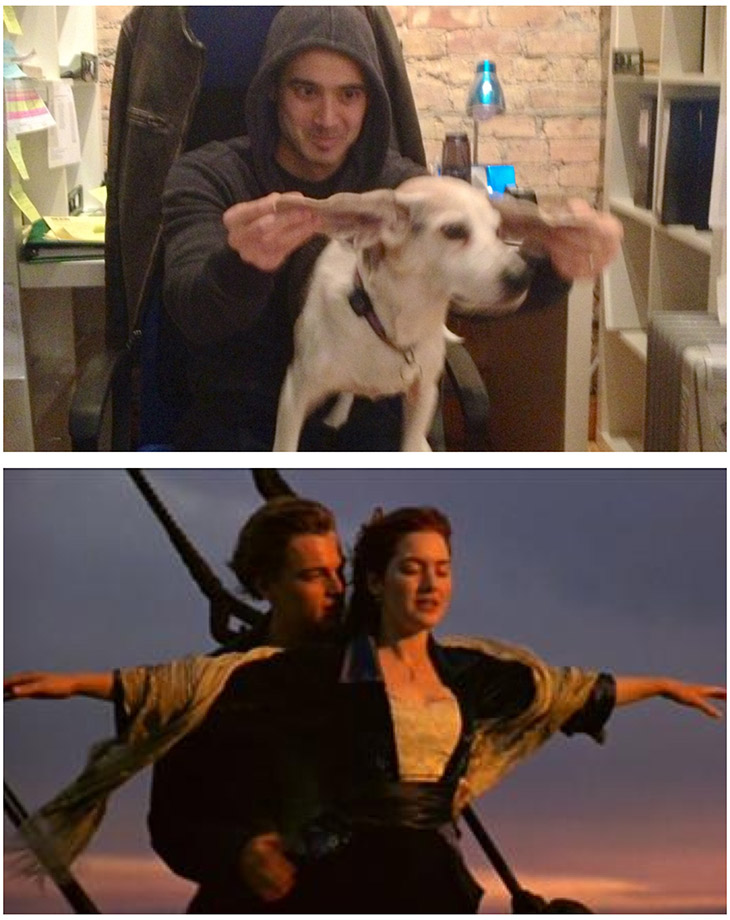 Ryan Gosling (1980)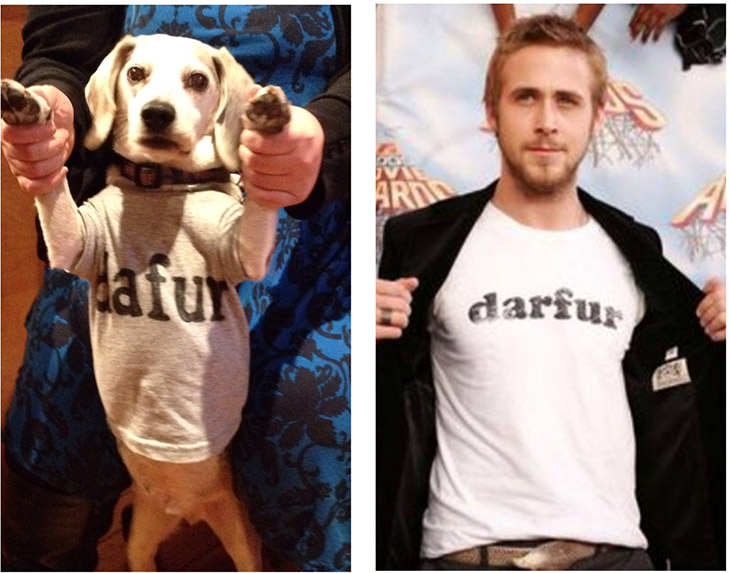 Credit: reddit.com
SHARE this awesome post with your pet-lover friends. They will like it.