Wanda and her husband Rick Stead were watching and filming the magnificent structure of the arch of an iceberg in the Bay of Exploits, Newfoundland, Canada. It suddenly collapsed and created a large tidal wave sending towards them. This is a thrilling situation and Wanda started screaming to move away from the wave because the iceberg has to be 20 stories high and the wave created by the chunks of ice was quite high and scary.
This is one breathtaking sight! This couple got one hell of a story to tell of a lifetime and thankfully no one was hurt.
This is an another shot showing the iceberg from different angle minutes before the collapse.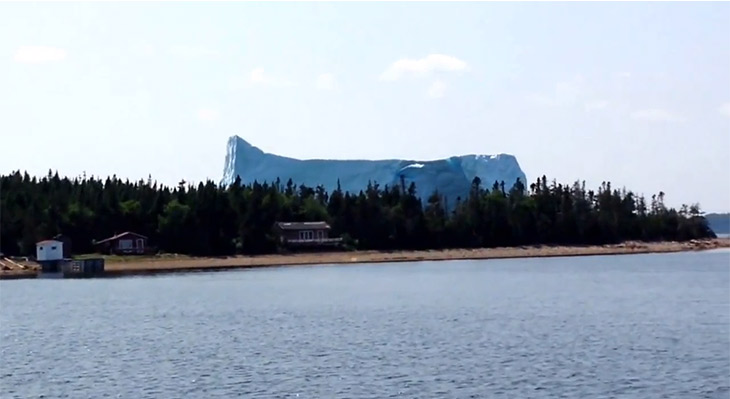 youtube
The iceberg was about 20-25 stories high. It's much larger than it appears in the video.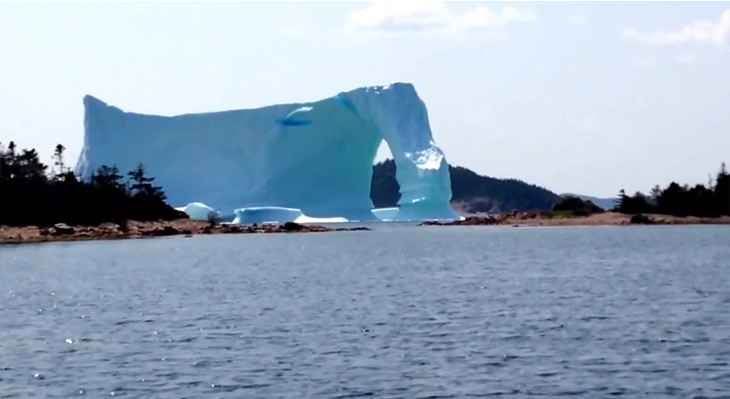 youtube
Wanda was filming the iceberg while her husband Rick was driving the boat.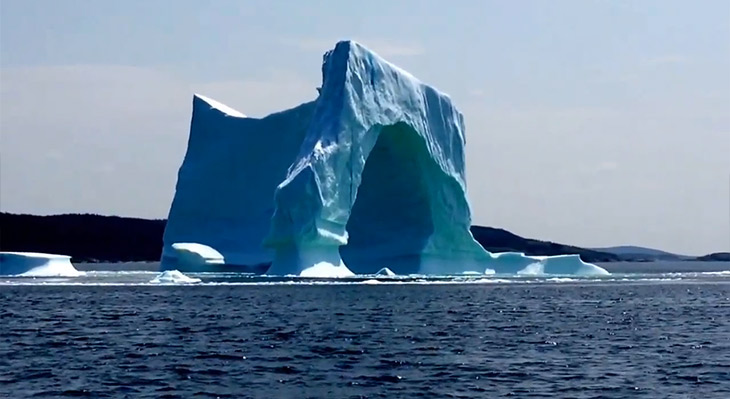 youtube
They were really close as it started to crumble.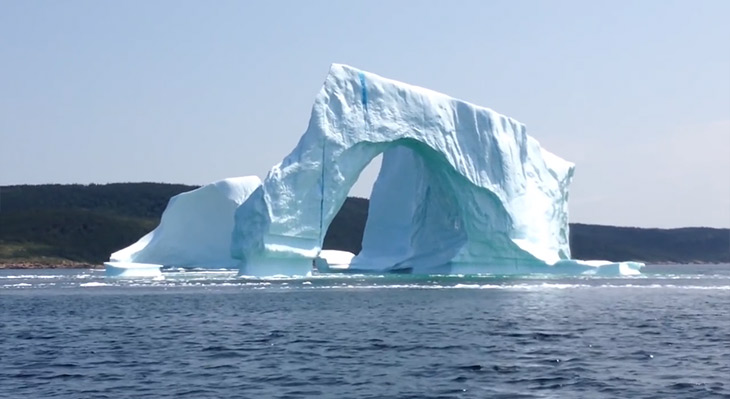 youtube
The wave created by this was quite high and they were dangerously close.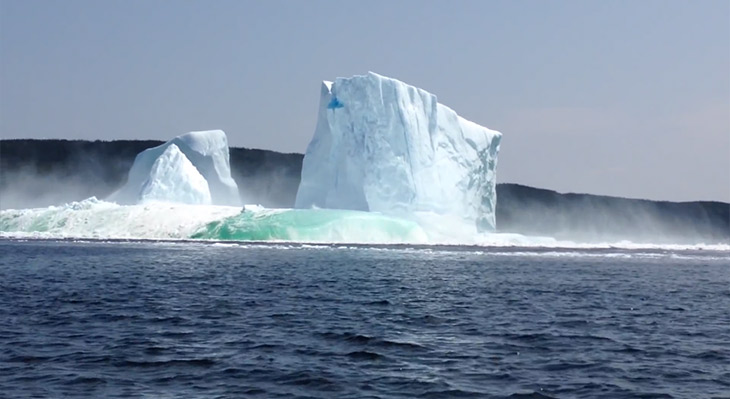 youtube
Here is the video. (Volume warning at 0:24 when Wanda started to scream.)
Credit: Wanda Stead
SHARE this thrilling video with your friends and family.