The US attracts more and more students from different countries every year. Education in America offers a high quality of life, strong social guarantees, good employment prospects, as well as the opportunity to get a high-quality and prestigious education. These characteristics attract people from all over the world to become prospective students.
Education in America is considered to be the best in the world. In addition to the high-quality process of study, the US is also the leader in the number of students in the country, which, according to the latest UNESCO data, is over 14 million! There are a lot of higher educational institutions in this country — more than 6000! Such an indicator speaks for itself, and there are no doubts that the United States is the best country for education. If you want to read more essays about education click on this site.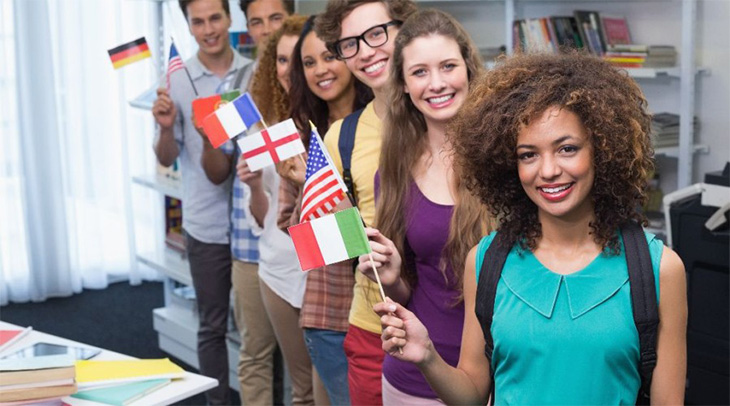 Free education in the United States for foreigners
Although free higher education in America does not exist, some students still manage to get the free higher education in this country. There are lots of opportunities as long as you seize them. Where and how does a student from a foreign country find opportunities to undergo free education in America? In this article you will find out the most significant recommendations on this theme.
The Main Options
The primary way to study for free in the US for higher education programs is to find a suitable scholarship or a grant for an international student. You can find this information on the websites of the university or write about that.
Another option is to find a sponsor. It can be any commercial company interested in employees of a specific qualification, including your employer. Information about such ф sponsorship is posted on the websites of companies and universities. If you want to find financing in this way, search in universities, first of all, application programs that involve a considerable number of hours of practice or long-term internships.
Free Universities and Colleges in the USA
US universities with free education are high schools that award grants. They thoroughly cover the student's expenses. When you are looking for a scholarship, you need to pay attention to this nuance, because full scholarships are quite rare. Besides, it is difficult to get them.
Six universities offer the most significant help to international students: Williams College (MA), Amherst College (MA), Trinity College (CT), Stanford University (CA), Harvard University (MA), and Duke University (NC).
How to apply for a US university for free
It is important to remember that the process of enrolling in US universities also requires certain financial costs: payment for tests of English language skills, as well as tests for admission to the Master's program. The main ones of the previously mentioned tests are GRE, SAT, ACT, and your bachelor's examination.
All universities take a fee of approximately 50-140 dollars for review of the application. Universities and colleges give scholarships only to those students who have already enrolled in the program, which means they passed and paid all the procedures. Firstly, the student should be accepted for a program in the university and then assigns a scholarship. However this money, as a rule, does not compensate for the amounts spent on tests and admission.
When choosing a country of study abroad, many students stop in the USA. This is due to the positive reputation of American universities, their many years of experience, and a wide range of opportunities after graduation. The United States has the most substantial number of international students in the world — 750,000 people.
More about scholarship
The American education system provides students with opportunities to receive scholarships. Their size can be very different and allow them to cover from 20% to 100% of the tuition costs.
However, there is not a chance to get a grant, because it is only given to those who can show excellent performance and, as a rule, a few more essential qualities. For example, high chances of obtaining a scholarship for study have students who take part in various Olympiads, work on research, actively participate in the organization of student life or have significant achievements in sport.
You can get such achievements directly while studying in the USA, or in the institution where you studied previously. Then you may apply for a scholarship right from the first year of study. In any case, if you have significant achievements in any field or unique talent, you should always try such an option. For the coming academic year, some US universities have already published individual scholarships for the best students.
In conclusion, American education is the most prestigious and recognized anywhere in the world. It is easier for graduates of American universities to find a decent job and make a fast, professional career. Therefore, education in the US is the dream of many local and international students.