Mobile app marketing begins well before the first mobile user actually sees an ad for your app. While potential users will only see the results of your overall marketing strategy—like ads, your listing in an app store, etc.—there's a lot more that must happen behind-the-scenes to generate the kind of interest that drives installs and meaningful post-install conversions.
Introducing your app to the world before undertaking certain essential pre-launch activities is a recipe for underwhelming engagement. It's important to lay the groundwork before you start trying to drive installs and user retention, otherwise you'll have a very difficult time monetizing your app in today's fast-paced mobile landscape.
Here are a few important preliminary steps to keep in mind as you move toward launch.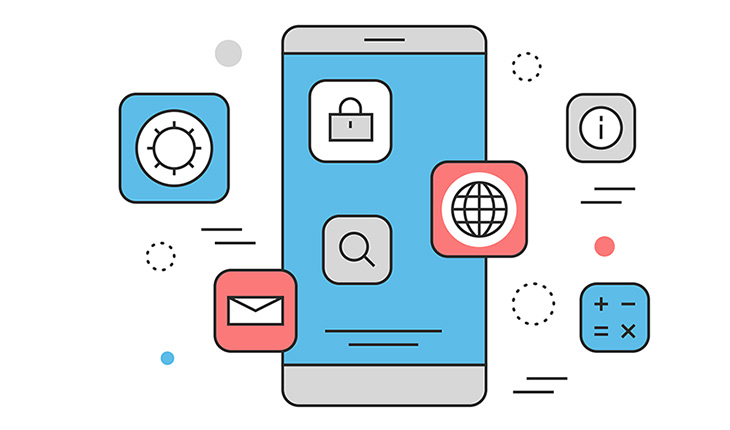 Define What Monetization Looks Like
How you go about monetizing your app depends on which post-install conversions drive revenue. In other words, first you need to define which actions generate income for your app because these will dictate your marketing goals. A gaming app wants users to make in-app purchases. Marketers for a dating app will be focused on driving premium subscriptions and getting users to unlock new paid benefits. A travel app wants users to book airfare, lodging and rental transportation.
As Retail Dive outlines, here's the basic process:
Determine which post-install events are the best indicators for future conversions and revenue.
Analyze post-install events to uncover those that correlate with conversions and revenue-generating actions.
Assign a value to each post-install event to determine the value of users who engage in them. Only then can you determine the return on investment (ROI) of your marketing campaigns.
At the end of the day, the specific actions that monetize your app depend on its nature. Define these first so you have a clear understanding of how your marketing campaigns can attract quality users and continue to drive these post-install events.
Understand Your Target Audience
Your target audience is comprised of the mobile users most likely to find genuine value in your app—therefore driving them to participate in desirable post-install events.
Ask yourself: Who's your ideal user? As Business 2 Community writes, "Once you've nailed down the demographic you'll be targeting, you can adjust your marketing message." You'll also want to examine audience members' mobile behaviors and device usage habits for more insights. Only then can you refine your marketing campaigns to reach these ideal users with personalized messaging.
Partner with an App Marketing Company
Partnering with one or more leading app marketing companies can give you access to additional tools and insights you need to optimize your campaigns. For example, using a database of mobile user profiles—complete with demographic and behavioral information—you can target lookalike audiences with personalized ads. This will expose your marketing messaging to a vast subset of users who have characteristics in common with your target audience but perhaps were not yet aware of your app's existence. These people are more predisposed to be interested in your app and derive value from it, meaning you'll see a higher marketing ROI and more post-install conversions.
Optimize Your App Store Listing
App stores function much like search engines; the quality of your listing affects how many mobile users will see it and trust it. For this reason, it's very important to engage in app store optimization. Make sure your app name, URL and subtitle contain high-value keywords and convey value to users. Conduct keyword research to optimize the app keyword fields. Develop a plan for collecting app ratings and reviews upon launch, as these will influence user opinion and affect your ranking.
If you want to monetize your app in the short and long terms, don't overlook these essential mobile app marketing pre-launch activities.