At first glance, it looks like a labyrinth room filled with balloons, but the truth behind it is quite surprising. This will lift your spirits high and improve your day.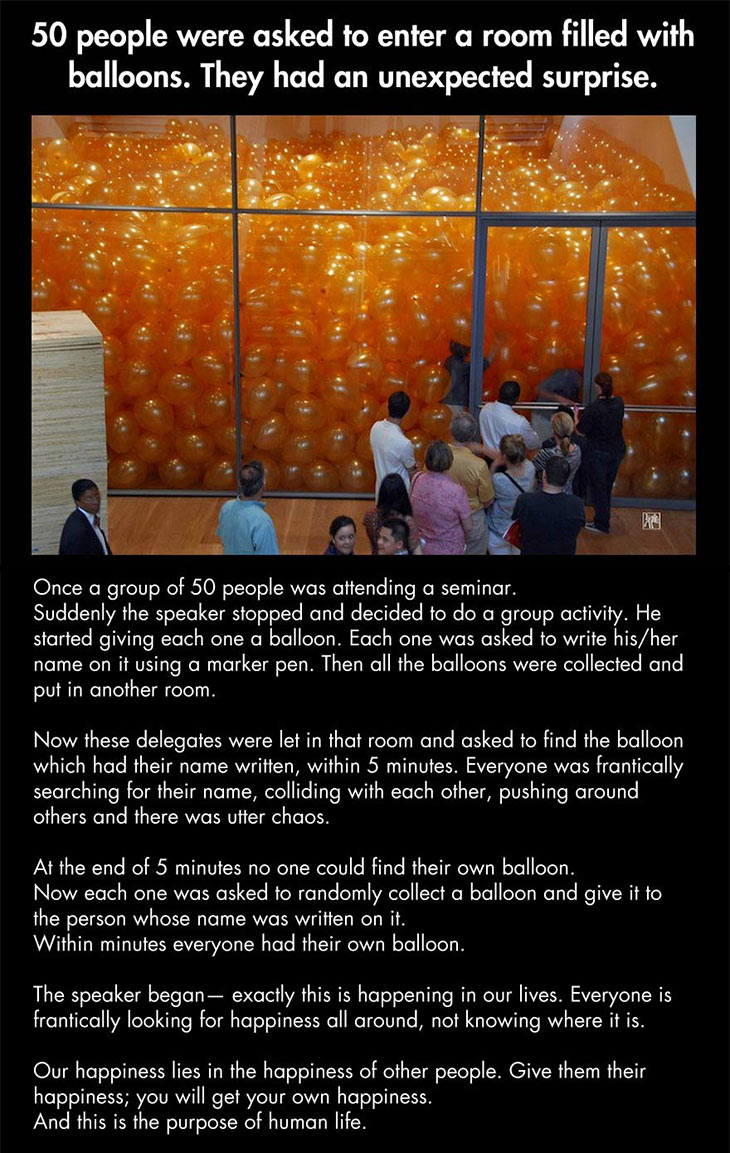 Credit: Themetapicture
SHARE this story if you like this little experiment. Live could be much more joyful if everyone will follow this simple principle.