Want something fun and adventurous to do instead of a boring party? Here are 15 reasons to have an escape room birthday party.
Planning a birthday party? Are you already stressed out about how much decoration, food, cake, and party favors are going to cost — and if your guests will even enjoy it?
From blowing up the balloons to the moment the last shred of wrapping paper is thrown away, birthdays can feel more like stress than a party.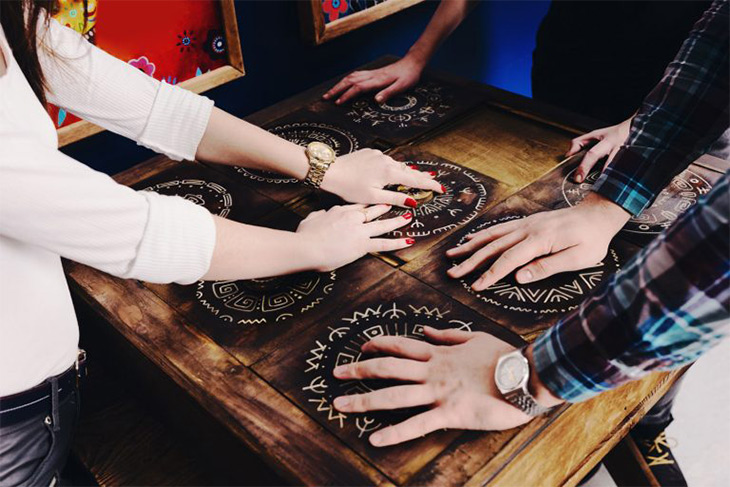 What if we told you there's a great idea that's affordable, great for all ages, and most importantly, fun?
An escape room birthday party is just what you need to get excited about another lap around the sun. Here are 15 reasons why you should be locked up in one of America's over 2,000 escape rooms for your next birthday bash!
1. Try Something New
Blowing out candles and eating pizza is standard for most birthday parties. Sometimes you liven it up with a swimming pool or a bowling alley.
Think outside the box and get locked inside a room for something truly unique!
2. Reduce Screen Time for Kids
Planning a kid's birthday party? Don't just set them up in front of a TV with a movie or video game and call it a good time. Children are clocking around seven hours in front of screens. That's almost a full-time job!
Get them moving and keep them engaged with an escape room birthday!
3. Make Memories
Whether you win or lose, one thing is for sure: you'll never forget an escape room party. There's just something thrilling about getting locked in and having to solve a puzzle.
Your friends and family will be talking about your escape room party for days, weeks, even years!
4. Fun for All
Most escape rooms allow players of all ages. A few have age restrictions, but they're usually limited.
If you're planning a kid's birthday party, call ahead of time or check out the escape room's website. Escape rooms are a great way to bring entire families together for fun!
5. Budget-Friendly
On average, a child's first birthday costs around $500. The price just keeps climbing from there.
Usually, escape rooms cost around $25 to $30 per person. Because it's a room, you can limit the size of your group to keep costs down, too.
6. Variety
Into alien invasions? Wonder what it's like to be at the mercy of a mad scientist?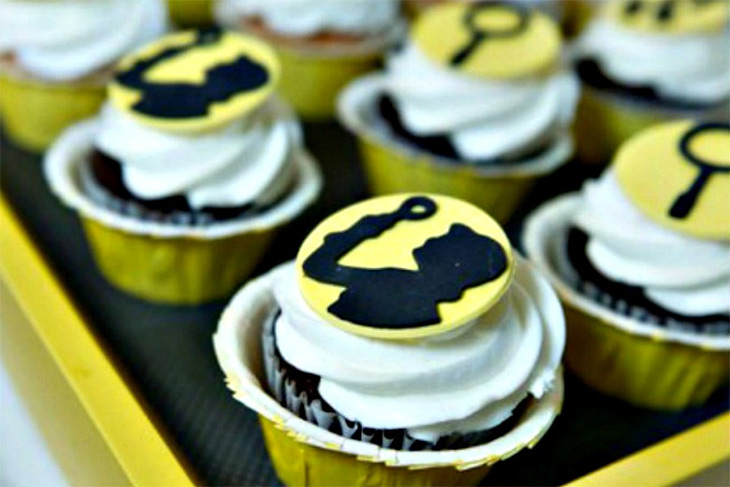 As we mentioned before, there are thousands of escape rooms in America. You might even organize a road trip if you find one you absolutely have to visit that's a little far away.
Whatever the birthday boy or girl is into, there's probably an escape room for it. You'd be surprised at the amazing variety there is out there!
7. Feeling of Accomplishment
Surviving a room gives your group a great feeling. Even if you don't solve all of the puzzles, you'll feel accomplished for all that you've done.
If you know someone who needs a boost, let them take the lead during the game. Praise kids for their hard work and for any puzzles they solve to build their self-esteem.
Give the ultimate birthday gift: the feeling of accomplishment!
8. Simple to Set Up
Does the thought of coordinating a venue, juggling RVSPs and getting everything set up make you sweat? Escape room birthday parties take all of the stress out of party planning.
There are no decorations you need to bring and you don't have to go back and forth with a venue to get the best deal. Just book a room and tell your party people to show up.
9. Surprising
Don't just surprise your guests, surprise yourself. You never know who's an escape room superstar in the making!
A shy person might just take the lead on puzzle solving. Someone might have a secret hobby that is an answer to all of the clues in the room.
Learn more about your friends and family and surprise yourself by solving puzzles together!
10. Celebrate Your Victories Together
If you don't make it out, you still had a good time. But if you win, that's going to be the highlight of the year!
Just think of you and your crew emerging victorious from an escape room. We guarantee there's no other birthday party as amazing as that one.
11. Impress Your Crush
Inviting a crush to a birthday party is a bold move. If you're going to shoot your shot, an escape room party is the way to go.
You'll get to work together with your crush and impress them with your problem-solving skills. Don't be shy — send out that invite right now!
12. Teamwork
You're only as strong as your team inside of an escape room. Being put in that situation will bring out the best in your birthday crew.
Get locked up and put yourself in the pressure cooker. Find new ways for you and your friends to work together and solve puzzles.
13. Great Group Activity
Planning a party on your own means that you also have to schedule the entertainment. Doing an escape room together takes care of several problems at once.
You've got the venue, the activity, and the group in one place — easy!
14. Bonding Activities
Once you've been locked in a small room with your friends and search for an escape route, the bonding begins. Get closer with your birthday buddies by trying to get out of an escape room.
15. Be a Trendsetter
Just think — your party will be what everyone is talking about for a long time. Your friends will probably want to have their own birthday parties in escape rooms after yours!
Be a trendsetter and plan a unique and exciting birthday party.
Plan Your Escape Room Birthday Party Today!
After reading this list, you probably can't wait to set up your own escape room birthday party. We bet you're going to start searching for escape rooms near you right now!
Winning or losing isn't important in these types of games. You're guaranteed to have fun no matter what and have an unforgettable birthday party.
Keep up with other hot trends and interesting info — read our latest stories articles!