"Travel credit card" is not an unknown term anymore; a lot of people already know what type of plastic it is and how to use this banking card to not just save money but generate profit on purchases.
If you still do not have a travel credit card in your wallet, then let us persuade that you need to get it.
What Is Special about Travel Credit Cards?
A travel card is a type of a co-branded card issued by a certain bank in partnership with an airline company or any other organization. The main distinctive feature of credit card with best travel rewards is that they accumulate "conventional units" – miles, which you can then spend on a free or cheaper free flight. The bonus credits are automatically added to your account each time you make a purchase with the card.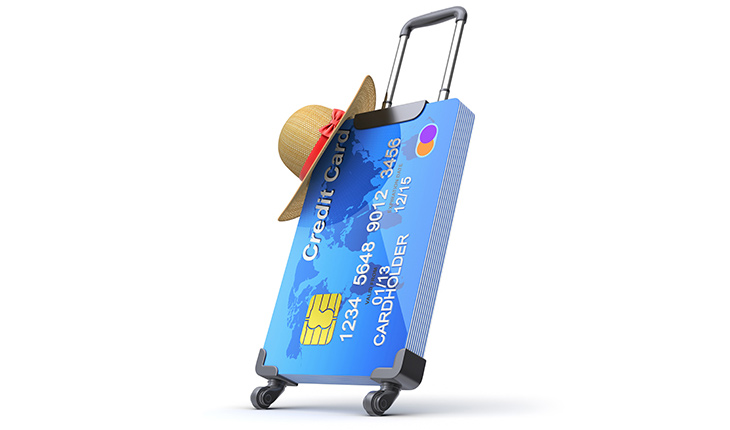 Each card and bank have its own conditions for crediting miles and buying free air tickets. Also, you should take into consideration that in most cases, air tickets bought with travel miles will not be free, you will need to cover taxes and fees yourself. In any case, you will have a chance to save money if there are some travel miles on your account.
Which Airlines Have Such Bonus Programs?
Such programs are available in the majority of airlines (with the exception of low-cost companies). You can generate/ use miles by regularly flying with this airline and using a co-branded bank card. Apart from some ordinary miles generating programs, there are many other great programs, participation in which allows saving a bomb. Cashback, bonus money, discounts – these are some of the perks you are going to enjoy.
Bonus units are credited for each flight; their amount depends on the distance, cabin class, and tariff. Algorithms of calculations are different for different card types, banks, and partner companies. Often airlines join alliances. Thus, the miles you generate can be used on air tickets of all carriers from this group. Find below three largest alliances in the world and their loyalty programs:
Star Alliance – 27 airlines, including Lufthansa, SWISS, Turkish Airlines, THAI, United and South African Airways. The main bonus program is Miles & More;
SkyTeam – 20 airlines, including Aeroflot, KLM, Air France, Alitalia and China Airlines. The main bonus program is Flying Blue;
Oneworld – 15 airlines, including S7 Airlines, British Airways, American Airlines, airberlin, Finnair and Iberia.
Bonuses accrue not only for airline flights of one alliance. Often the bank has an additional list of partners. So if you use their services, you get bonus miles/ other units on your card. Get interested in a travel credit card? Give it a try!