By opting for a canvas wrap print, your pictures will truly come alive. It is a fantastic way to hold on to special memories. Indeed, these prints can take pride of place in your interior decor, be that in your office, reception hall, or anywhere in your home.
It is a known fact that photographs always attract the eye and are a fantastic conversation starter as well.
How a Canvas Wrap Print Is Made
To make a canvas wrap print, a professional machine is needed with specialty inks. Additionally, a very strict color profiling process has to be followed in order for the colors to become more accurate. Every image is printed in high resolution, after which it is stretched around a wooden frame. This creates a flat surface on which the light can evenly be reflected, thereby creating an amazing viewing experience.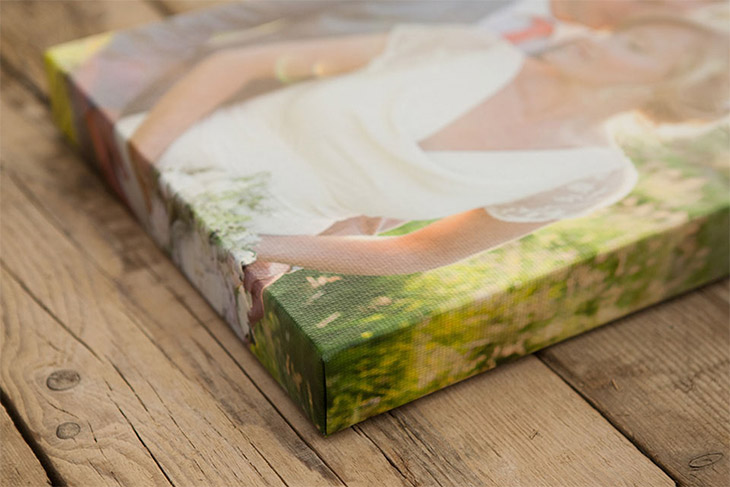 Once the picture has been printed and stretch onto the frame, the canvas is then trimmed. Using stretcher bars, glue, and/or staples, it is then attached to the wooden panel. It usually flows slightly over the sides of the panel, which is known as "full bleed". Doing so creates almost a 3D effect, because it means people who see it from the side also get some sight of the image itself.
Often, it is much cheaper to transfer an image onto canvas than what it is to frame it. This is mainly due to the fact that a canvas framed print does not require any glazing. Additionally, there is no need for varnish or other types of treatment. Because they are both beautiful and affordable, these photo prints also make fantastic gifts for others.
That being said, just because something is more affordable does not mean it is of poorer quality. Wrapping a canvas around a frame is a complex process completed by professionals who ensure they focus on appropriate picture continuation, while at the same time enhancing patterns and spot colors. The image is printed on a large roll, usually 1.5 meters in width, meaning that it is also possible to stretch an image or even print a panorama image, as the length is nearly endless. It usually takes around 48 hours from the printing process starting to the completion of the artwork.
Some photographers use an inkjet printer for this process. However, this is only really possible if they print at a very slow speed. This ensures quality of the image is maintained. Regardless of the type of printer that is used, it takes quite a lot of time and effort to complete it. Printers must offer efficiency and accuracy at the same time, which they can only do if you, as the customer, also helps by providing the files in the right format and on time. Because we live in a digital era, it is often possible to do this online, although some printing businesses will prefer to obtain the original image directly from your camera's memory card.