The best way to relax is sit down and watch a fish tank/aquarium for hours on end. If your life is full of stress or if you have high blood pressure or insomnia, aquarium may be the best help you can get your own.
Studies shows that watching fish doing their daily business reduce your stress levels, make you feel more relaxed and lower your blood pressure.
Aquariums are mesmerizing as they are, but imagine setting your coffee down on one? Or even sleeping under one? Here are the World's top 30 most creative aquariums ideas made into every day furniture!
#01. Aquarium Toilet
#02. Aquarium Sink
#03. Duplex Aquarium / Bird Cage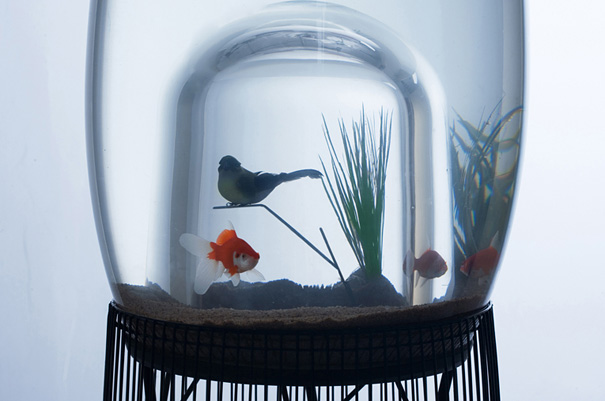 #04. Order telephone booths
#05. Piano Aquarium
#06. Aquarium Bed
#07. Old TV Aquarium
#08. BookSelf Aquarium
#09. Aquarium Office Table
#10. Aquarium Sofa
#11. Labyrinth Aquarium
#12. Fish Tank Coffee Table
#13. iPond
#14. The AquaDom, the Radisson Blu Hotel, Germany
#15. Balancing Fishbowl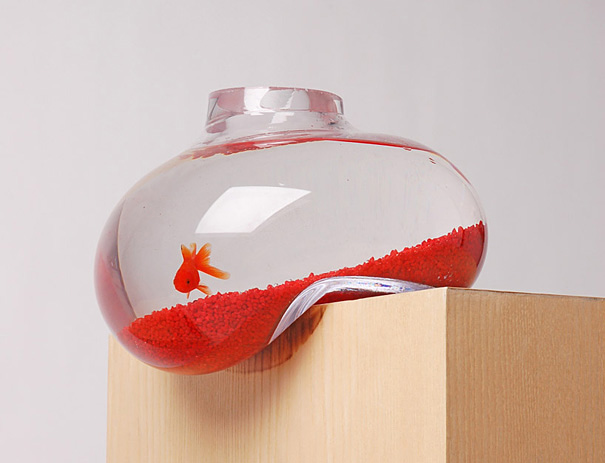 #16. This open top, classy af aquarium.
#17. One Pot, Two Lives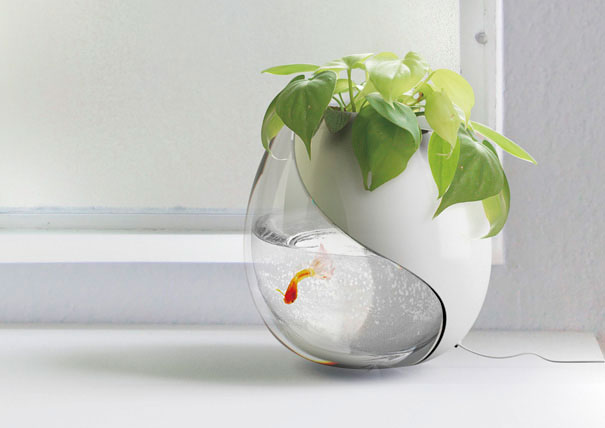 Sheng-Zhe Feng and Ling-Yuan Chou
#18. iMacs into iPond
#19. Dark, Gothic aquarium
#20. Dining room with built-in wall glass fish Aquarium
#21. Fancy-fance end table
#22. Coffee table Aquarium
#23. CLOSET Aquarium
#24. Bus stop Aquarium
#25. Living-room built-in wall glass fish Aquarium
#26. Clock Aquarium
#27. Aquarium Sink
#28. Bar Aquarium
#29. Washing machine Aquarium
#30. Garden Aquarium
If you like these creative aquariums ideas, then SHARE them with your friends and family. They will like them too.