If you have watched the Batman movies and/or have read the comics, you are familiar with the Joker, a supervillain and archenemy of Batman.
Since its apparition in the first Batman movie (1940), his popularity remained consistent over time and generated an entire culture around it. As we all know, he is a master criminal, actually considered one of the most infamous from the Gotham City. He is described as a calculated, violent sociopath with a trickster nature, who has a habit to kill people for his own amusement.
There are many stories with a lot of unforgettable appearances of this character. And despite this, do we know enough about him? We have made some research and discovered some not-so-well-known facts about the Joker:
The Inspiration For the Creation of Joker Was Disputed
Although now the origins of Joker's inspiration have been verified, for a long time it was unclear who had the initial idea about the character. There was a dispute between Bob Kane, Jerry Robinson and Bill Finger about this. What we know is that the Joker character's inspiration comes partially from the playing card The Joker, and partially from the card similarity (or vice versa, depending on the version) with Conrad Veidt, who played a man with a freakish perma-grin in a German Expressionist movie from 1928 The Man Who Laughs. Robinson is the one that says he presented the card first, although Kane says that the card was only similar to the original idea of Finger who pointed out to Veidt.
What is clear for us is that the creation of the famous villain was a team effort, regardless of who had the first glimpse of idea about this.
He Hates Nazis
Joker can be a lot of things, but he is surely not a Nazi. This was emphasized in a 1997 DC/Marvel crossover special Batman/Captain America, where the Joker was hired to steal an atomic bomb and found out in the end that he has been working for a Nazi. When he found out the truth, he said: "I may be a criminal lunatic, but I'm an American criminal lunatic!" Well, it seems that even a villain has his own standards.
He Was Killed by Nightwing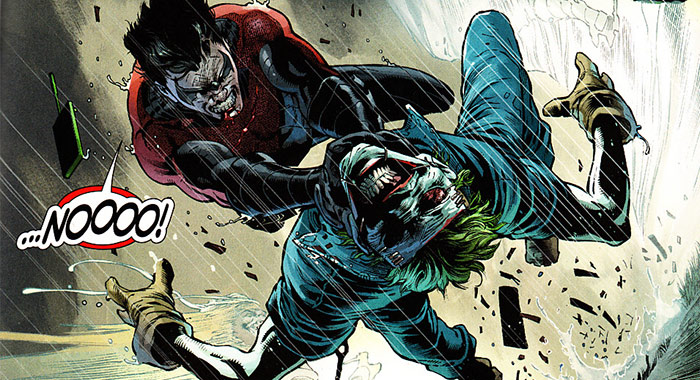 The Joker had a lot of trouble with superheroes. One of them was Dick Grayson aka Nightwing. In Joker: Last Laugh, Nightwing does something he never thought he will do. Believing that The Joker has killed Tim Drake and goaded by the Joker, Nightwing beats him to death. But the Joker didn't stay dead for long, as his heart was restarted in the end and he was put in prison.
Joker's Look Changed Over Time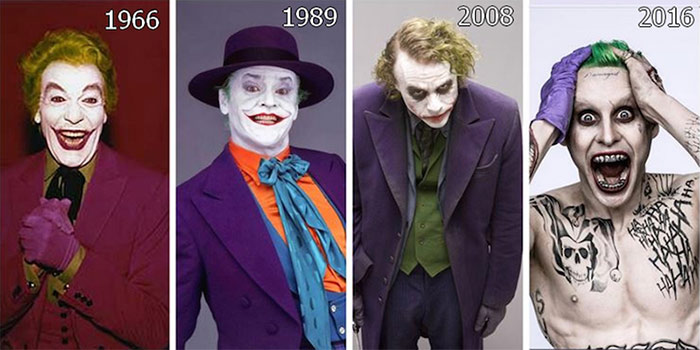 A lot of people try nowadays to imitate Joker's appearance: they try to paint their faces like his, they acquire his iconic Joker costume, but a few know that at the start of the series, the character's appearance in the movies was quite different from the original and imitating the movie character was not truly accurate . However, with time, they producers began making the Joker more similar to the original idea, until they got to what we know today as his image. You can see more about the villain's evolution of look here. But regardless of how Joker was planned to look like or looked like, we think that in all his appearances, the villain was impressive.
Hope you have enjoyed this facts about the Joker. We focused only on a few. There are many more without doubts, because, as we all know- there is a lot of mystery around this character and probably we will never have all the questions about him fully answered.