We usually complain that advertising in magazines doesn't have much room for innovation, but this is not completely true. Magazines not only allow to reach more specific audiences, but it can be a space for creative imagination, and these double page magazine ads are a sample of this.
Sometimes all it takes is a little creativity. Following double page magazine ads are the perfect example of how ad agencies use some of the most creative minds in the world, by thinking outside the fold, to produce the effective advertising strategies for their product that forces us to hear their voices.
Feel free to let us know in comments which one would make you stop and take a second look!
#1. Macbook Pro (Ultra Thin)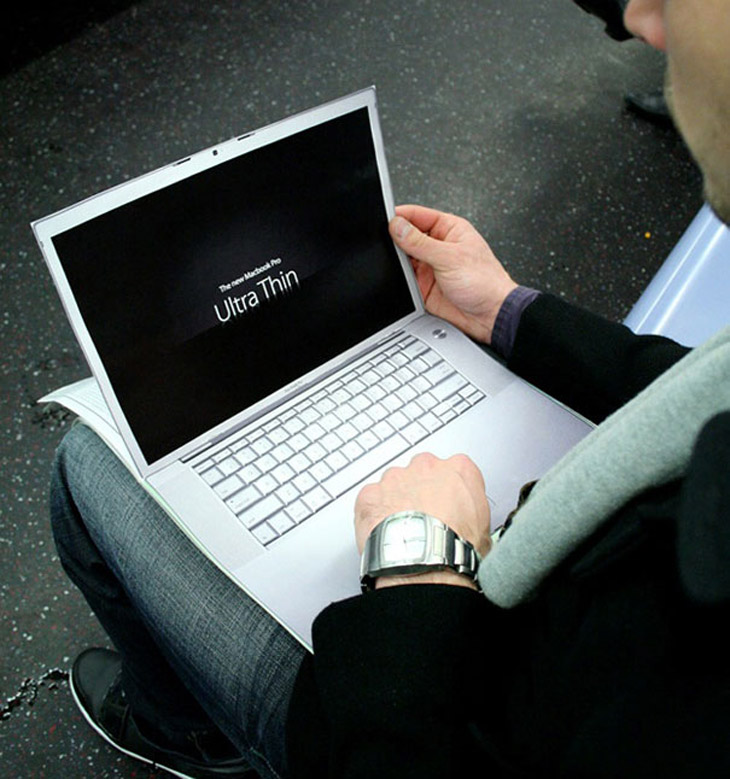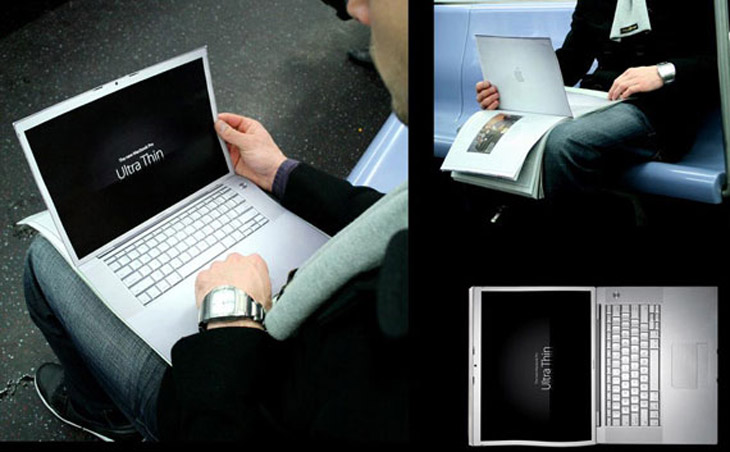 Advertising Agency: SVA New York, USA
#2. Depilatory Strips: EPILDOU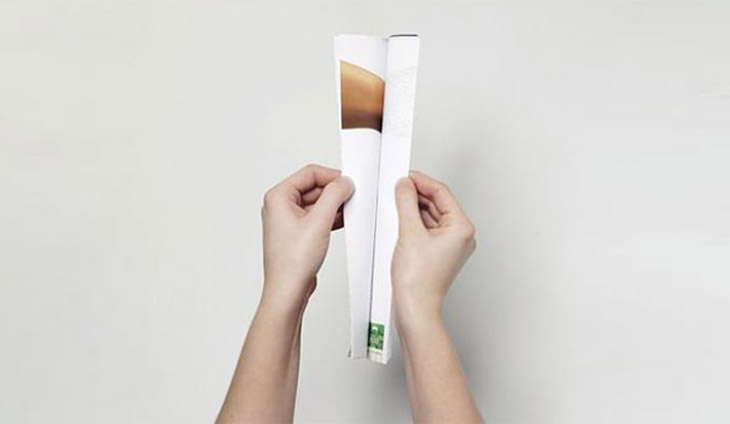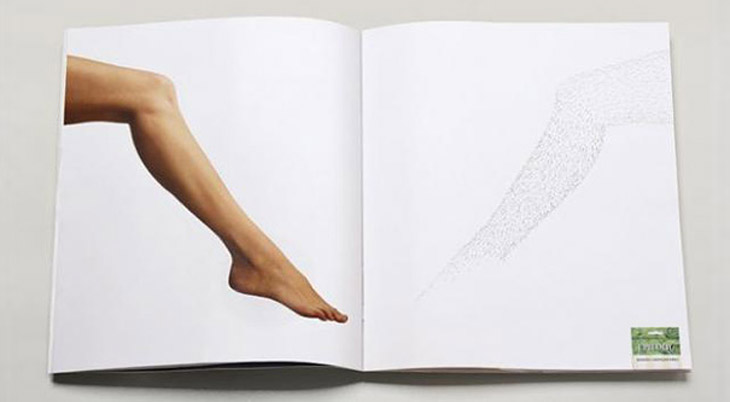 Advertising Agency: Lg2, Quebec, Canada
#3. Repromed: Don't Waste Your Sperm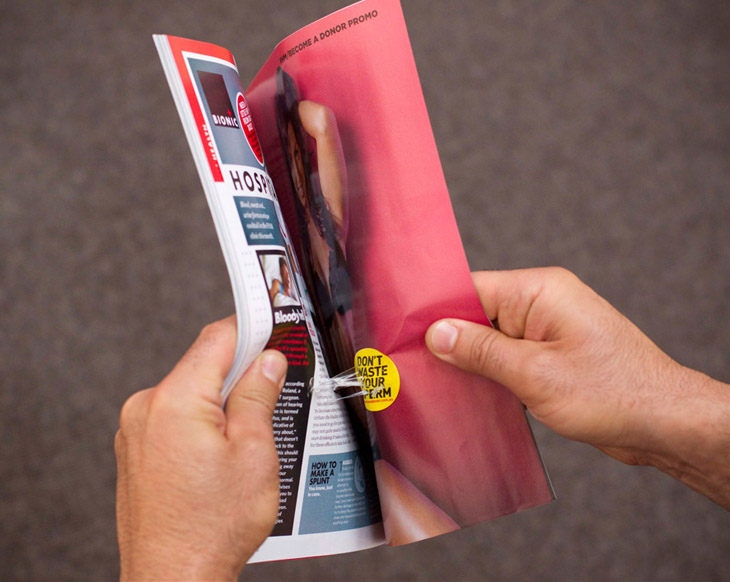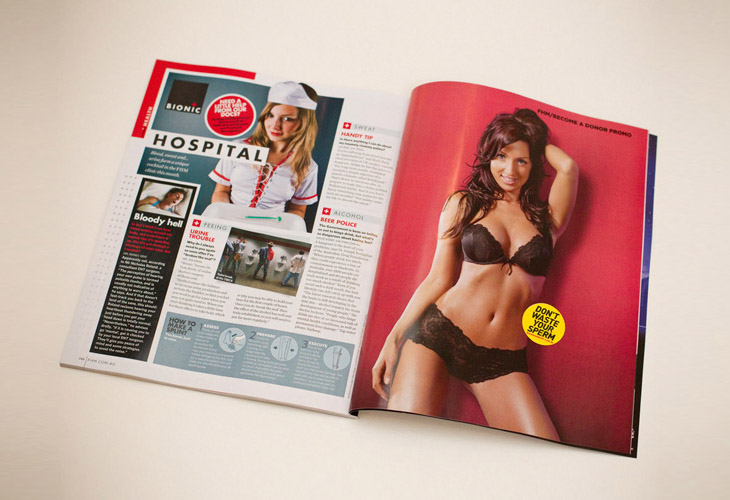 Advertising Agency: Jamshop, Adelaide, Australia
#4. SulAmerica Health Insurance: Torn
"SulAmerica prevents you from doing the same with the resources of your company."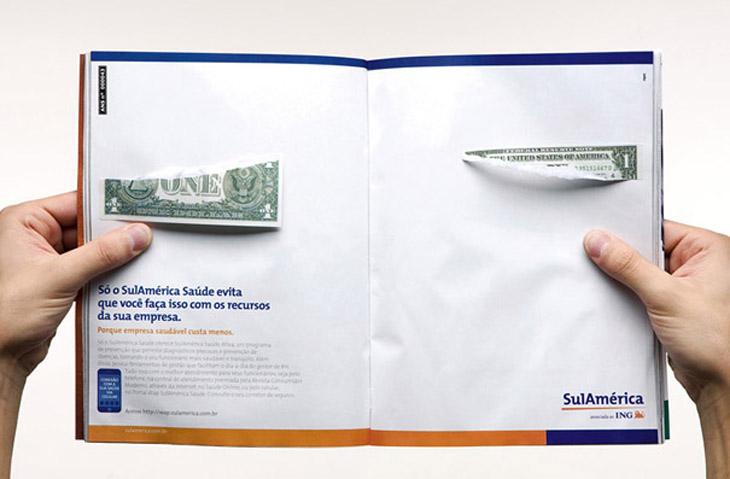 Advertising Agency: MPM Advertising, Brazil
#5. Wonderbra: Magazine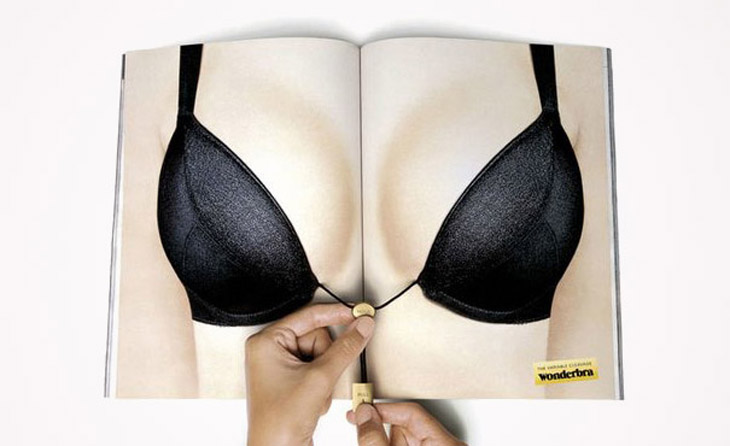 #6. Greenpeace: Tree
"Deforestation continues with the turn of a page"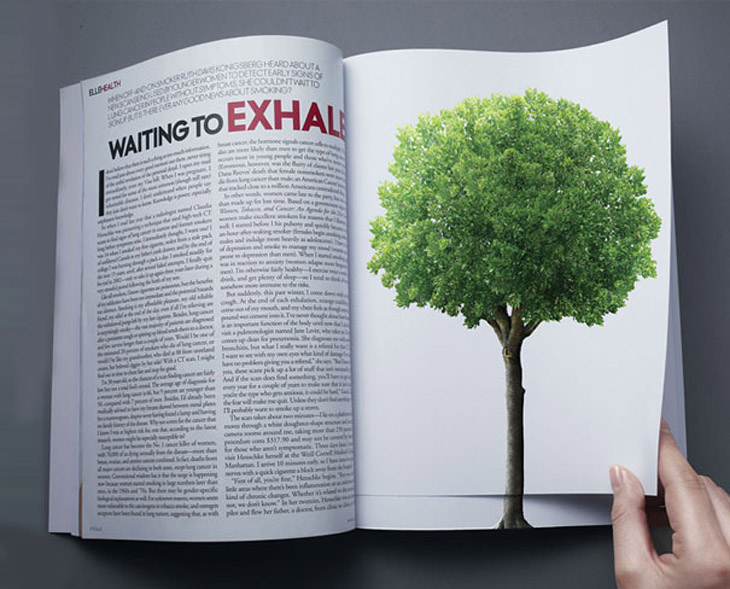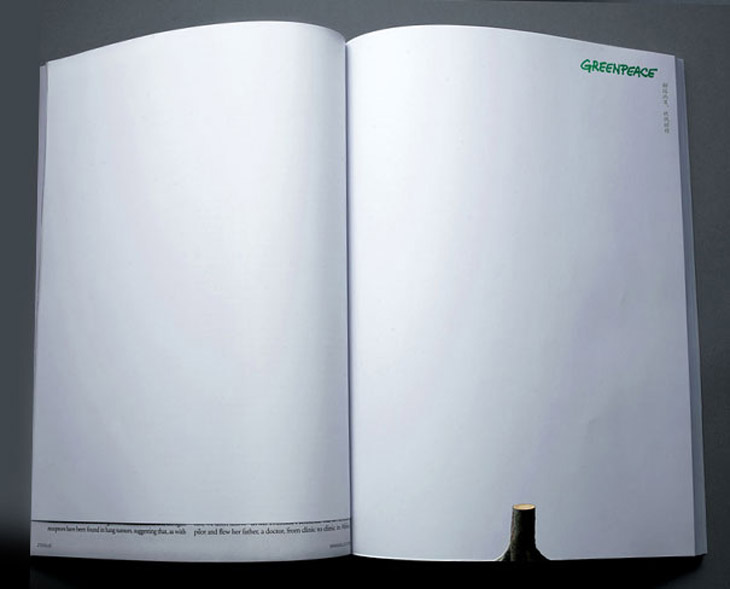 Advertising Agency: LINKSUS, Beijing, China
#7. DHL International Courier Service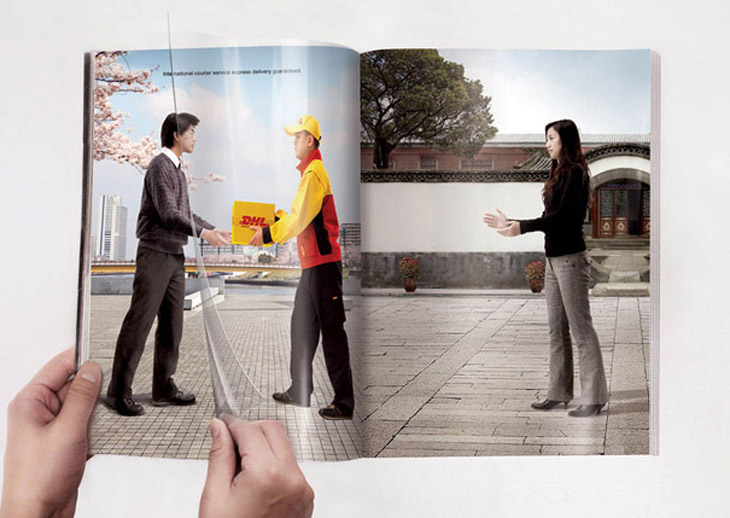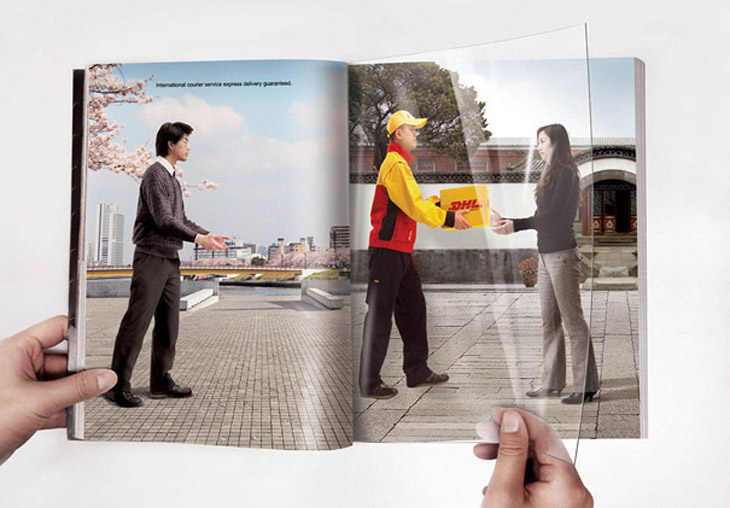 Advertising Agency: Shanghai J&J Advertising Co., China
#8. Ikea: Sliding Doors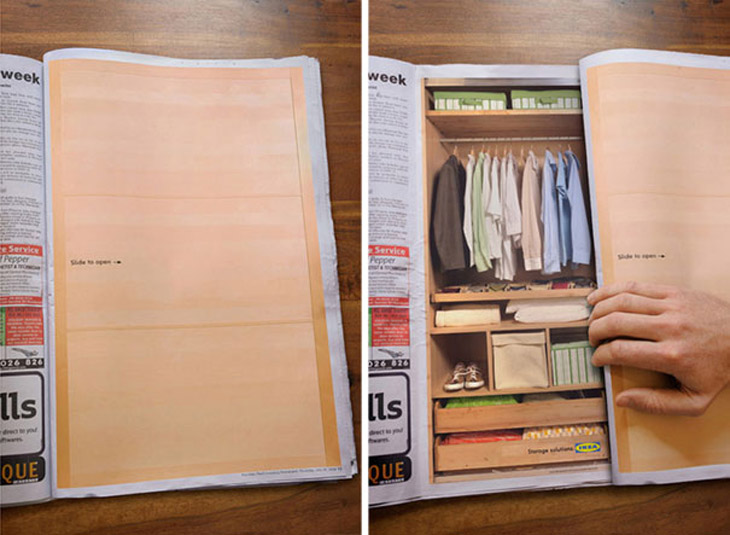 Advertising Agency: 303, Perth, Australia
#9. WMF Knives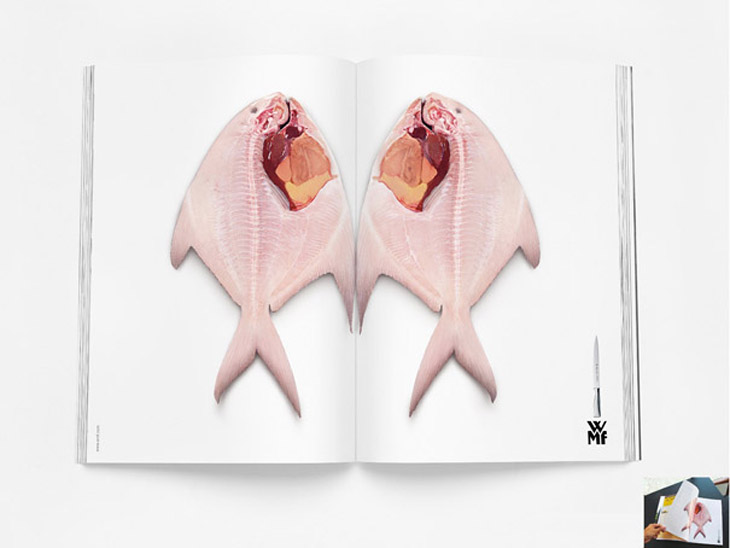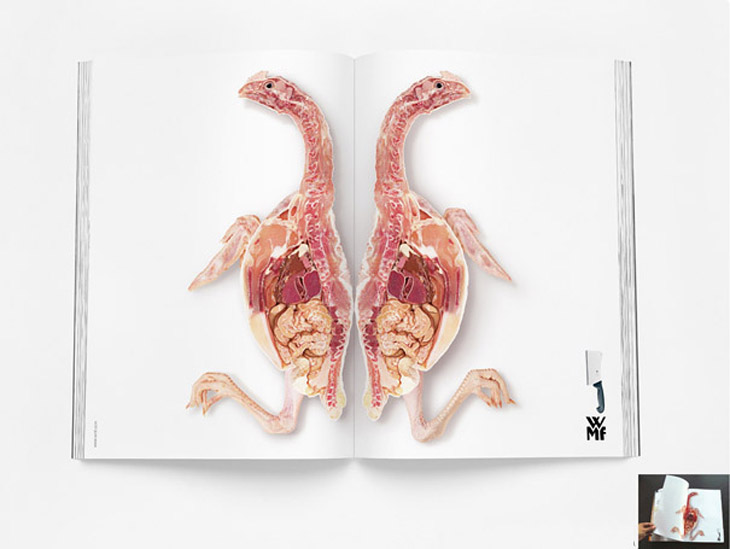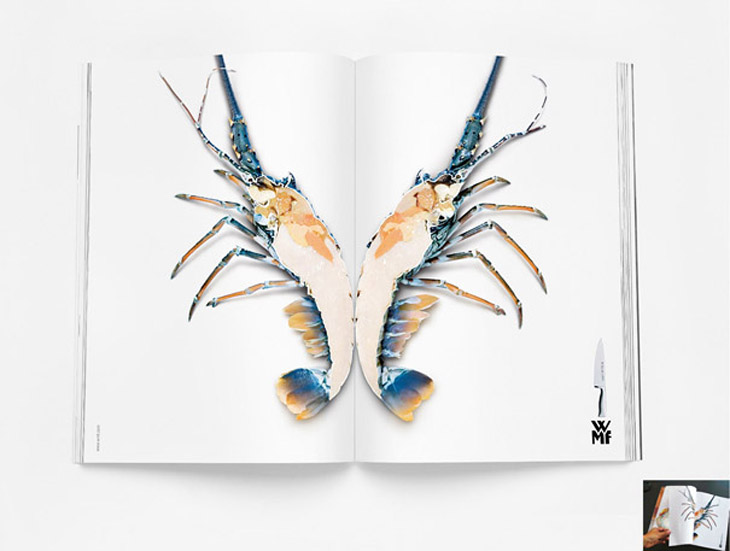 Advertising Agency: Leo Burnett, Bangkok, Thailand
#10. Miradent Dental Floss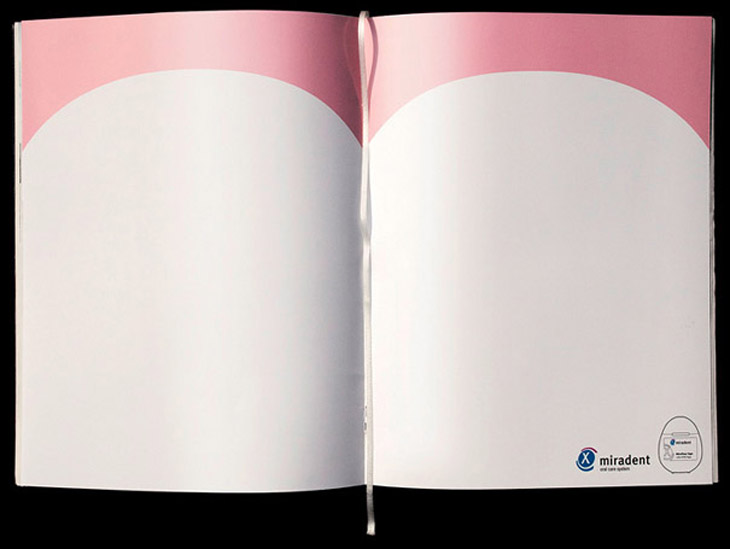 Advertising Agency: Philipp und Keuntje, Hamburg, Germany
#11. Clinique: Lashes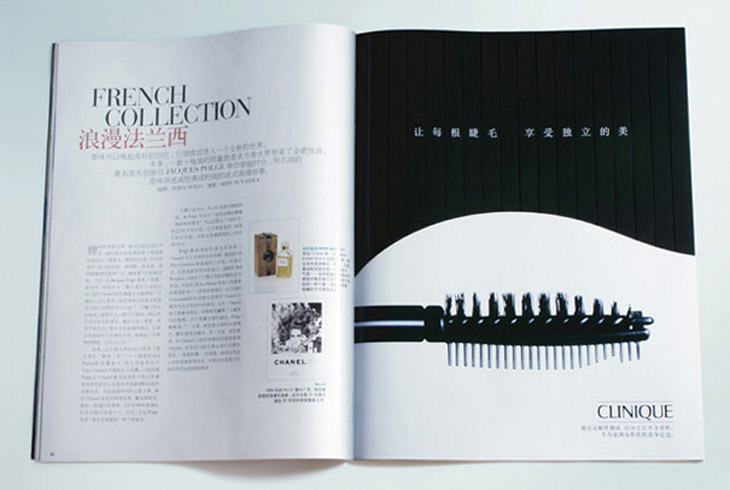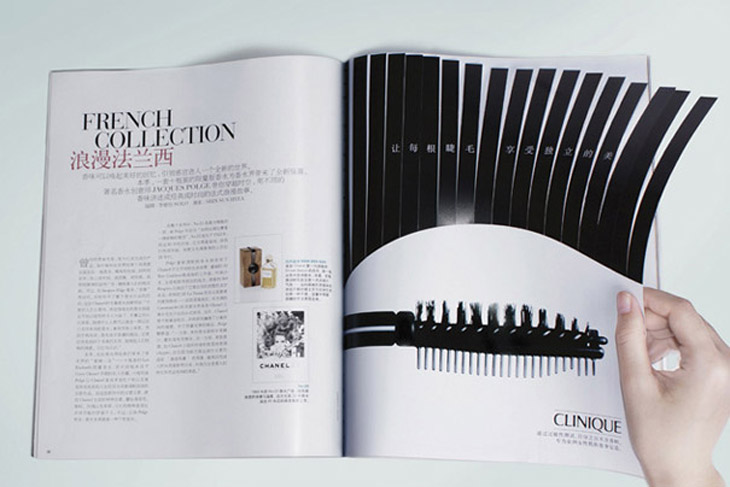 Advertising Agency: WE Marketing Group, Shanghai, China
#12. Hawaiian Tropic: Enjoy The Sun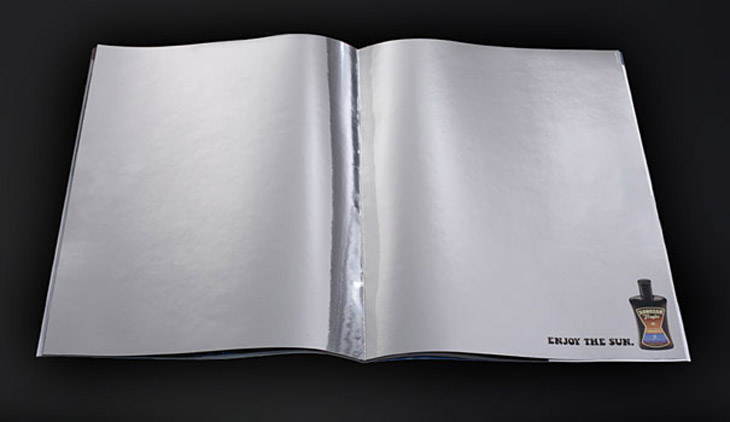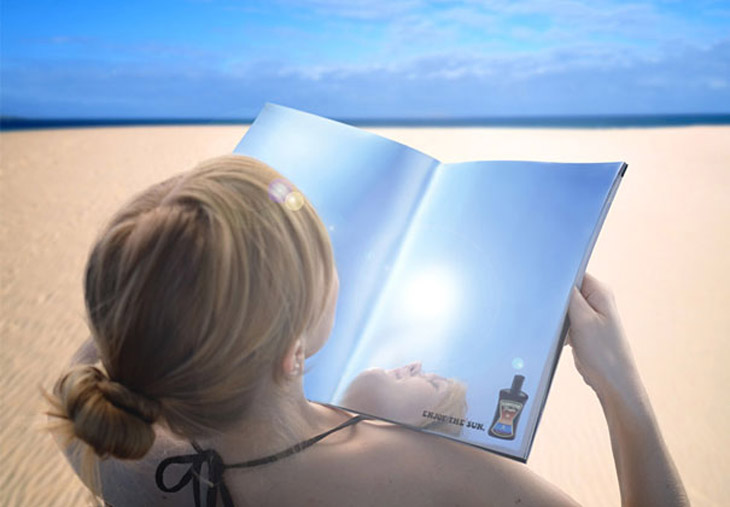 Advertising Agency: Grey, Stockholm, Sweden
#13. Garmastan: Nipple
It's a print ad for maternity magazine. The double splead portrays a breastfeeding woman and her baby. Two pages are glued together. One you tear them off of each other, the baby's mouth tears off the nipple, thus demostrating how painful breastfeeding can be, unless you can use Garmastan lotion.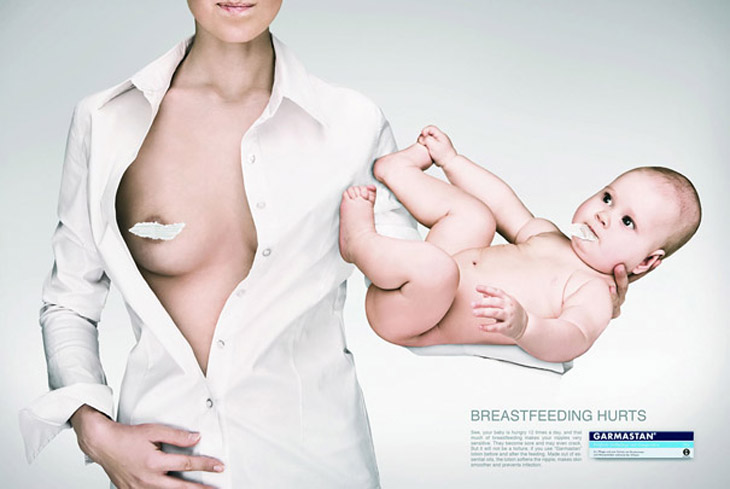 Advertising Agency: Milk, Lithuania
#14. NHA Xinh Furniture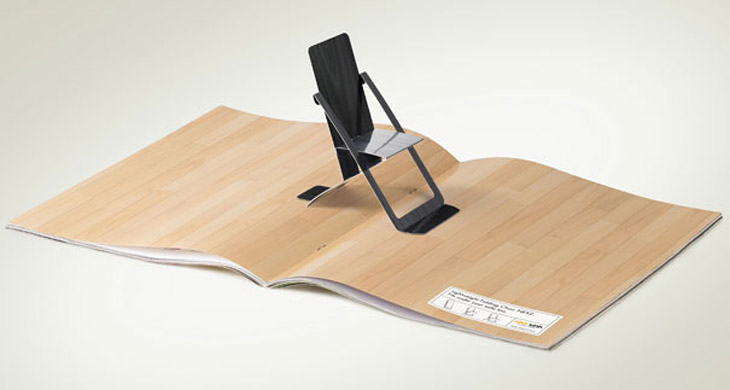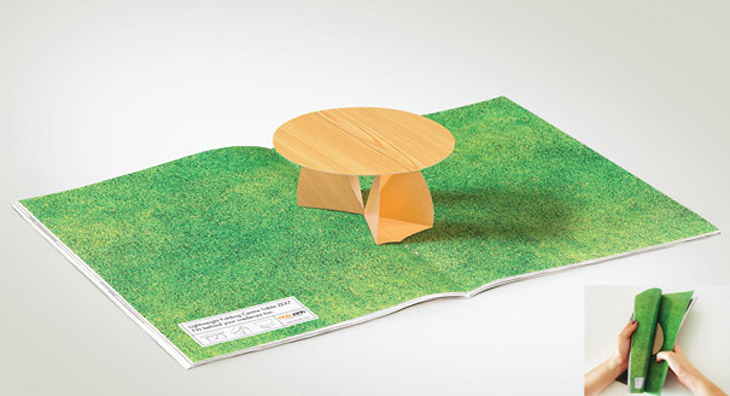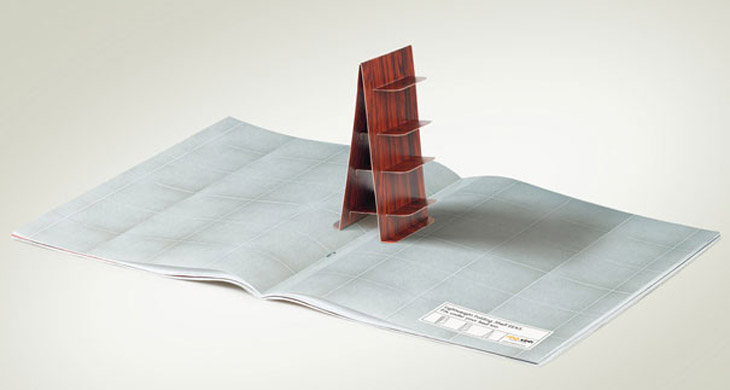 Advertising Agency: Grey Group, Hochiminh City, Vietnam
#15. Arcor: Bubble Gum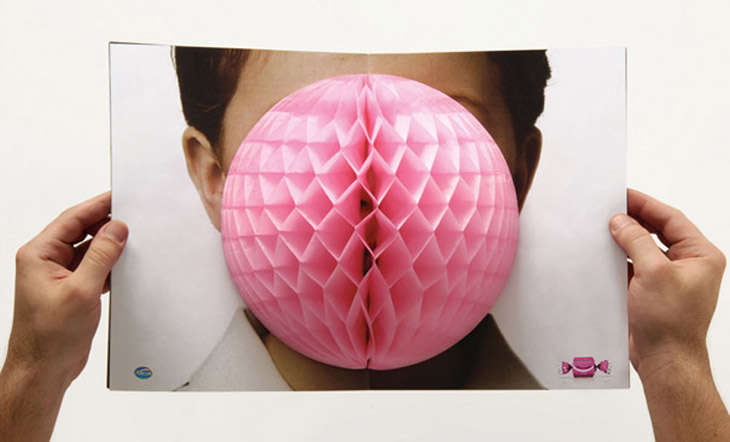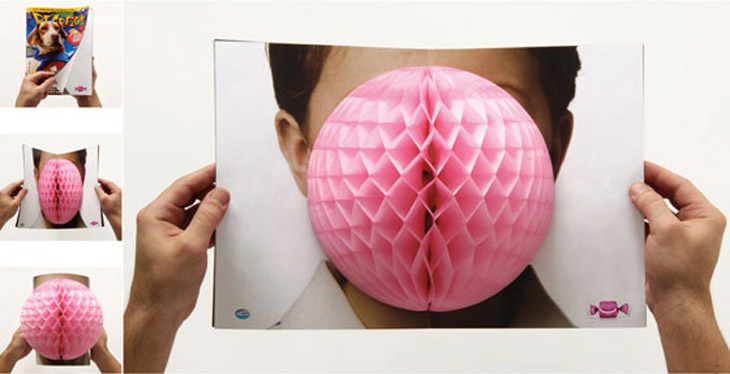 Advertising Agency: Leo Burnett, Sao Paulo, Brazil
#16. Project: AHON
The project shows how a donation for building homes for typhoon victims also helps the advertiser through Project AHON. Media owners gave discounted rates for ad spaces, advertisers paid full price, and the difference was given to Red Cross.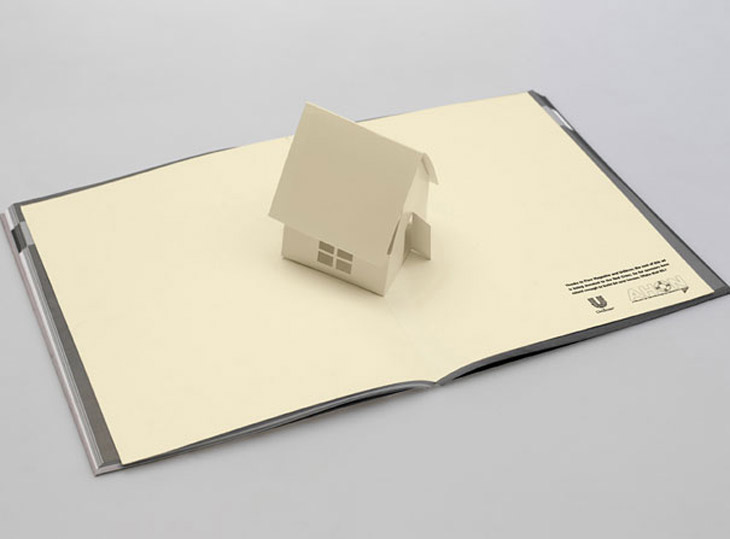 Advertising Agency: BBDO Guerrero Proximity, Philippines
#17. Adidas: Forever Sport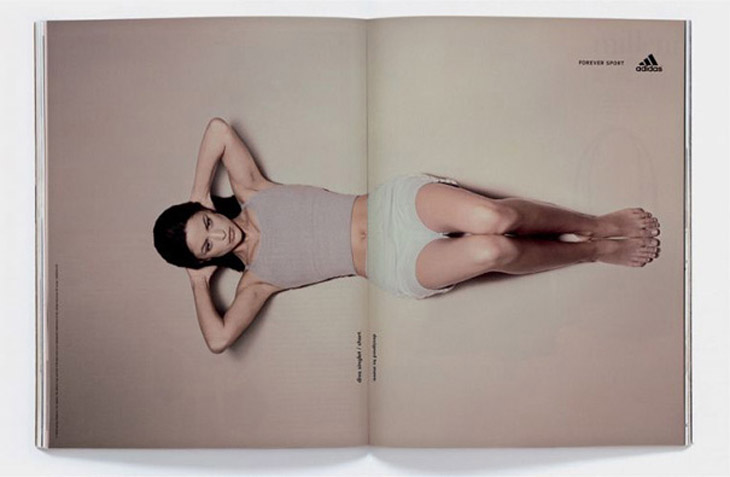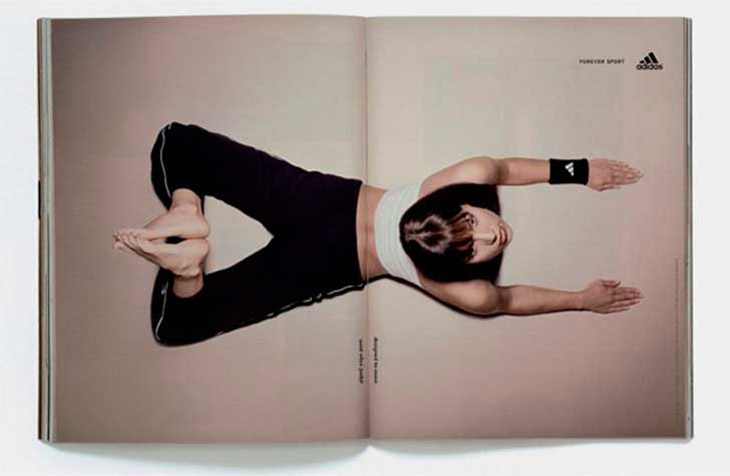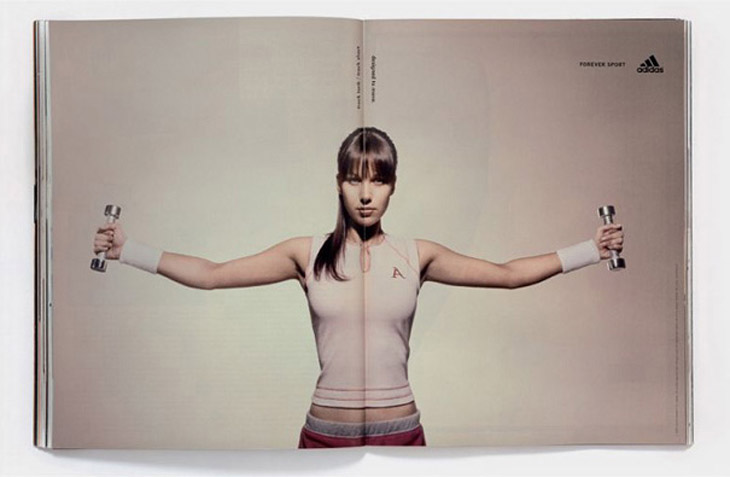 #18. Seat Ibiza Cupra: Wheel
SHARE these creative double page magazine ads with others by clicking the blue button below.