Every restaurant has to move with the ebb and flow of business. Holidays, seasons and even days of the week can make the profits in your business fluctuate.
If your restaurant is like many others, you experience slow days during the weekends and an onslaught of people on the weekends. When most of your business arrives two or three times a week, this can make financing difficult. Afterall, your restaurant is a business, not just a passion. When your tables are empty during the week, it can be disheartening. Studies show that nearly half of adults in the U.S. go to restaurants only during weekends. So how can you fill those tables five other days of the week? These are the best ways to keep guests coming.
Host Events
Your restaurant is about more than just the good eats. Patrons come to restaurants for the ambience, the aesthetic and a good cocktail. When is the last time you went to a restaurant that had that je nais se quoi? Those restaurants have successfully tied everything together—the food, the fun and an enjoyable atmosphere.
One way to achieve this is to host events. Guests have more incentive when they know that you have special events unique to your restaurant. One of the simplest ways to do this is to host happy hours between 4pm-6pm. Some restaurants choose to do this every weekday, and others choose days that are particularly slow for their business. If businesspeople and college students alike need a break from a tough day, you'll see them come in droves for the cheap drinks, appetizers and special menu items you offer.
Another major event is trivia night. Trivia night is an excellent opportunity to get groups of regulars into your restaurant. Hire or get a volunteer for trivia night and watch your restaurant come alive. You can often find out when all the trivia nights in the community so you can plan accordingly. Allow guests to participate for free and reward the winners with a restaurant gift card. You'll soon draw crowds for a vibrant atmosphere.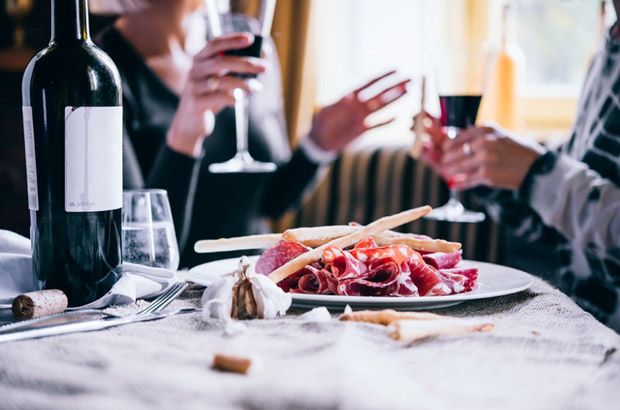 When you plan events, always make sure that you are serving the guests you want to attract. If your restaurant sits in a hip area, you may have more freedom to host fun and creative events. If you are a larger establishment with a scenic atmosphere, you may leave your venue open to company events and weddings. Always make sure your events are appropriate for your venue.
Add Special Deals
There are many ways to offer deals to customers. If your business is slow on Tuesdays, offer a chef's special on the menu. On other days, offer deals on a three-course meal. If you're known for your extensive wine menu, host wine tasting discounts on Thursdays. Spread the word of your specials on social media. Catch attention with your deals on social media like Facebook and Instagram. These qualities give the days more exclusivity so you can keep up and set yourself apart from the competition.
Offer Alcoholic Beverages
If you don't already serve alcohol at your establishment, you should seriously consider it. When people want to unwind after a tough day at work with their coworkers, a glass of wine or beer can brighten their day. With the right liquor license, you have the opportunity to host happy hours and other drink specials. You can also create your own unique cocktails to make your menu pop. If you're considering purchasing a liquor license, you need to plan ahead. Much like real estate, liquor licenses are usually in the hands of private sellers. This can drive up prices and put you in competition with other buyers. Many restaurant owners hire professionals who take care of all of the hard work. Check out a brokerage service like one here at licenselocators.com for more information and help regarding getting a license.
When it comes to attracting more customers, strategy is the name of the game. Choose your angle based on your clientele to guarantee more patrons to your restaurant.