Until 2016 Hawkers financed itself. However, after the same year (2016), the sunglass giants suffered significant losses. Hawkers was pushed to seek external funding, which saw Alejandro Betancourt López the Venezuelan businessman bet on this Spanish company. In November 2016, Hawkers nominated Alejandro Betancourt as its new president.
Today, Hawkers is one of the most popular brands, and it's among the top 10 most-valued fashion firms internationally. Reason? The company sells quality sunglasses at an affordable price.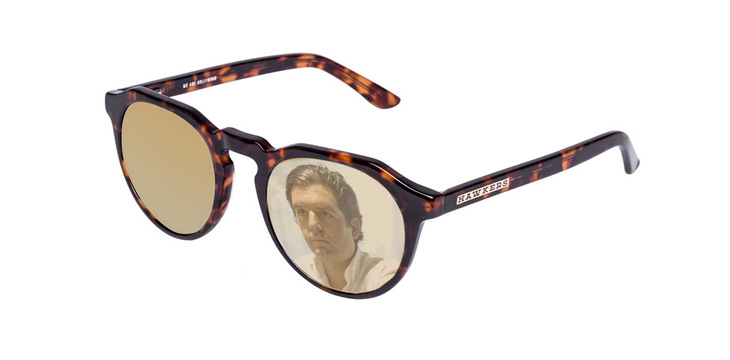 Alejandro Betancourt Is the Largest Shareholder of Hawkers
In the 10th month of 2016, O'Hara, alongside with the co-founders of Spanish social network Tuenti, Hugo Arévalo and Felix Ruiz, steered a financing campaign of €50M for the Spanish sunglasses company.
Also, in 2018, Betancourt invested €20M more, thus becoming the major shareholder of Hawkers, and controlling 50% of the company's capital.
Hawkers Success Story: Building a $60M+ Sunglasses Business in 4 Years
Alex Moreno, one of the co-founders, explained how they started a company (Hawkers) with $300 investment, which is now worth over $60M. As far as investments are concerned, history has it that specific types of simple products tend to be the most successful and popular. And Hawkers' sunglasses are a living testimony.
As demand exceeded supply, and orders remained in queue for long. Hawkers had to act fast, and bring internationally acclaimed suppliers on board. To ensure supplies ordered reached their destination in time, Hawkers brought Andreas, the international commerce specialist, to the scene. And in 2013, they started selling their high quality sunglasses using Shopify.
The Future of Hawkers Is Bright, and Alejandro Betancourt Knows It
From 2016, the year Betancourt invested in Hawkers, the brand's sunglasses are still the best eyewear of their kind. They sell everything from the standard polarized lenses to "Nebulas" (orange-pink glasses); and people want them.
Recently, Nacho Puig was appointed CEO, that saw Hawkers rearrange its managing team, to compete well in the international market. Puig came into the scene to solve possible financial problems in Hawker. Also, he is an expert brand strategist, recognized globally in the fashion and sports arena. Alejandro Betancourt along with Nacho Pug have developed a strategic plan aimed at making Hawkers the global leaders in the optic and sunglasses industry.
And Social Media Is Helping
Hawkers use the internet as its leading distribution channel—one of the reasons their classic sunglasses cost less. The Elche-based company is well known for selling eyewear and using the internet as its distribution channel. Since its inception, Hawkers has been using Facebook Ads and still is one of the main pillars of their success.
According to Hawkers' advertiser Axel Ramirez, Hawkers' use facebook campaigns to reach a broader audience. Under the leadership of Betancourt, Hawkers collaborated with Spanish clothing line EL Ganso in 2017. The sunglasses company experimented with collection ad format against photo ads and discovered that the collection format improved engagement by 86%.
For now, the company is focused on manufacturing light, resistant and easy to adapt sunglasses and expand their business internationally. To see what the president is up to, check out social network Alejandro Betancourt.