When someone in your life goes missing, panic may be your first response. Has the person been kidnapped? Abducted? Maybe they just walked away and wanted to start a new life? Perhaps a senior citizen with dementia has wandered off and gotten lost? Whatever the reason, finding the missing person is at the top of your priority list. Notifying the police will be your first step, but they won't take a report until the person has been missing for a full 24 hours. If you suspect something is wrong before 24 hours elapses, what should you do? What steps can you take before you go to the police to find someone quickly?
If you are wanting to conduct your own search for the missing person, there are various ways and some free services that you can use when searching for someone who is missing. You can find a missing person for free if you utilize your Internet search engines such as Google, if you use your phone to text a group message to all of your mutual contacts, or if you can spend the time calling around to every hospital and clinic in your area to check for the person or any John or Jane Does that might match their description.
If you decide to use the Internet, "google" your missing person to see if you can find any information online first. Don't stop at just search engines…social media sites such as Facebook, Instagram, Snapchat, and LinkedIn are also great places to check and see if the person has posted a recent update or any information that might help you find them. You can also use the image search option if you have a recent picture of the person you are looking for – this will expand your search beyond the text-based search engines. Another option is to check out www.craigslist.org and locate the city where the missing person last lived. There is a "Missed Connections" page on which you can add an entry asking for help in finding your missing person.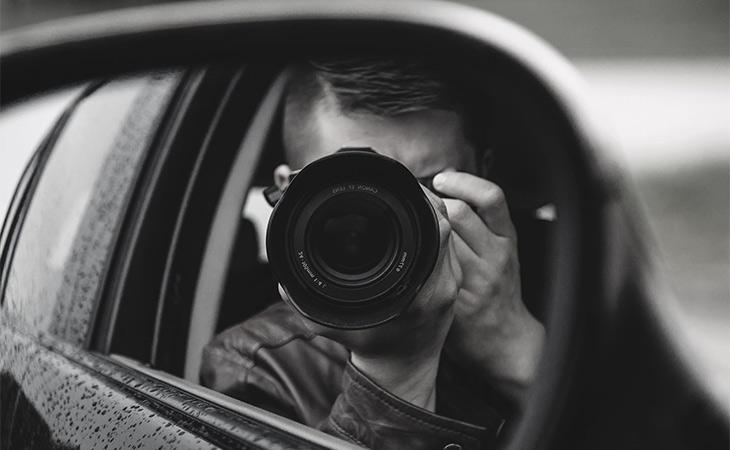 A group text to all of your mutual contacts is also another free and quick way to see if anyone knows of the person's whereabouts. This will also expand your searching capabilities because each person contacted will also start looking for the missing person. Sometimes you can spend weeks trying to find a person on your own to no avail. Johnathan W. of Santa Cruz, California said he looked himself for weeks and found nothing. He hired a PI who found everything he was looking for within two days.
Even calling the local hospitals and clinics may be worth the time if you fear that the person may have been involved in an accident or needed medical care. Although you cannot find out any specific information about their condition because of health information privacy laws such as HIPAA (Health Insurance Portability and Accountability Act of 1996), you can at least call and ask if the person is currently a patient at that facility. Hospitals should be able to give you a yes-or-no answer to this question as well as a room number if the person is a current patient.
Another way to find a missing person for free is to visit the missing persons' database online at www.findthemissing.org, which is operated by the U.S. Department of Justice. If they are not in the database, a family member can create a case file on the website that will alert local and state law enforcement. Another good resource is www.namus.gov, which is a national information clearinghouse and resource center for missing, unidentified, and unclaimed person cases across the United States. You can search this database for basic information, although portions of it (biometric and other case information) is only accessible to suitable, vetted criminal justice workers. With more than 600,000 people going missing every year in the United States, databases such as these can help recover many missing adults and children quickly.
Alternatively, if the person's cell phone is also missing and you have a device-tracking app on it such as Life360 family locator, Sygic Family Locator, or Verizon Family Locator, you can use the app to locate the person (or at least the cell phone). This type of app has been very useful for many folks who worry about their teenage drivers or family members who often get turned around and confused when out driving or walking. They not only use GPS technology to locate the phone, but they also can report on battery usage as well (so you'll know if your loved one's phone has died). Finding their phone but not the person may be frustrating, but at least it gives you a last known location of the person, which will be very useful if the police or a private eye investigates.
If after doing all of these things you still haven't found the missing person, your next step may be to hire a private investigator. This is a good move even if the police have taken a missing person report because a private investigator will concentrate solely on your case whereas the police have many cases and duties to fulfill. Another advantage of hiring an investigator instead of doing the legwork yourself is that you can save a lot of time…and time is of the essence in a missing person's case. The first 48 hours are the most critical, so you don't want to wait too long to hire a private investigator. He or she will need to get to work very soon after the person has gone missing. New York City resident Noel said he was concerned about a friend that he wasn't able to contact so he hired a PI to find them. "NAI got me the information on the same day I requested it," he said. "Couldn't have been more straightforward."
Another advantage of hiring a PI at the outset is that professional investigators often have access to multiple online databases that the general public doesn't, as well as the expertise to do the legwork and follow up on all possible leads whereas time or procedural rules may constrain the police assigned to your case. New York City private investigator Darrin Giglio has done just that many times. Giglio said, "A private investigator can dedicate all their time, resources, contacts, and willingness to share information without the constraints the police may have investigating a missing person." N. from New Jersey agrees. He said, "I can't stress enough how important using an experienced investigation team is. I had a bad experience with another PI firm and Darrin and his team immediately started on my case, they provided me daily updates, and sent me the reports very quickly."
In some cases, an investigator may be called upon to find someone with whom a client has just lost touch with such as a childhood friend or former colleague. Thomas Burke of Long Island contacted a Manhattan private investigator when he was trying to find someone that he served with in the military 25 years ago. Burke said, "For those that served in our nation's military, we all know that traveling around we lose contact with our shipmates…with very little information, just a name and last known town lived in, Darrin was able to locate a dear friend that I'd lost contact with for 25 years. I couldn't believe that NAI found my friend in such a short period of time."
Whatever your reason for needing to find a missing person, the quickest way to get results is to hire a professional. Don't forget that the most important thing you can do when someone has gone missing is to act quickly because the first 48 hours are the most critical in a missing person case. A professional PI, such as the Manhattan private investigators at NAI can immediately help locate your missing loved one and bring them home safely.