Choosing a gift for a loved one can sometimes be a bit tricky. You want to consider their interests, wants and needs, whilst also getting them something original that they may not even consider buying for themselves which also expresses your respect for them and your gratitude that they are in your life. Here are some trending gift ideas for all those important people in your life, taking some of the hard work off your shoulders. These are gifts that are innovative, beautiful and covetable.
Trending gifts for her
Looking for the perfect gift for your partner, mother or sister requires finding something that balances both style and function with what you know she likes. Your decision can just be based on if you want something meaningful, fun or something to wear. It could be alcohol, chocolate, or helping her to keep fit.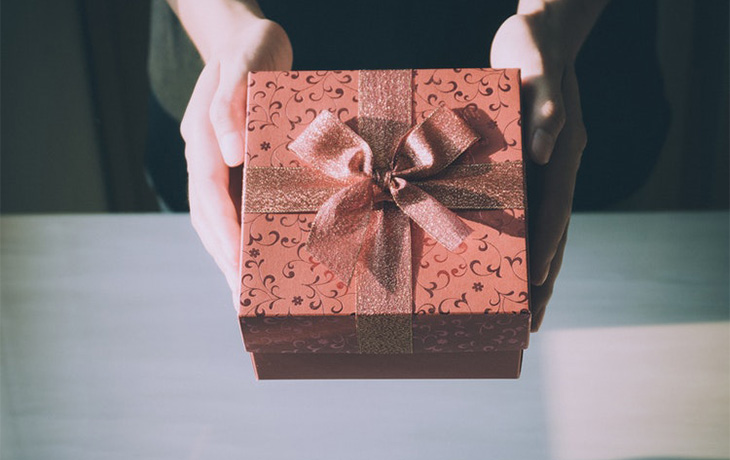 You cannot go wrong with a jewellery gift. Bold, sparkling drop earrings will update every look and were at all the main fashion shows. Consider these when looking for Valentine's ideas in February, unless you want to gift a diamond engagement ring on that date. If you cannot afford real diamonds, synthetic diamonds are now so well made that it needs an expert to tell the difference.
Silk pyjamas with a Hawaiian theme are completely on-trend this season. Perfect for the elegant woman in your life. In terms of accessories, a cross-body bag will keep all her belongings secure when out and about, and if you choose a crocodile-embossed leather version, you will add an edge to her winter wardrobe.
Trending gifts for him
Your partner, dad, brother or son will hopefully have a multitude of interests and tastes that will help you choose the right gift, whether it be a bracelet strap wristwatch or a tanned leather wallet for a modern twist to a traditional gift.
A technology upgrade is always worth considering for the men on your holiday list. A radio that doubles as a Bluetooth speaker or a new set of noise-cancelling headphones so that nothing comes between them and their music, at the same time providing easy access to voice assistants and the ability to take a call without missing a beat.
If you want to go retro, consider a Polaroid camera that retains its classic design from the 1970s and 80s, but which can be charged with a USB cord to take great colour shots with adjustable exposure and a timer for group shots. For Generation Xers and early Millennials, consider gifting a classic console upgraded with the latest technology on which they can revisit The Legend of Zelda, Super Mario Brothers and others.
Trending family gifts
Family gifts are those that everyone gets to enjoy. These have usually been classic board games that have been around for a while or boxes of favourite chocolates or candy. For something a little different this year, gift a vegan hamper with goodies for a complete seasonal meal for vegans to enjoy, from canapés to pudding, cakes and chocolate bars and a couple of alcoholic drinks thrown in too. Another foodie gift the family can enjoy is a gift certificate for a night out at their favourite restaurant.
A gift that will keep on giving all year is an annual membership to a museum, gallery, zoological society, country estate or national park that allows free entry and other discounts at every visit. In this way, you are not only encouraging an interest in a particular area but giving the family an opportunity to spend some fun times together.