Are you looking for new vape mods but are tired with this years models? Here are some designs you can expect to see as soon as 2019 hits.
Why do some vapers prefer mods or vape mods?
There used to be a time when vapers exclusively used egos. But at some point, some vapers thought, "What if there were a way to modify battery packs?"
Thus, mods came to be. Modding, or the act of modifying a vaping device, is actually a popular subject among the vaping community. And it's easy to see why.
With mods, you can enjoy advanced features that regular vapes don't offer. That's because they're super customizable. And every year, there seem to be new vape mods coming out that vapers just have to try.
Take a look at some of the most promising vape mods you can look forward to using in 2019.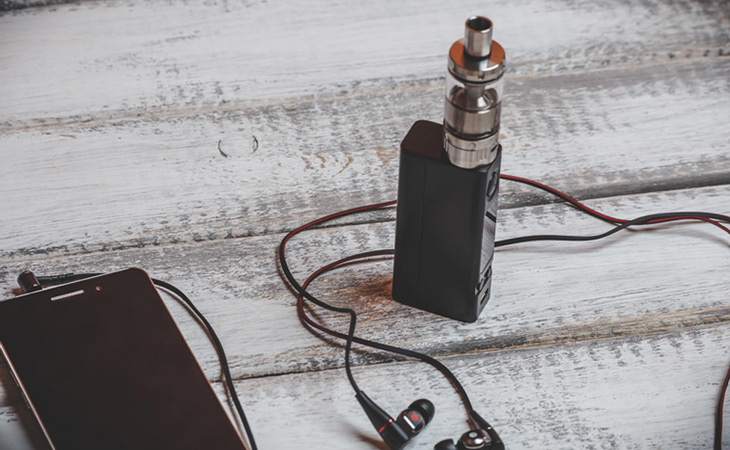 VaporFi V-Grip 75W TC Mod
If you like new and cheap mods for vaping, you'll like this mod. Looks-wise, it's sleek and sexy. It's perfect for vapers who don't like their mods to have distracting features.
As for its performance, big clouds aren't a problem, as is getting clean flavors. You'll also love how compact and portable it is, which is great if you're always on the go.
Perhaps, the only downside to this mod is its battery life. If you're a heavy vaper, you may find the battery life disappointing. But if you're a beginner, the V-Grip is an excellent starter mod.
SMOK G-PRIV Box Mod
Smok has been around since 2010. They're known for producing high-quality, cheap vape mods. And the G-PRIV is no exception.
Visit this company online to get a better idea of what it takes to be the renowned manufacturer in the vaping industry.
What makes the G-PRIV a dream to use is its advanced touchscreen. Plus, of course, the customization options including temperature control and wattage power.
It's also one of the most user-friendly mods in the market today. And for the price, it sure is one of the best vapes for the money.
VaporessoRenova Zero
New and veteran vapers who love pod mods are sure to enjoy the VaporessoRenova Zero. Handfeel is good, though it's somewhat heavier than it looks.
Performance-wise, the battery life is awesome and charge time is fast. Less than an hour and you'll have this baby fully charged.
Adjusting the wattage is also as easy as 1-2-3. Which is exactly how you do it as you need to click the power button thrice to get the wattage you want.
Geekvape Nova
If you're vaping as a way to help you quit smoking, you'll need a well-built mod like Geekvape Nova. It's good enough for everyday use and has a menu system that's simple enough for beginners. That includes smokers who are transitioning to vaping.
But even if you're just a regular vaper, you'll still find this mod a joy to use. The temperature control is superb, and battery life is impressive.
Ready to Shop for New Vape Mods?
As we've said earlier, there are always new vape mods coming out. If you want the best vape for the money though, you can't go wrong with the options we listed here.
For more vaping news and other trending stories, don't forget to check out the rest of our blog.