These lunch bags are too hard to ignore, I wish my school lunches were this cool! Christy Kilgore, a graphic designer, artist, and proud mother of 2 kids, has been drawing awesome characters on her kids brown paper lunch bags every day.
Initially it started as a hobby, but now she just love doing it. Check out Kilgore's awesome illustrations – from 'Monsters Inc.' characters Mike and Sulley to pumpkin spider and porcupine riding a dolphin, there's something here for everyone.
You can checkout Kilgore's instagram account for more.
#1. Harry Potter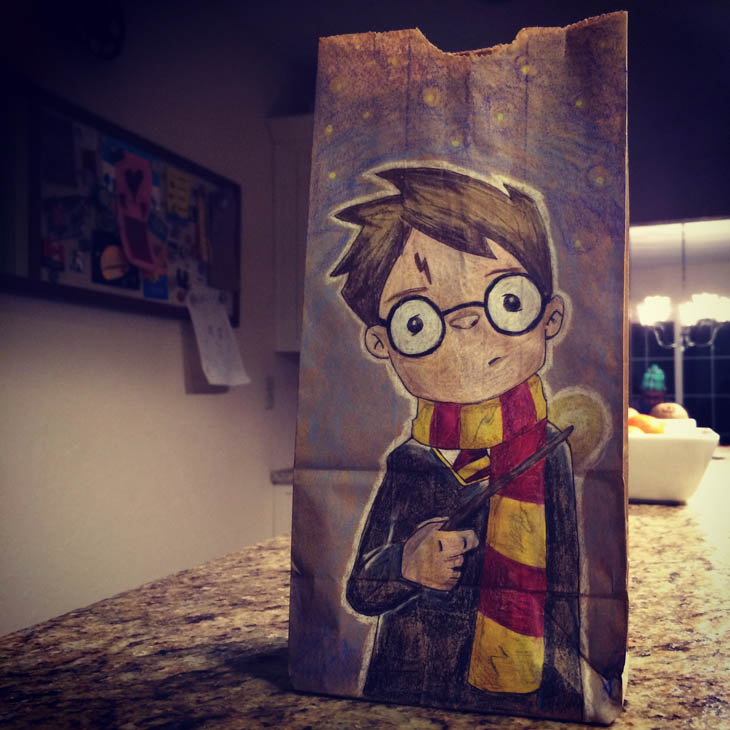 #2. Slimer and Stay Puft Marshmallow Man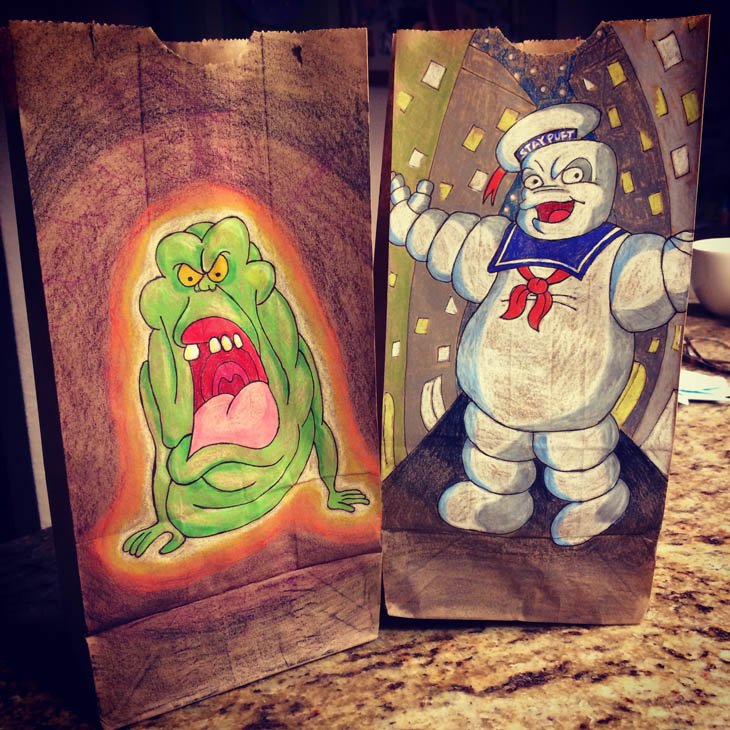 #3. Mario & Peach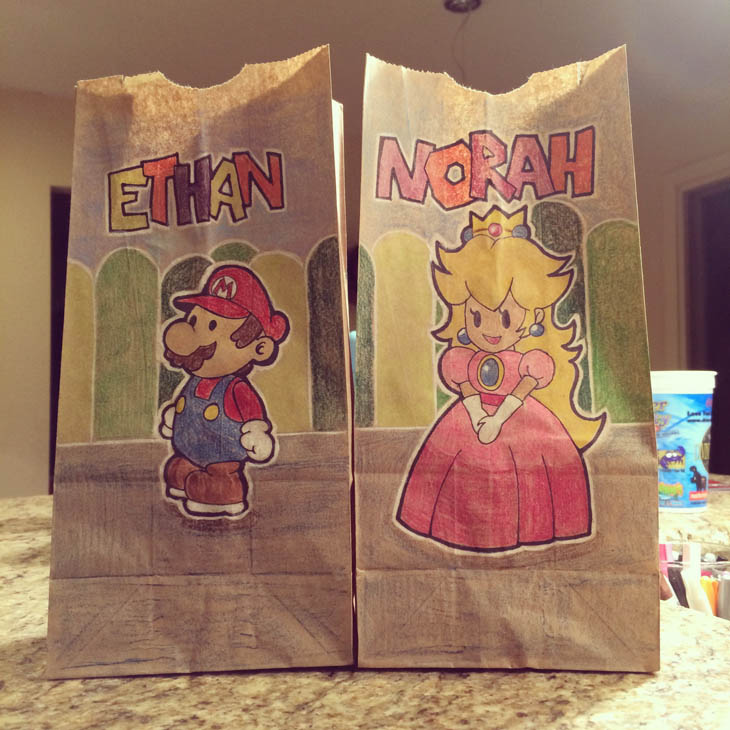 #4. Summer Fun Lunch Bags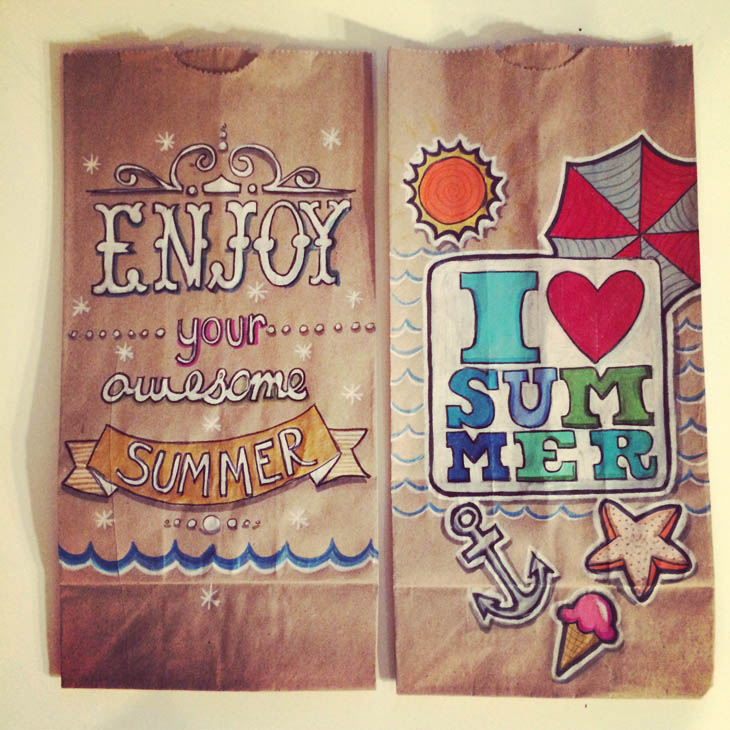 #5. Porcupine riding a dolphin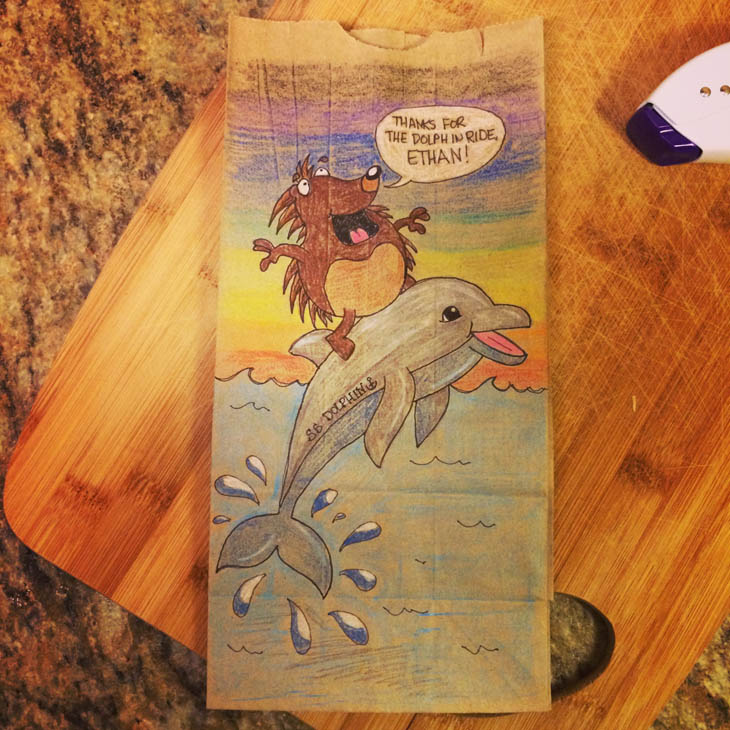 #6. Wonder Woman and Text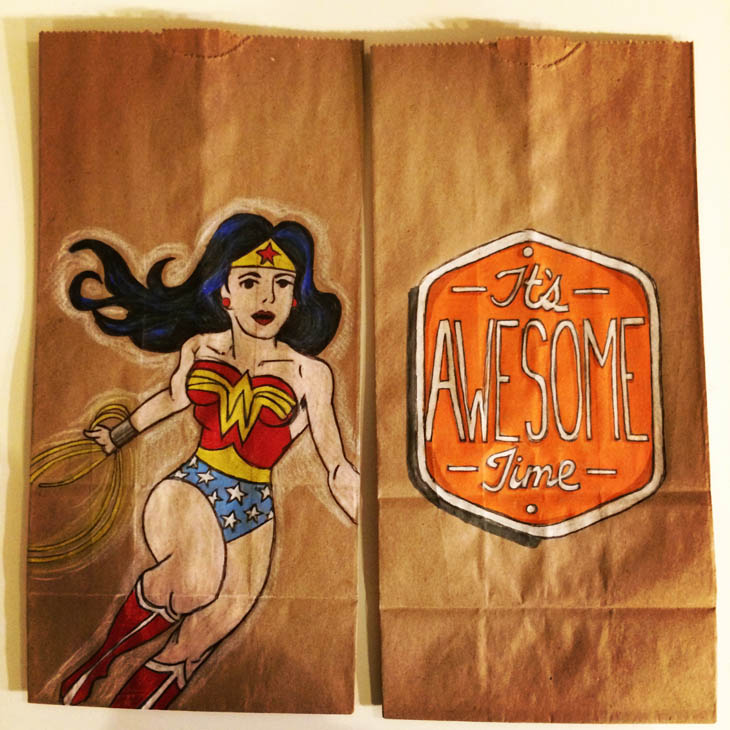 #7. Monsters Inc.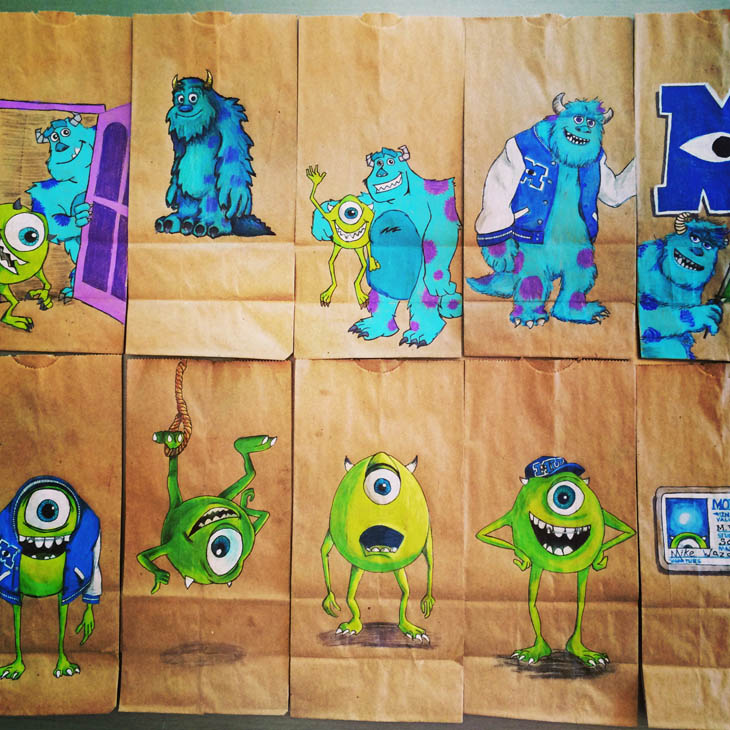 #8. Teen vampire and little girl zombie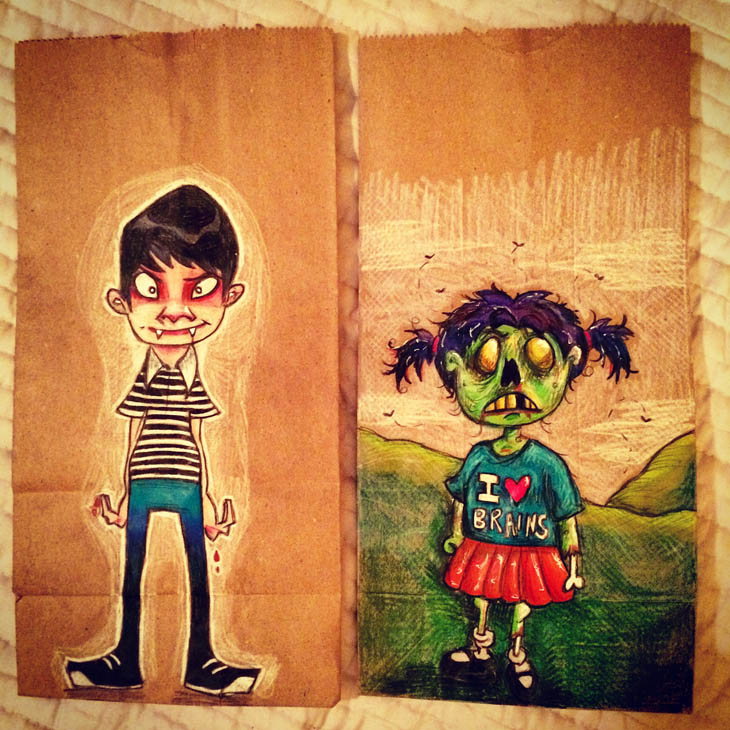 #9. Some bags for a friend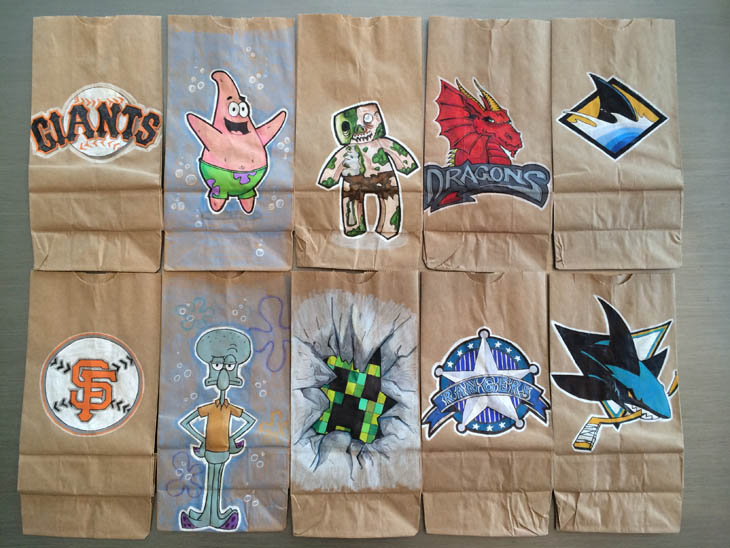 #10. Fluffy unicorn and a shark with a frickin laser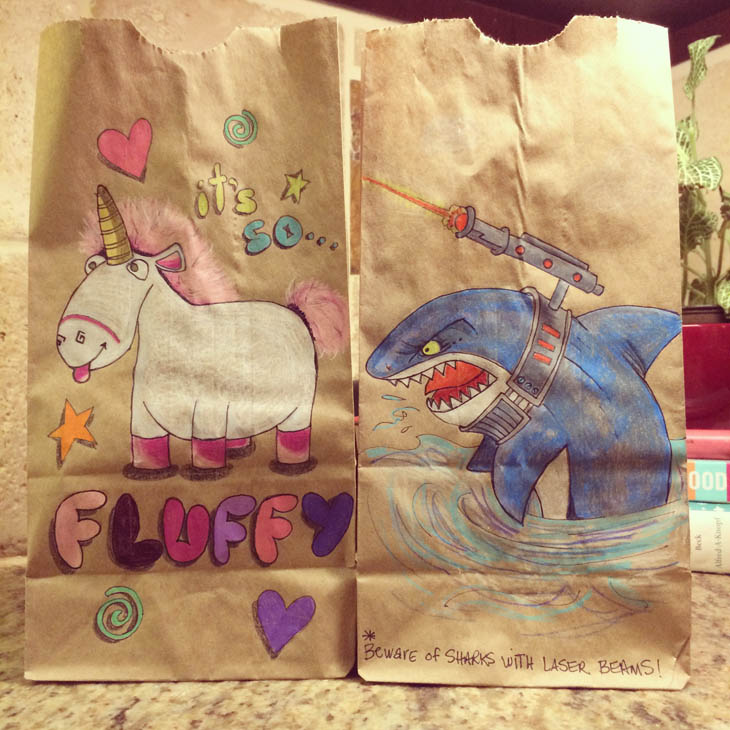 #11. 10th Doctor and Berry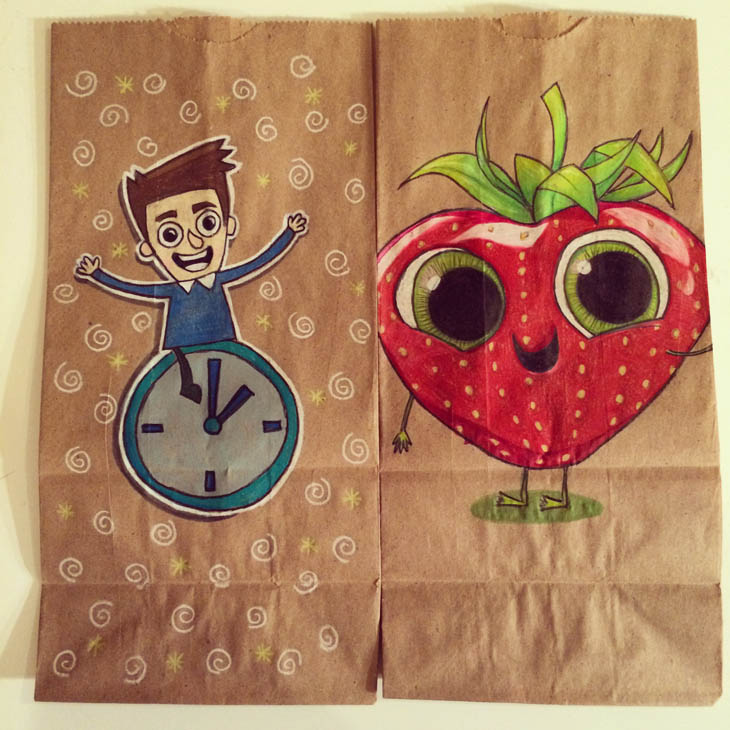 #12. Sally and Jack Skellington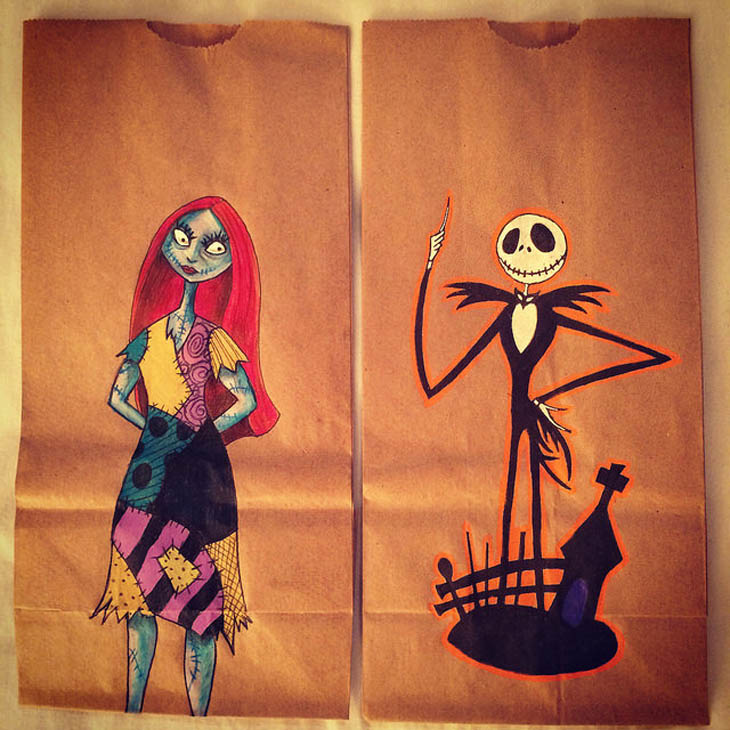 #13. Sugar skull and pumpkin spider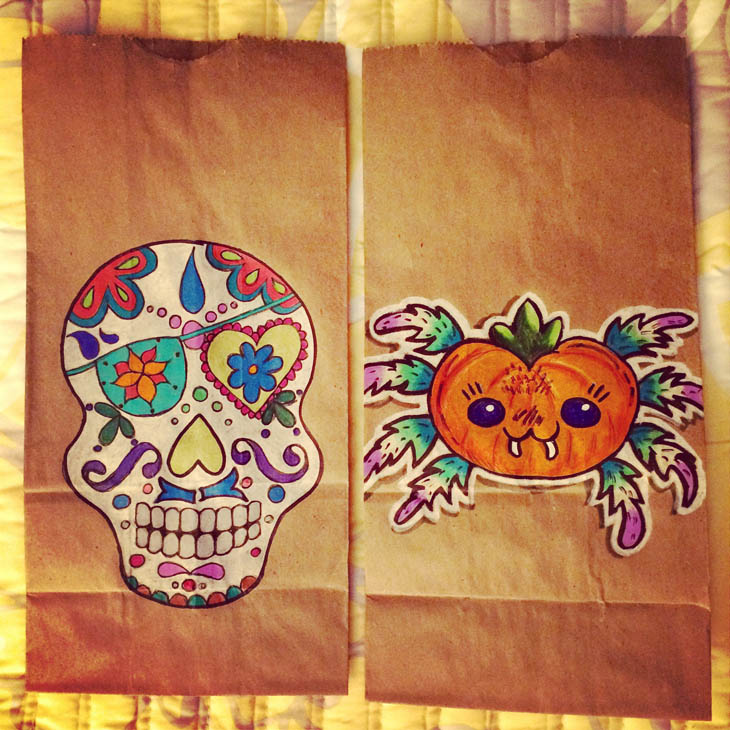 #14. Hedwig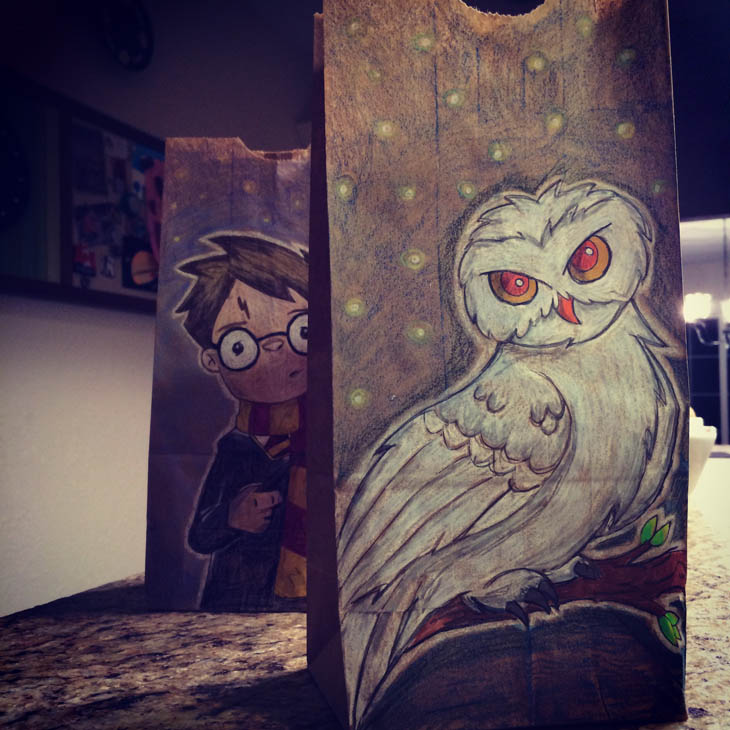 #15. Matryoshka doll and future city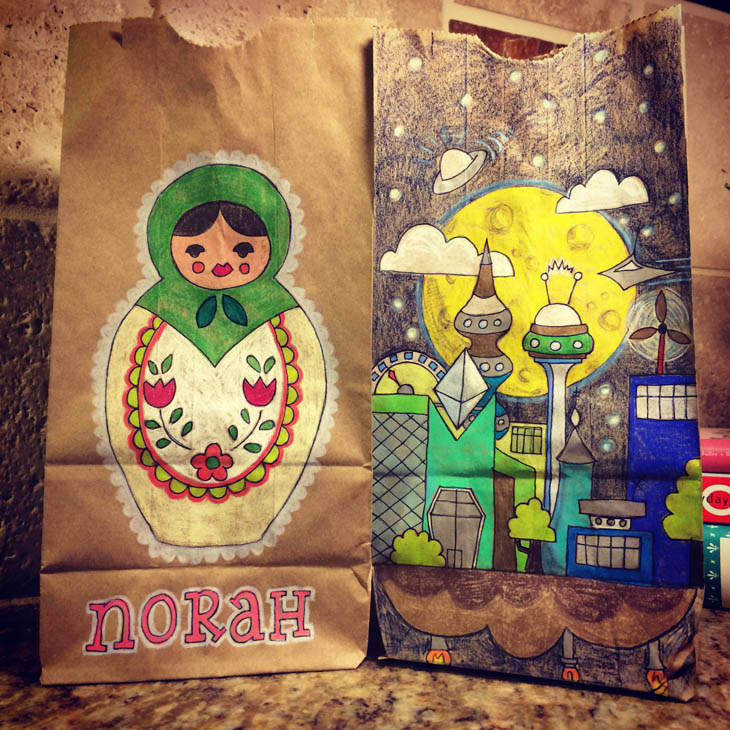 #16. Dumb Ways to Die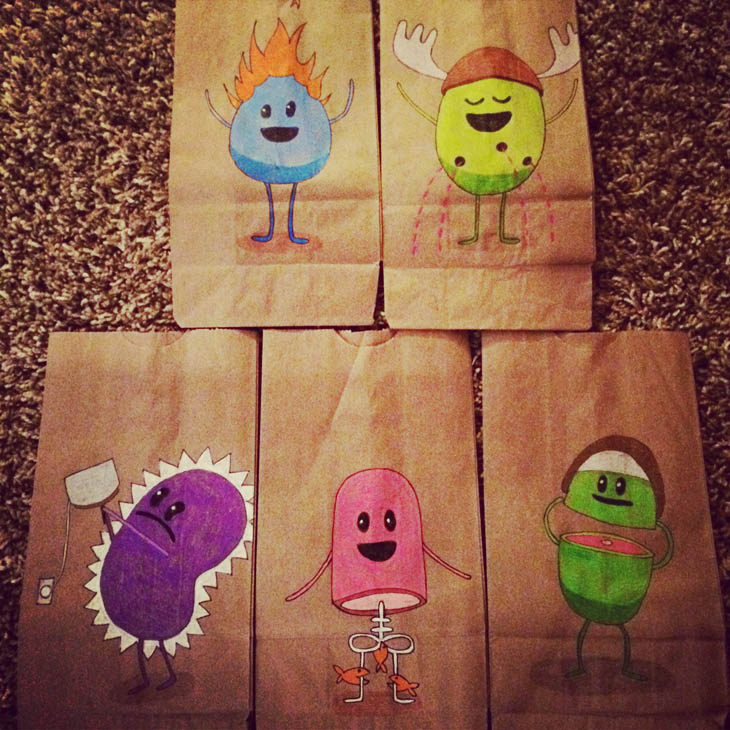 #17. Killer Burger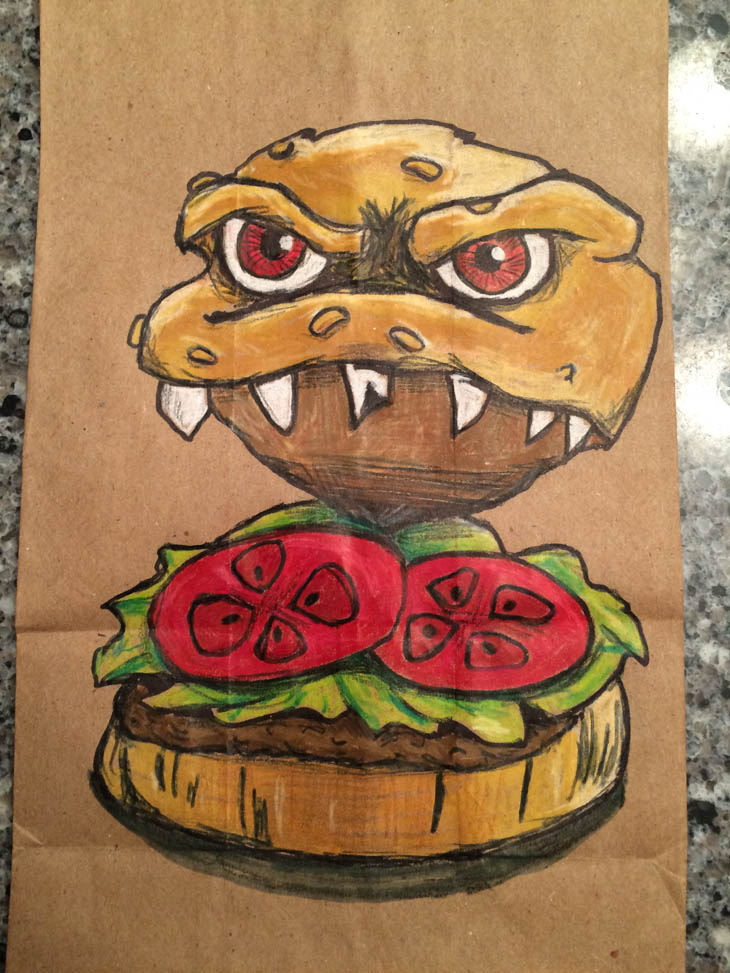 #18. Beetlejuice and Lydia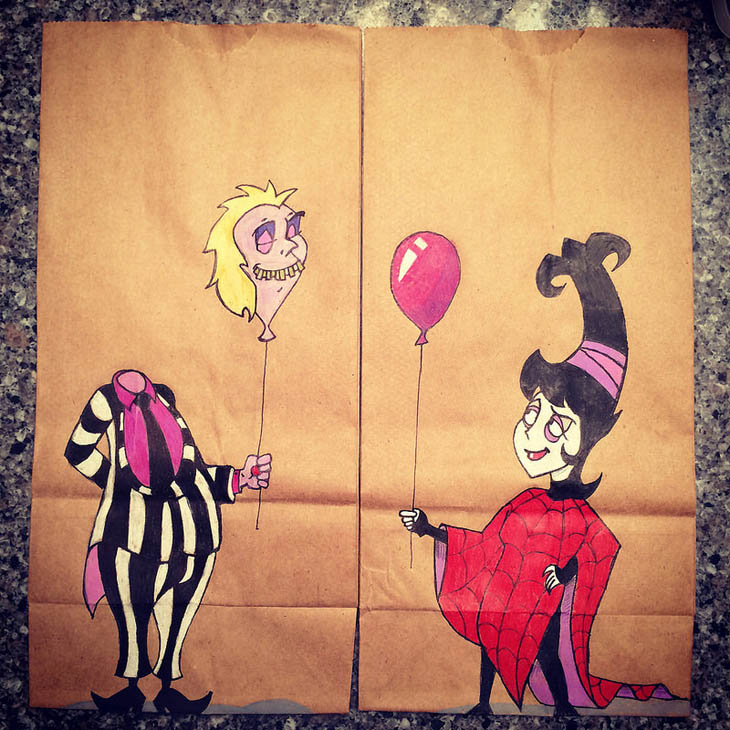 #19. Walking Dead's Daryl Dixon and Halloween collage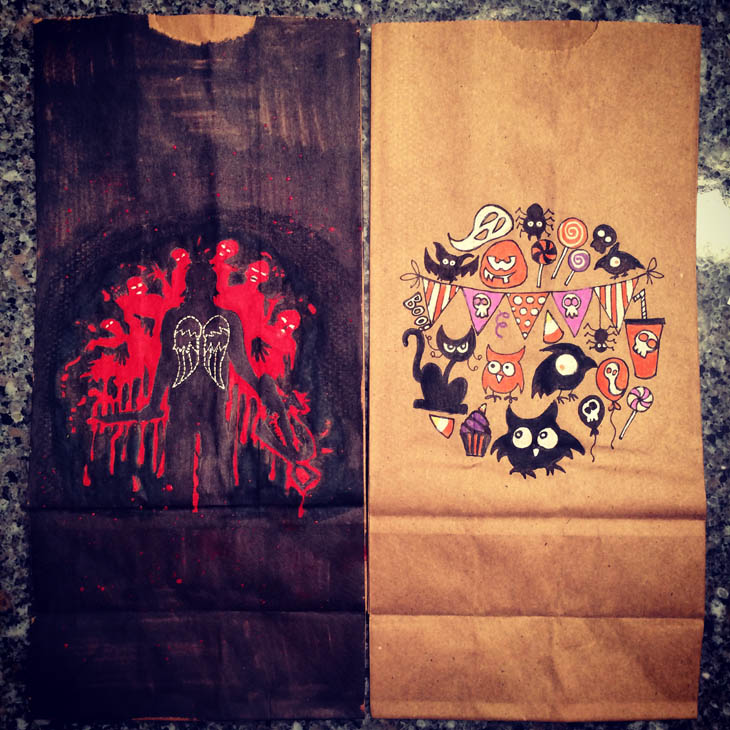 #20. Our dog frisbee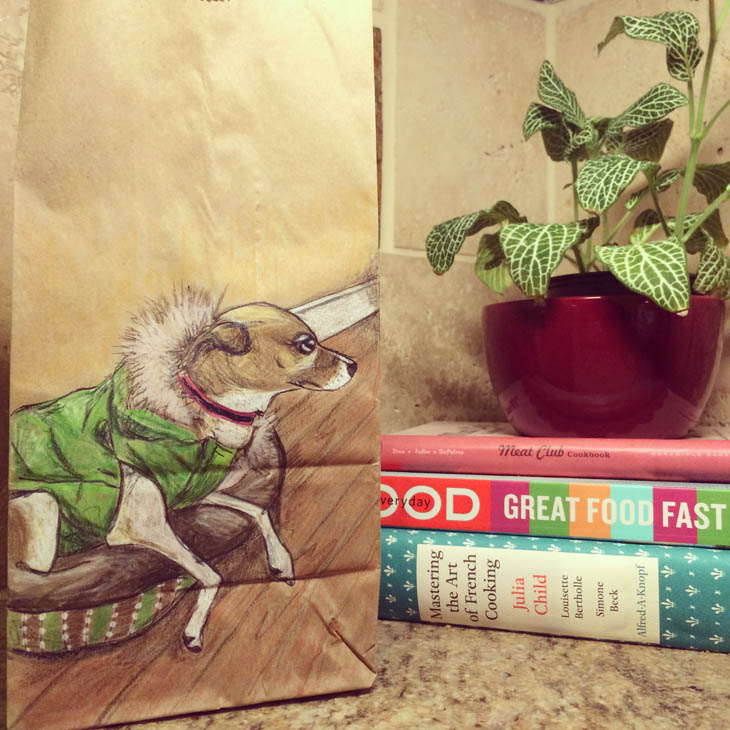 #21. Bender and Elephant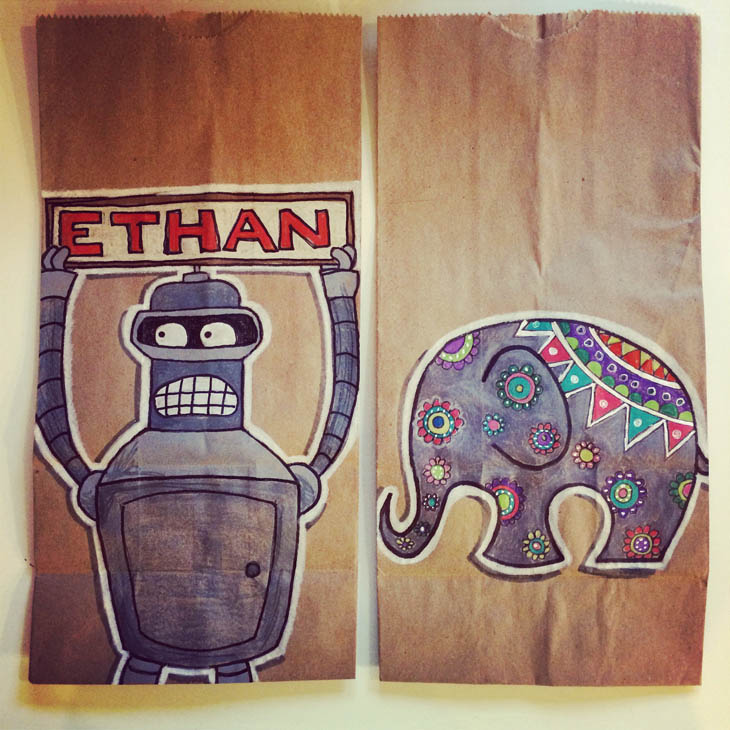 #22. Owls and little "How to Train Your Dragon" dragon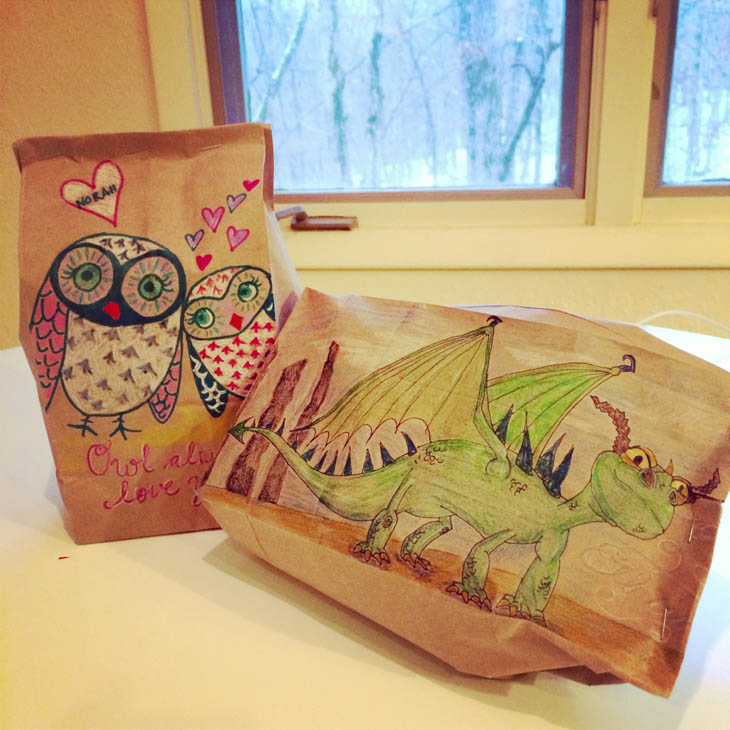 #23. Weeping Angel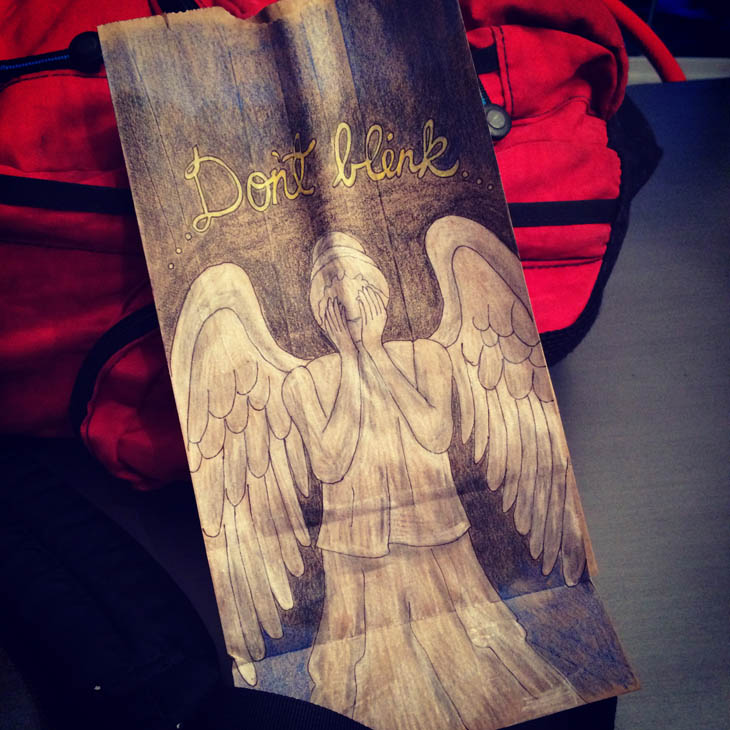 #24. Regular Show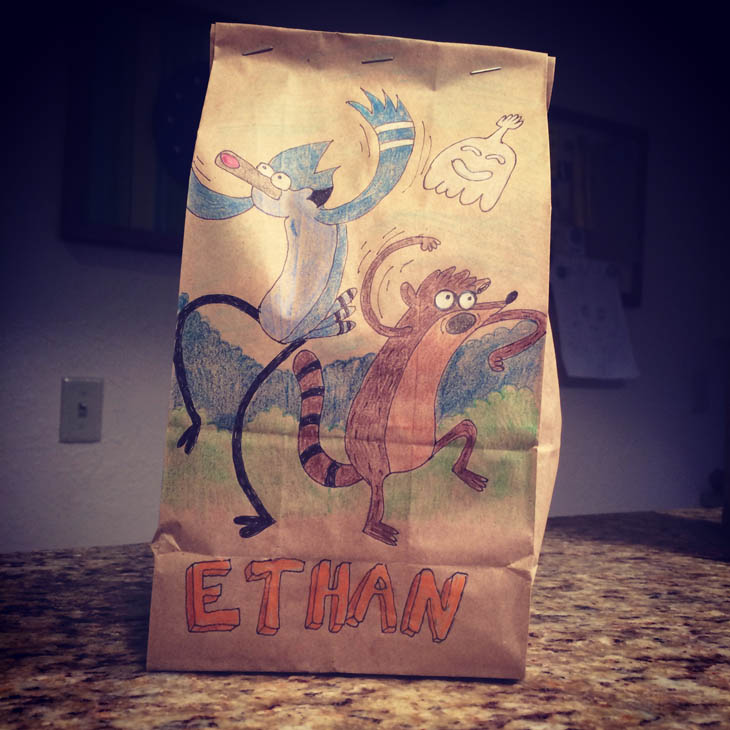 #25. Gru and Girls on the Run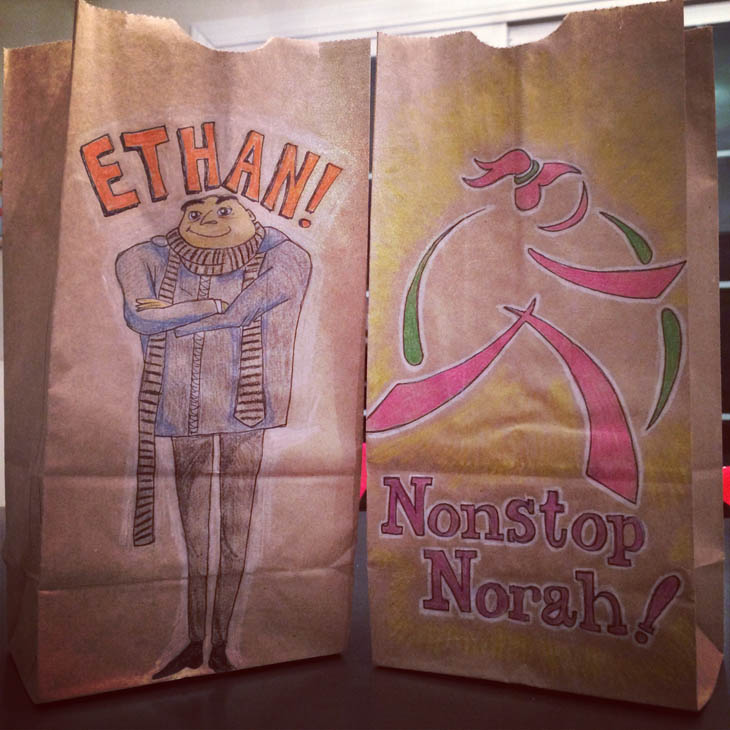 #26. '70s birds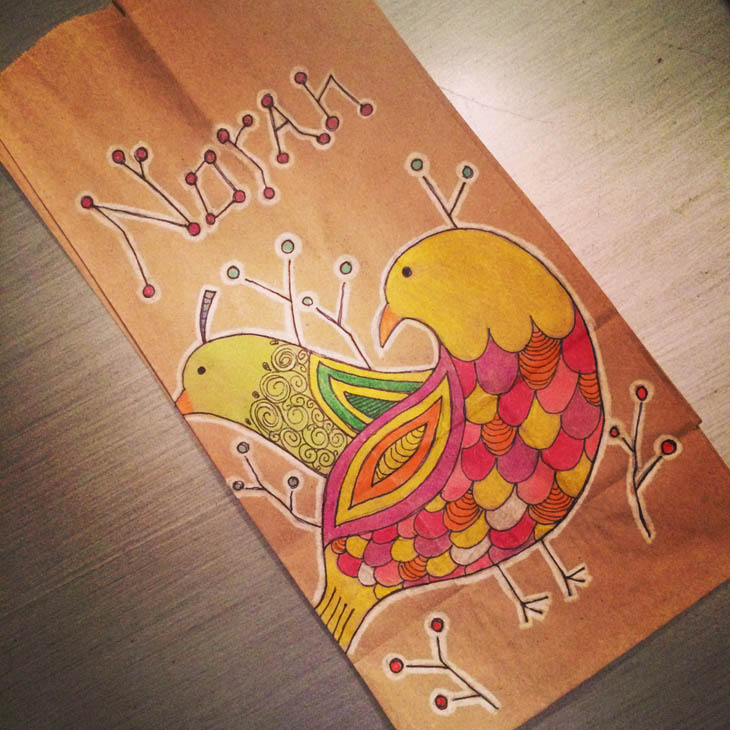 #27. Owl and Selfie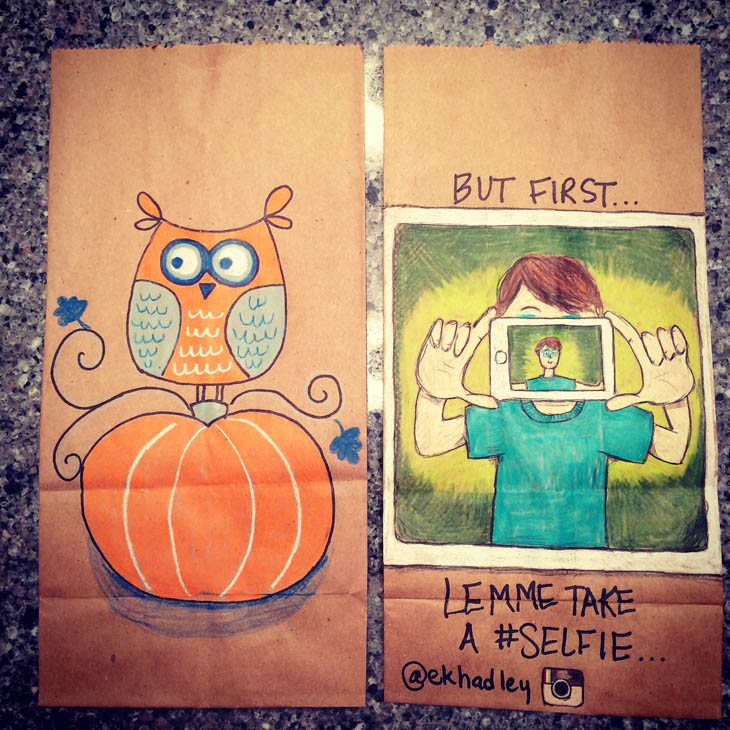 #28. Grumpy cat and spring thing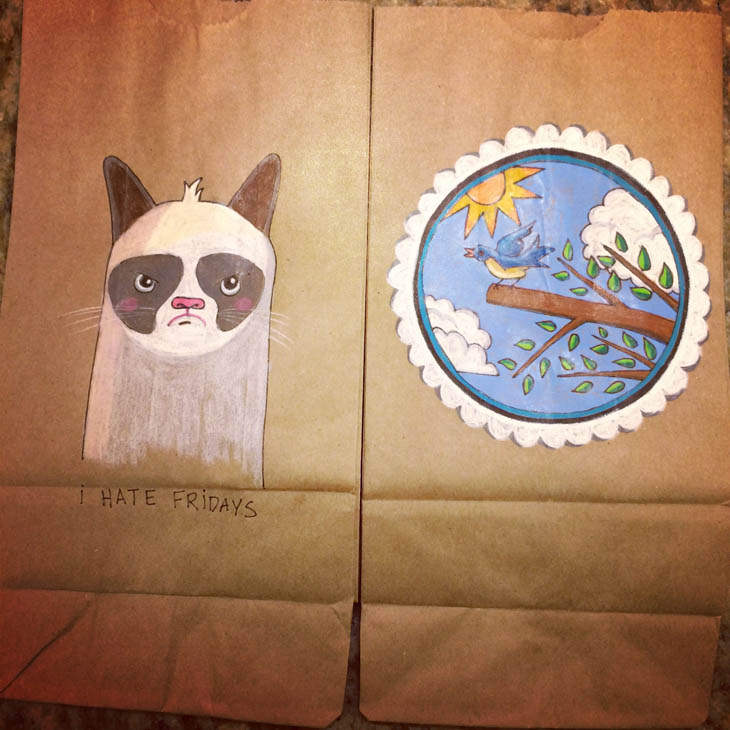 #29. French Bulldog & Calvin and Hobbes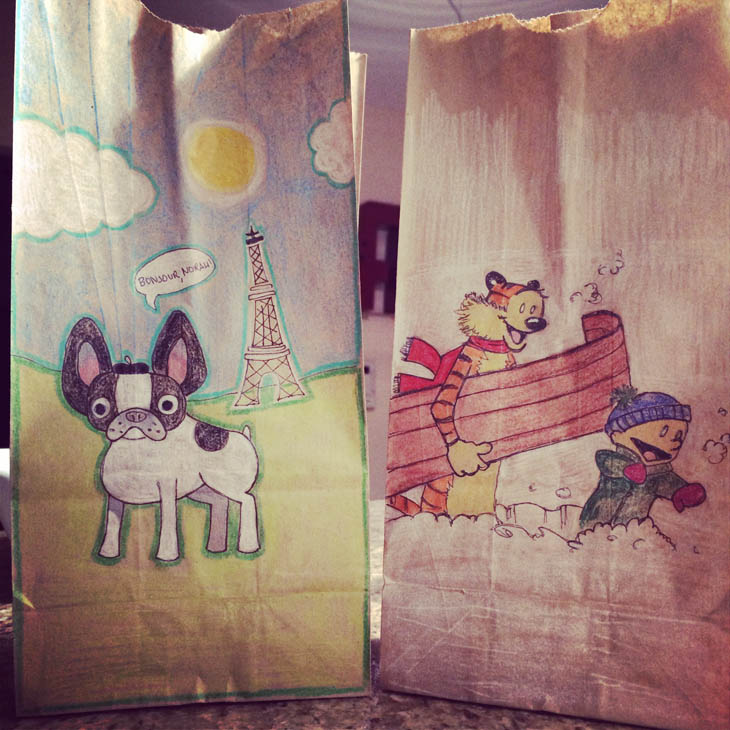 #30. I am a lunchbag and drawing a dog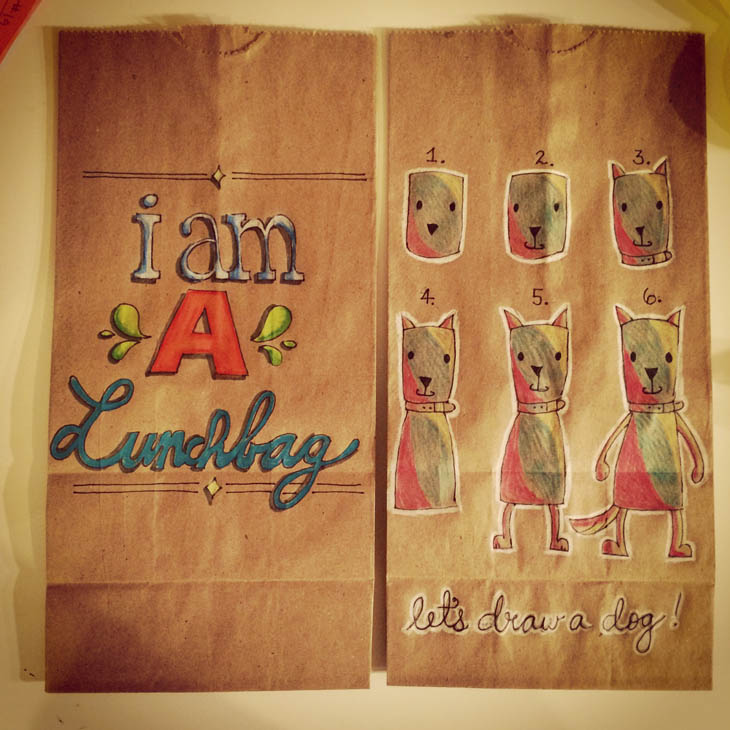 #31. Donut Day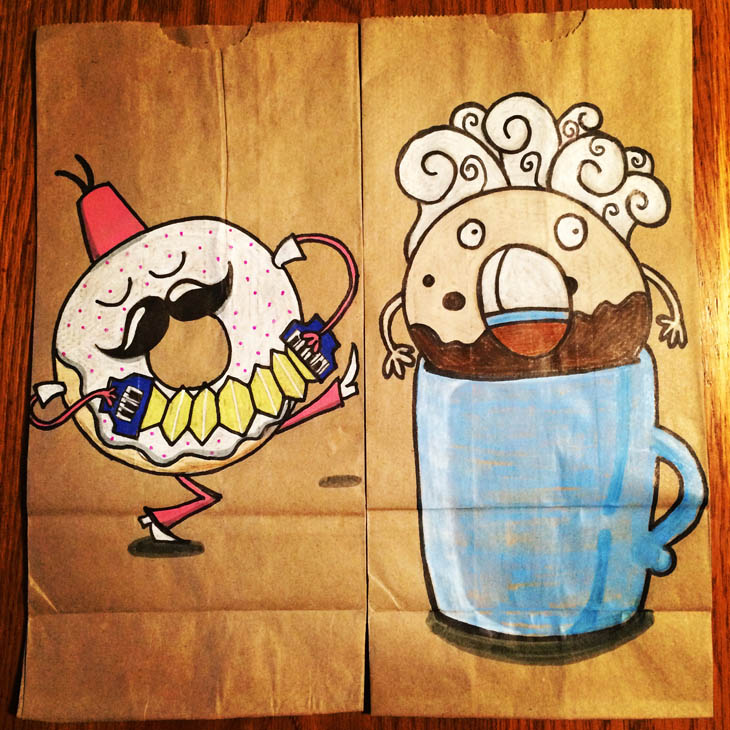 #32. Sweet Tea and Groot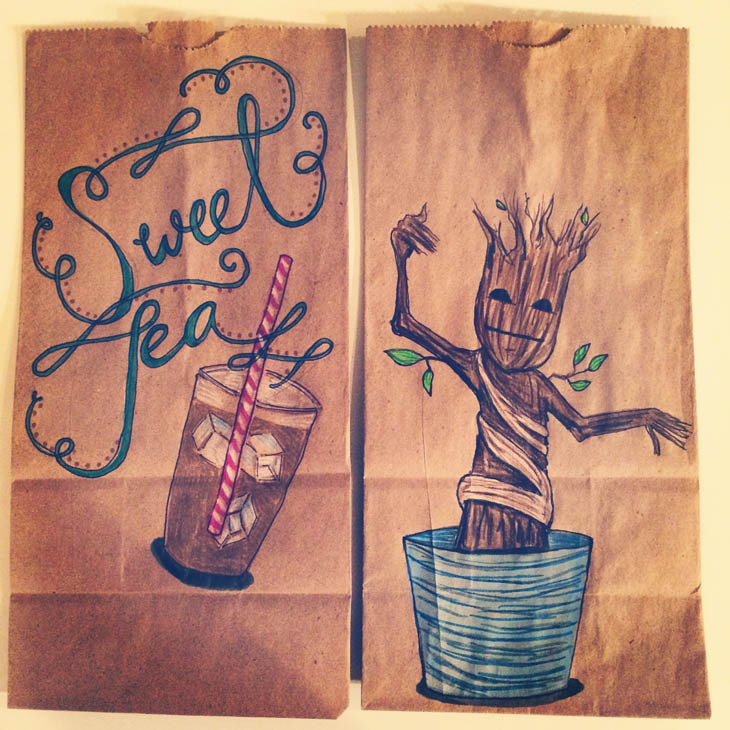 #33. Monsters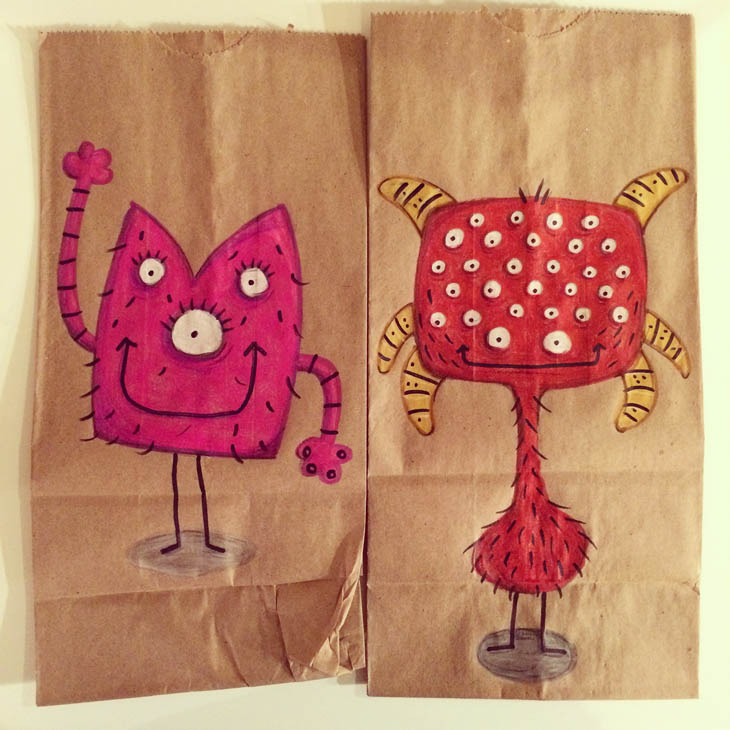 Credit: instagram.com
If you like it, then SHARE these awesome lunch bags art with your friends and family. They will like it too.