A surprising number of people who live in homes that have basements tend to ignore this space and let it fall into a state of disrepair. When you have a basement that is neglected, you not only end up with a completely wasted space – you also increase the risk of a variety of serious issues around your home. These are issues that could have a big impact on the condition of your home, your living conditions, and your life quality, among other things.
Hiring an expert in basement waterproofing services can help you to get your basement into shape, which means that you can prevent the many issues that can arise from a neglected basement. In addition, it means that you can then make proper use of your basement, which will enable you to enjoy more space in your home and the chance to add to the value of your property. In this article, we will look at some of the ways in which you can make use of your basement.
Some Ideas to Think About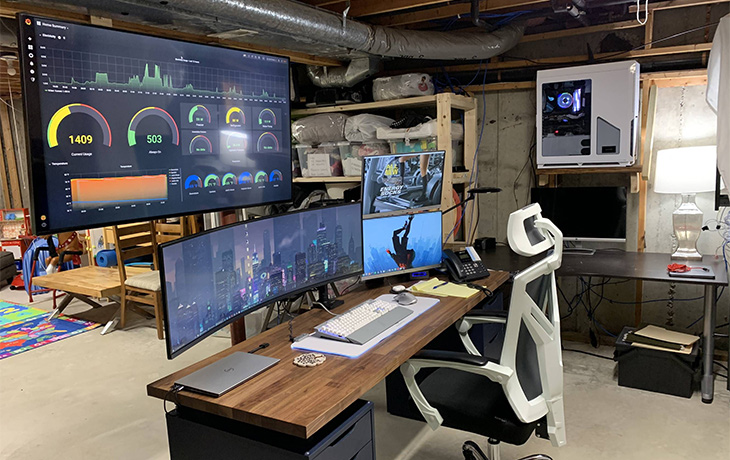 There are various options you can consider if you want to make use of your basement rather than letting it fall into a total state of disrepair. Some of the ideas you can consider depending on your needs and preferences are:
Workshop for DIY or Crafts
One of the things you can do with your basement is to turn it into a workshop for yourself or other family members. If you do a lot of DIY projects at home or you like to get involved in arts and crafts, setting up a workshop in the basement is the perfect solution. You can benefit from a dedicated area from which to work in peace and quiet and away from the main areas of the home. You can also have all your tools and equipment close at hand, and you will find that this is a great way to be more productive.
Games Room for Entertainment
If you love playing games and you like to entertain, setting up a games room in your basement could be a great idea. You can have all sorts of games in there depending on your preferences and budget, and you can look forward to a room where the whole family can enjoy some fun and relaxation whenever they want to without the need to go out. From pool tables and dartboards to table games and digital gaming, you can choose whatever you want for your games room.
Guest Quarters
Another thing you can consider is turning your basement into guest quarters. If you often have people coming to stay, this is a great way to provide them with privacy and a comfortable place to stay. You can have an en-suite bathroom fitted and even a kitchenette if you wish to. This is something that many people do when it comes to making use of the basement area.
These are just a few of the ideas you can consider for your basement.