The decision of whether to live in a dorm or in student apartments while attending college can be a difficult one. There are various advantages and disadvantages of each to consider. When going to college, most students are in the transitional phase of becoming adults and learning to be more responsible.
Living in a student apartment can help with gaining independence, life experience, maturity, and learning to budget finances. Here's a list of some of the benefits of deciding to live off-campus in a student apartment.
More Living Space
Dorm rooms are notoriously tiny and often have to be shared with one or more roommates. Things can be quite cramped in a small space such as a dorm. When you choose to live in one of the many roomy student apartments in Denver, you will have plenty of room for your belongings and personal space.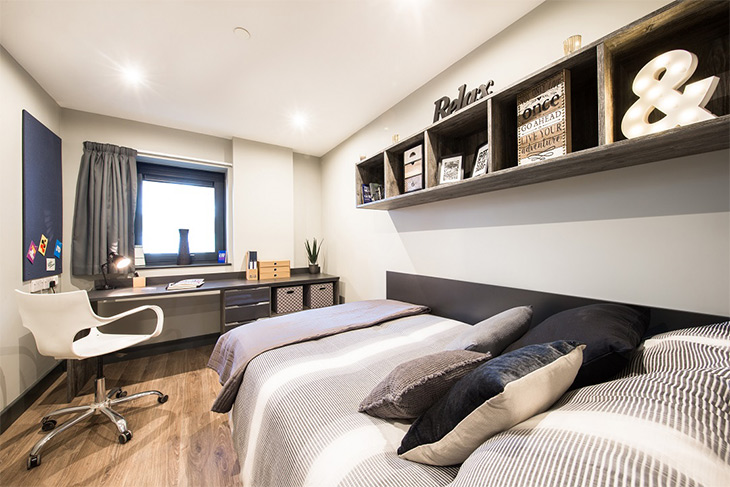 Aside from more bedroom space, an apartment will usually come with a private bedroom, full kitchen, living room, and closets for storage.
Gain More Life Experience
Most new college students are learning about adult responsibilities for the first time. Choosing to rent a student apartment is a great learning experience that can ease the transition to adulthood. New responsibilities can include the following.
Learning to budget for rent, utilities and food.
Duties such as grocery shopping, cooking, cleaning, and basic maintenance.
Understanding and signing a rental contract.
Figuring out issues in your apartment and setting up repairs to be completed.
Creating relationships with professionals such as the maintenance crew and property manager.
Building a rental history that will make it easier to be approved later down the road when looking to rent again.
More Alone Time
Renting a student apartment will allow you to have a designated area to relax, study, and sleep in. College can be stressful and having a place to be alone can be necessary to get through it. While the local library can be a great place to study, research, and write, some people will find themselves significantly more productive at home in their own apartment.
Ability to Set Your Own Rules
Dorm living often comes with a long list of rules and instructions to follow. You will most likely have curfews and restrictions on who may visit and stay overnight with you. Dorms often have resident advisors living down the hall to make sure all rules are abided by. When you choose to rent an apartment, you will be able to make your own rules. As long as you follow the general rules of the building, you can do what you want in your home as long as it doesn't disturb the other tenants or is illegal.
More Access to Amenities
One of the best benefits of choosing to live in a student apartment off of campus is that you will be able to access more amenities. Most apartment complexes have pools, gyms, free Wi-Fi, basketball courts, and more. You will also be closer to restaurants and supermarkets to make living on your own more convenient and simpler than living on campus. If you're lucky, most places you like to visit will be within walking distance from your apartment, allowing you to spend time exploring and getting some exercise.
Choosing to live off-campus in a student apartment can be a tough choice to make. The reasons to consider it are simple, however. You will have more room, fewer rules, a better quality of life and learning, and access to more amenities. The experiences you go through living on your own will aid you in the future and help you make mature decisions later on.