For months now, everyone has been waiting for that perfect time of the year, summer. Well, now we can say that summer is about to be in full swing. Even before this time of year arrived we all were making plans ahead of time. I mean, there is so much to do during the summertime whether we are inside or outdoors.
It would be nice to have a system inside where you can see the outdoors in the most beautiful way possible. If you are thinking about that, well, have considered a moving glass wall system? It's a style that has become pretty popular over time, and it would be a great thing to have during the summer.
Now being that this is a special style to go with, you have to ask yourself if it's something you really want. Ideally, it's a single door that runs the length of a wall with a great view of the area (usually a backyard) on the other side. In any case, this would be the ideal go-to option when you are looking to make a huge upgrade.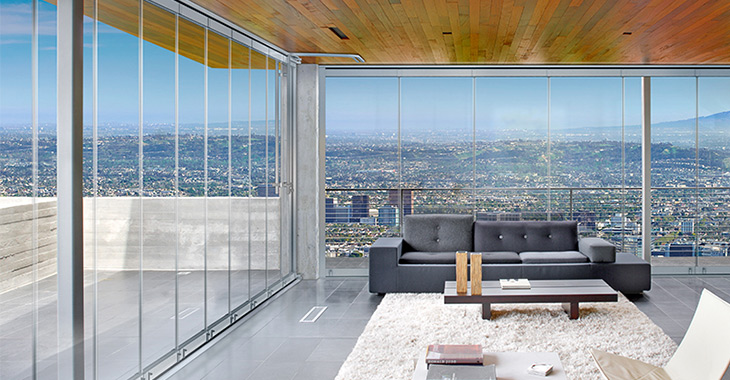 Will A System Like This Fit Your Kind Of Lifestyle?
Now, as recently stated moving glass walls would be the ideal choice if you've been looking to expand your home's indoor/outdoor space. Essentially your family and friends will be able to enjoy every bit of the space without it being blocked off from one another. Sometimes it can get a bit crowded if you have two groups in one space. With this you won't have to worry about a crowd building up, everyone will be able to move freely. There are also folding and sliding glass wall options to pick from as well. In the end, it'll be based on the style you are going to be more comfortable with.
Having space for everyone to share is much easier access to it isn't divided. On top of all the extra space, you'll be able to enjoy the natural light that comes from the weather.
You and the family will feel more connected with the outdoors just by being able to share the beauty. Everyone is going to have a different view depending on where they reside. You may have the view of the ocean, a lake, or just the scenery of your amazing backyard. With a moving glass wall system, you'd be introduced to a world of connection and beauty all in one. Leaning towards making that change is the easy part; the big decision comes from the style that you are most interested in. There are different styles to choose from, but you don't want to make a choice unless you know what's best for you.
Go For The Bi-Folding Wall Look
One style that is super popular is the bi-fold glass wall system, and we are all familiar with how bi-folding systems work. Essentially you wall will open and close as if it was an accordion which is actually pretty amazing. When you open the door each panel will stack up from the next, then when you close the door it'll create a beautiful wall of glass where you can see everything on the other side as clear as day. Now, this is also an option that doesn't require a structural support beam above the doors. Also, you want to keep in mind that when the glass wall is open, it sticks out due to the accordion-like system, so be aware of your surroundings.
The Popular Stacking Wall System
This is one of the more popular glass wall systems, and its super simple as it is beautiful. When you open this one each panel is going to slide along a designated track so that each part stacks in front of the other. Now depending on how big the opening is will determine how many tracks it will have, which is ideally four to six. If you have kids they will love it because it surrounds the room with a ton of natural light.
These are just a couple of options for you to keep in mind, but there are many more out there. If you take a moment to look into things you may find the selection that's just right. Take the chance of designing your own incredible outdoor/indoor scene for everyone to enjoy.