Avast is a very robust and comprehensive tool for tackling and getting rid of all forms of malicious software from your system. The best part about Avast is how it can work so smoothly in the background without popping up to disturb you all the time as similar software do. And also, how it can multitask and resolve several security challenges in the background without hogging up so many resources or slowing down your system's performance. The Avast software is compatible with multiple operating systems including Mac, Linux, and all versions of Windows operating system respectively. Also, installation of Avast on whichever Operating System you may be using currently is super quick. Even inexperienced users can initiate and see the entire process in a one-click command. And that's that; also, as soon as the installation is done, Avast begins to run instantly, getting rid of all virus and malware attacks on your system.
10 Reasons To Use Avast Virus Security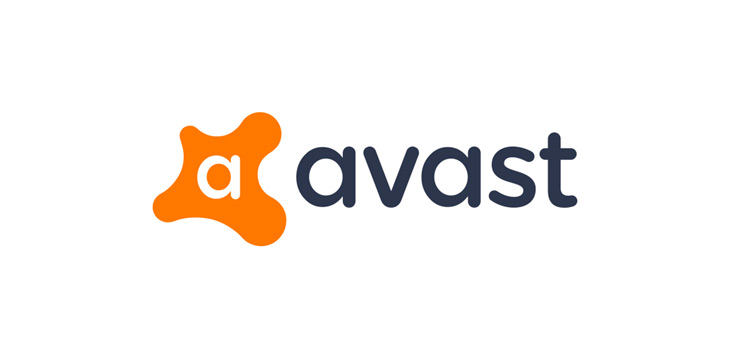 No doubt, Avast Antivirus is one of the most acknowledged and recommended security tools available today. Nevertheless, as it is common with all other "popular" software, the project has drawn a lot of attention, and there are lots of question marks everywhere concerning the effectiveness and competence of the much talked-about Antivirus software. Questions like whether the quality of protection Avast offers is really satisfactory or not? And whether it has all the needed tools to guarantee effective protection; and how reliable is its overall performance? And then of course, the big question: is it really worth a try? All these and many more will be unraveled in this post as we will be inspecting all the nooks and crannies of the Award winning Avast Antivirus software.
Today we will be taking a close look at the application's interface and its various functionalities. Also we will sum up global customer reviews and app ratings across trustworthy platforms, then we will go ahead to evaluate all the newly released editions of Avast Antivirus Security Software and then evaluate each of their newly added features; whether or not they actually improve the security software.
#1. Beautiful Intuitive User Interface
The very first thing that anyone who steals a glance at Avast during runtime, will definitely notice, is its simple, yet very intuitive, and attractive user interface. Also, added to a beautiful all round look, Avast developers thought it wise to consider users who are new to the world of Antivirus software, and made the interface very simple and user friendly such that even a child will be able to easily find their way around the applications environments. These features are available for both the free and premium versions of the software. Added to that, Avast is really easy to download and install. These few features alone account for over 40% of Avast users and why they have chosen Avast over other available options.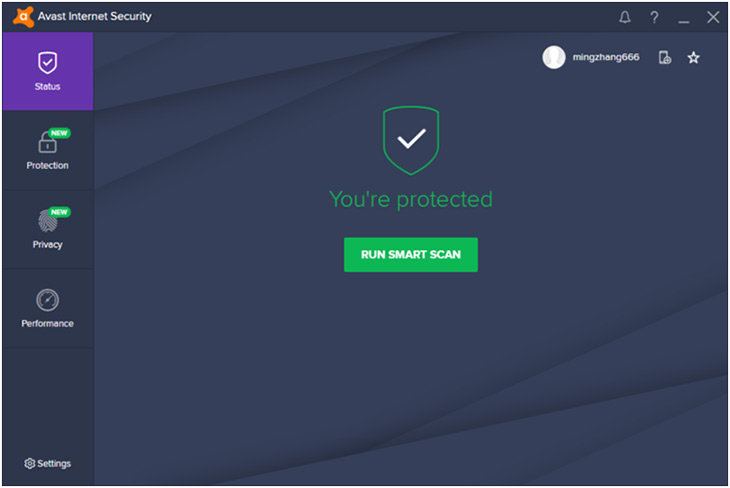 #2. Rich Functionality
Avast Antivirus security features several intuitive tools for all-round 3600 online and offline protection. Avast set of tools consists of a password manager, email spam checker, Game Mode, Behavior Analysis modality, multifunctional malware and virus scanner, and a lot more. These features play extensive roles in protecting all users of Avast, whether free or paid. Avast runs in the background to check the security of installed game files, launchers, and other utility applications; they also remember user's browsing history and settings, and actively protects user privacy online and all their personal data and information from ad trackers and hackers.
#3. Compatibility Across Multiple Devices
Avast is compatible with Mac, Linux, and all later versions of Windows, including Windows 7, 8, 8.1, and 10. Avast Antivirus software also supports IOS and Android OS. The application is well optimized for smartphones, tablets, and PC.
The beautiful thing about this development however, is not its wide compatibility across all the listed platforms, but the fact that the functionality, interface, and all other signature features of the application remain intact on whichever Operating System you use.
#4. Consistent Security Protection
Avast has been tested and certified by a lineup of top rated trusted Independent Analytical Agencies including AV-Comparative. One of the tests conducted was to verify Avast Antivirus software's capacities in scanning for and getting rid of viruses, worms, trojans, and other various forms of malware.
The application demonstrated remarkable results, beating the records of even professional paid solutions. After a close examination, it was resolved that Avast Anti Virus software performs using real-time virus scanning methods, examines all storage folders, including cached and hidden folders and scrutinizes the security of connected peripheral devices on your computer system.
#5. Active Global Community
Because of its remarkable status and popularity, Avast proudly has millions of users all around the world. As such, if you should encounter any technical problems while making use of Avast, or say you have a question, or anything in that line, chances are, there are at least up to 10 other users who have the same concerns and at least 50 others who either have solutions or can provide you with very relevant information towards resolving the issue. Most often than not, however, it's sufficient to simply Google a question and you will find an answer. Even so, most of the time, Google will still link you to related community forums; therefore patronizing products that already have the leverage of a massive community base, is always a better idea. Besides that, simply participating in the discussions of both official, professional, and amateur users of the same software as yourself can prove to be not only educational, but a fun way to spend your free time.
#6. Free Hacks And Tutorials
Another advantage of using such popular antivirus software as Avast is the abundance of free educational content. If you have just started to get acquainted with the ins and outs of antivirus software (or Avast Antivirus as the case may be,) you can easily find in-depth tutorials on YouTube or read up through any of the several free step-by-step guide (with detailed video clips and screenshots) provided both by Avast's official team, and happy-to-help users online. This particular feature makes Avast the perfect software for beginners.
#7. Free And Pro Options
Avast offers both free and paid versions. If you want to install Avast Antivirus for personal use, the free version will definitely give you all the needed tools to keep you safe from malicious attacks and viruses and other threats. The free version is not only a more economical choice but also, it is much lighter and simpler, and even so, your safety is more than completely guaranteed on Avast.
For business owners and security managers however, the professional class paid version will be an excellent choice. With the paid version, you can receive official technical support within a couple of hours. Also, this edition has extended functionality that is designed to take care of typical corporate security issues such as verifying safety practices on each employee's computer, and minimizing the possibility of leakage of sensitive data.
#8. No "Incessant" Ads And Pop Ups
Is there really any need to further discuss this? Well, unlike most, if not all other "Free" Antivirus Security Software tools available on the internet whose applications are Ads and Pop Ups bumped, Avast simply leaves you in awe as you would hardly ever be interrupted or bothered with sticky ads or Pop Ups while using the award winning Avast Antivirus Security Software. You can download the free Avast Antivirus Offline Installer on your PC.
#9. No Time Limits
If you use free software a lot, then you will definitely be acquainted with how frustrating it can be to find out that the tool you're currently using has an expiration date ─ or more rightly put, the date where your "free" version expires, LoL. But don't feel too bad, it is usually a simple marketing strategy.
Good news however is, Avast users do not face such fate, because once again, Avast thought it would be more intuitive for us free citizens to have as much limitless fun as well.
#10. Licensed Malware Detection
Avast's scanning tools have been tested and proven by different trustworthy experts including the reputable WestCoast Labradors analytical firm that works specifically in the field of software testing, security, and data protection. After a series of successful comprehensive tests, Avast Antivirus Security Software was found excellent on several fronts and very much the recommended choice. Also, Avast has won several awards for its impeccable prowess in combating stubborn malware and viruses across multiple operating systems. Furthermore, it is noteworthy to point out that Avast's proficiency in recognizing trackers and online spying is highly praised not just by several users all around the world but also by several neutral, unbiased international experts.
Conclusion
If you haven't been able to make up your mind concerning which Antivirus Security Software to use, that's good news because, Avast Antivirus Security Software is very much the perfect tool for you. This award winning software has the world's largest security network. With Avast you can browse privately without being tracked by trackers. You also get to automatically update, scan, fix, clean, and boost your computer system, and also keep it safe from potential virus and stubborn malware attacks for life.