The proper air circulation inside your home will affect how you go about your daily activities. When you have adequate air conditioning at home, you will feel relaxed and comfortable. However, the air conditioning units that make you comfortable may also make you sick if you neglect to maintain its filters properly.
AC units that have dirty air filters may increase the likelihood that members of the household will get some respiratory illness. Dirty filters can also restrict the airflow, which will cause air conditioning units to work harder and consume more power.
If you do not clean or replace your air filters regularly, you will have AC units that will become inefficient in cleaning the air that you and your family breathe. Fortunately, some companies can do the cleaning of the filters of your AC units, and they even provide regular AC filter delivery schedules.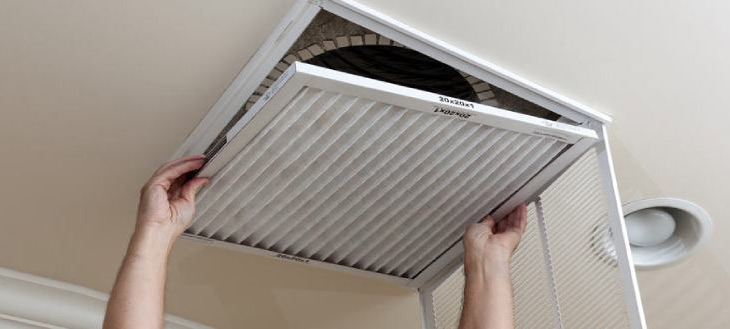 Aside from AC units, there are other appliances in your homes that use air filters as well. Furnaces, refrigerators, and kitchen range hoods also have air filters that may need cleaning or replacing on a regular schedule.
Filters that are saturated with dust and other debris can cause the circulation of indoor house air to be contaminated with irritants. The dirt that gets stuck in air filters may also house harmful molds, dust mites, and other microorganisms that may cause respiratory irritations.
Who Can Maintain the Air Filters in Your Home?
Some of the air filters of your appliances may be hard to access, and therefore you may tend to forget to clean them. You can maintain and clean your home's air filters yourself; however, you may find it difficult to remove air filters correctly, especially if they will need proprietary tools to remove them.
Fortunately, there are service companies that will maintain all the air filters in your home. These companies will give your home a walk-around to determine all the appliances that have air filters. They will then check the status of each air filter to determine which ones will need cleaning, will need repairs, or will need to be replaced. They will also be able to give you a maintenance schedule for each air filter and even schedule an AC filter delivery so that you will no longer have to remember this menial task.
How Often Should You Replace Air Filters?
It would help if you made it a point to replace your air filters at least once a year to maintain the indoor air quality of your home. However, there are times that you may need to replace them at an earlier date, depending on several factors.
Allergic reactions. If your household has family members that are prone to different types of dust allergies, it is best if you clean or replace your filters every other month.
The Number of Household Pets. You should also check your filters as often as possible if you have one or more pets in your home. Pet dander and fine animal hair may get stuck between the filter screens and may cause your appliances to have a harder time in circulating clean air.
When you set up a routine to check, clean, and replace your air filters on a regular basis, you're making sure that your home and your health are getting the cleanest air possible. You can schedule an AC filter delivery according to your needs so that you will not neglect your air filter maintenance.