Maintenance is by far one of the most effective ways of keeping your home in good shape as it ages. In fact, regular maintenance can even prevent major issues from arising so you can avoid costly and unexpected repairs in the future. Unfortunately, some homeowners avoid maintenance because the costs associated with it can seem unnecessary. If you're not willing to take this risk but you would like to save money, then we'd like you to know there are many DIY home maintenance tasks you can do on your own.
1. Insulate to Give Your A/C a Break
If your home is losing air through the windows and doors, then your a/c is going to work overtime in the summer to keep things cool. This can create wear and tear that eventually results in an a/c replacement being necessary. To help avoid this, it's recommended to add insulation to your windows and doors with insulation strips. You can also caulk around door and window frames as a cheaper alternative.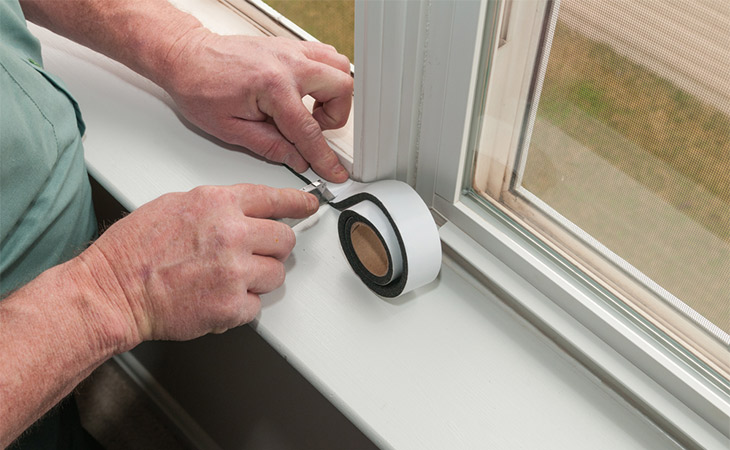 2. Change HVAC Filters
Your HVAC can run into major problems running efficiently if you don't change its filters at least once per month. You can also keep your air conditioning unit in good shape by cleaning it a couple of times per year. You can easily do this by brushing debris from the coils and rinsing with cleaning spray that's specifically made for a/c coils.
3. Check for Leaks
We know how much of a headache a broken toilet or faucet can be. To avoid surprises, we recommend checking for leaks around your tanks and faucets once per month. If you notice any moisture when doing these checks, then you can likely fix this with a few tools and an informative online video. However, if something seems difficult, we encourage you to call a plumber to help you out. Fortunately, if you catch the problem early, it will be less likely to turn into a major issue that's expensive to repair.
4. Check Your Foundation
Walk around your home and examine the foundation so you can identify any issues that may require attention from local concrete contractors. Large cracks that are wider than 1/4″ should be red flags, as these can signal that there are underlying issues with the structure as a whole.
5. Clean Your Gutters
Clean gutters allow water to be directed away from your home so it doesn't soak into the foundation and cause water damage to your property. If you have a ladder, you can clean out your gutters for free rather than paying someone a few hundred dollars to do it for you.
6. Check Washer and Dryer
Beyond cleaning the lint trap in your dryer, it's important to check the connection hoses for both of these appliances. If you see any rust or signs of leaks, then you should replace the supply lines as soon as possible. You can do this yourself or hire a professional if you don't feel confident taking it on.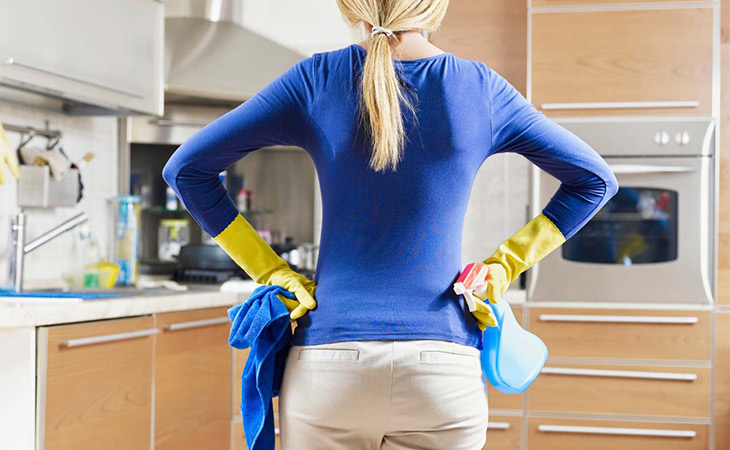 7. Clean the Fridge
You can avoid costly repairs to your fridge by cleaning the coils on the back of it every couple of months. We also recommend regularly wiping away any lint and dust that can attach to the bottom of the front of this unit. If you notice problems with cooling, try replacing the seal on the door to save money.
8. Check Your Roof
A few times per year, including after storms, you should check your roof to make sure it's in good condition. If you notice any areas that look like they are problems, then hire a roofer as soon as possible. Having problems fixed before they cause water damage will be much easier on your wallet than doing it after.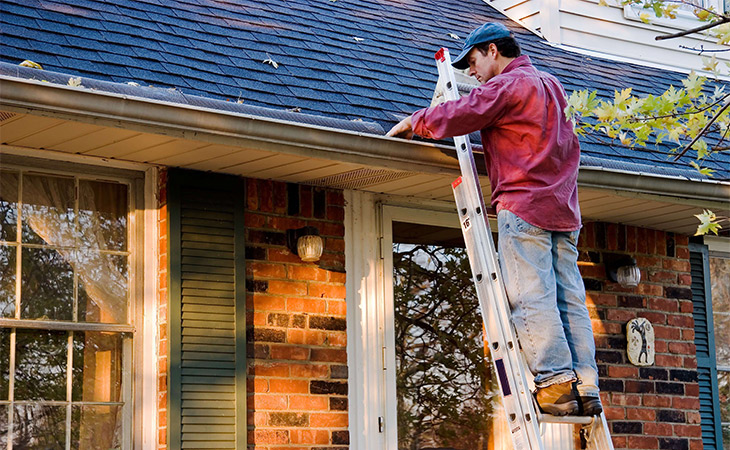 9. Insulate Your Water Heater
You can insulate your water heater and pipes with $20 and some elbow grease. By doing so, you'll help prevent the water heater from losing heat so you use less energy throughout the year. All you need to do this is a pre-cut insulation jacket made of fiberglass and hot water pipe insulators made of foam. Attach these and you'll be on your way to saving on your energy bills.
10. Clean Your Garbage Disposal
To avoid major problems with your garbage disposal, we recommend cleaning it once per month by tossing in a lemon, turning on the cold water, and turning it on. If you notice a bad smell, then try adding baking soda or borax while rinsing with hot water.
Save Money and Prevent Repairs
Maintaining your home doesn't have to be expensive if you're willing to put in the work. This can save you hundreds on the cost of hiring a professional as you learn more about your home and how it works. What's even better is that this can help minimize the chance of major issues in the future so you save money on repairs.