Choosing a country to live in can be quite tough. While some of us absolutely love the eastern culture of India or Chine, some people are more interested in settling down in the best country in the world they can find.
But what is the best country to live in?
To be quite honest with you, it's near impossible to pinpoint, because it's mainly based on personal preferences, rather than given criteria. Like, everyone prefers different things.
But, if you're choosing Europe, one country seems to stand out more than others. Whether it is because if its history, or its weirdly calm charm, Belgium is one of the best countries in the old continent to settle in and live your life there.
So let's go over eight things that make this small country such a lucrative place for people to settle in.
They have great music festivals.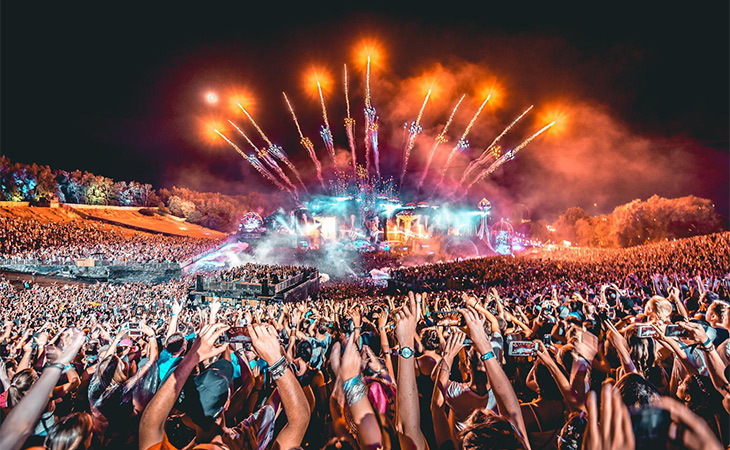 Image credits: Dave Anderson
But the United States also has pretty good music festivals.
They really do, but Belgium has at least one iconic festival each month. No, scratch that, you have at least three iconic festivals each quarter and more than a dozen to choose from.
The best thing is that there's something for everyone's music taste out there, so rest assured that there will be something for you too. From electronic dance music festivals, metal concerts, all the way to jazz soires.
But their beer is also a pretty huge plus.
Almost every country in the world has its own signature drink, but Belgians take this a step further with their brew.
Belgian lager is rated among the best in the whole world, having their beer production being among the most expensive in the world.
And what else would you expect from a country that has been making beer since the middle ages? You can choose from Abbey to lambic, cherry, and all other kinds of fruit beers, so it's unlikely that you'll get enough any time soon.
But their chocolate is something to admire as well.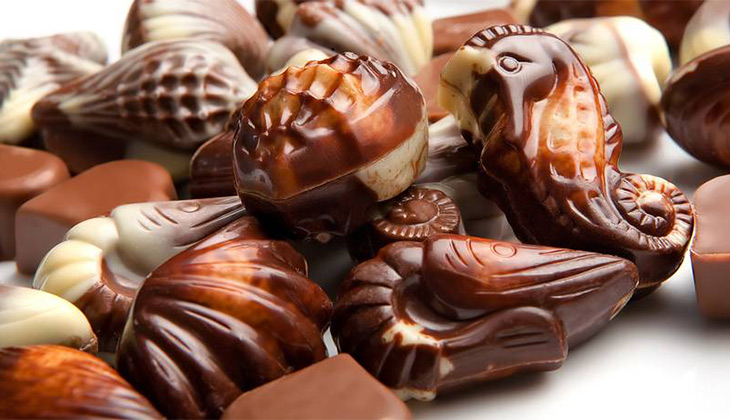 Okay, the Swiss definitely know their way around making great chocolate. But if there's someone who can rival them in any way, shape, or form, it's the Belgians.
Their production boast among the highest cocoa levels in chocolate in the world and even contains 100% pure cocoa butter.
Belgians are also the first in the world to develop the chocolate spread.
But what's the thing with peeing statues? There are so many!
Ok, ok, the Manneken Pis is definitely among the top ten most famous statues in the whole world. But the peeing boy is far from being the only peeing statue in Belgium.
In fact, Brussels has more than one peeing statue. Being the home of the peeing boy, the city is also quite famous for the peeing girl and Zinneke, the peeing dog.
There's something so charming about these.
Belgium also has some of the best historical festivals in the world.
This is a pretty exciting side of Belgium. There are a lot of different ancient historical festivals throughout the whole year.
You can witness everything from dragon fights in Mons, all the way to more than a thousand masked figures.
This is one of the best things when it comes to living in a country with a rich history, that you can see how their rituals and vast history still impacts their culture to this very day.
But let's not forget the fact that Belgium is also super fashionable.
Did you know that Antwerp is the fifth fashion capital of the world? Yup, in the top 10, just like New York, Tokyo, Paris, and even London.
The city of Antwerp is the home of one of the world's oldest fashion collages.
They are so forward-fashion thinking that the city has a whole museum to celebrate high fashion. And we all know that you must really appreciate fashion in order to understand high fashion. It's something like modern art.
But Belgium is also a place where they cherish quality jewelry.
Healthcare is among the best in the world.
While it's never part of the "fun" stuff that helps you decide whether a country is great or not, Belgium has one of the best healthcare systems in the whole world.
If you ever need to consult with a specialist, you aren't required to go through your GP, and you're more than welcome to try alternative healthcare methods like osteopathy and homeopathy as they're reimbursed by the state.
And the overall life quality is excellent.
There's something called the Brussels effect. While it can't be explained simply, it's what makes expats decide to settle down in the country and live their life there.
It's the overall feeling of living in Belgium. Everything is calm, and life seems to be moving a bit slower compared to other European countries.