The origin of T-shirts is traced back to more than a century ago when they were worn as undershirts. It was a staple clothing for young boys in the past. It has since retained its casual, comfortable, and rugged look. When worn correctly, it can be very stylish and suitable for several occasions. Although you may never wear a T-shirt for events like weddings, interviews or funerals, there are plenty of ways you can put on your favourite T-shirt. Today, T-shirts are an essential component in a man's wardrobe.
The Occasion
Before dressing up to go out, you ought to know what kind of an occasion you are attending. Some clothes are more appropriate for certain events than others. For example, it is inappropriate to wear a T-shirt to a formal function even during Fridays unless you work in a casual work setting. Put on your favourite to a casual hang out with your friends and family. If you are going to be active during the day, then a T-shirt is your best bet. This could be when you are attending a sports event or a music concert. No matter how confident or pleasant you look in a t-shirt, do not go against the recommended attire to a particular event. Please do not show up in a T-shirt to a wedding unless it is the required dress code. Dressing inappropriately to an event is disrespectful and leaves you looking out of place.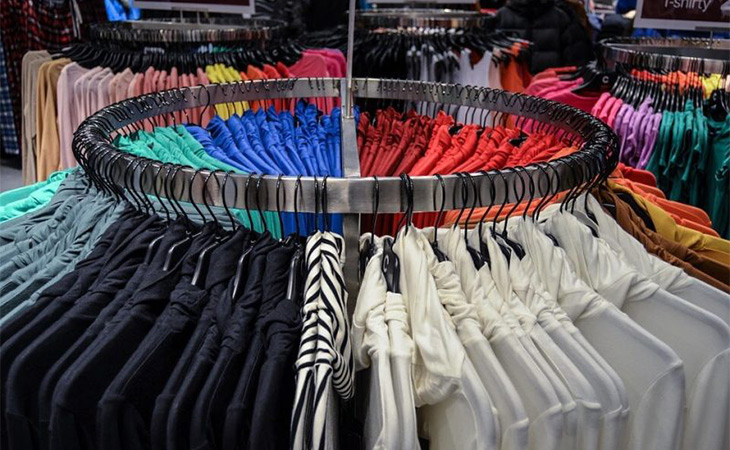 The Fitting
It is always advised to dress according to your body type. Looking good in a T-shirt is much dictated by your body; t-shirts do not look great on every kind of body size and shape. For large men, the T-shirt may not hide the additional weight; furthermore, it highlights the leanness of the upper part of the torso and arms for skinny guys. A T-shirt must conform to the shape of your body but still leave room for movement; a well-fitting T-shirt makes you look attractive and masculine. When checking the right size, find out whether or not the end of the shoulders match yours if the sleeves slightly hug and cover a third of your biceps. Make sure it also goes a few inches below your belt and subtly outlines your torso.
You want a T-shirt to highlight the best qualities of your body without overdoing it; a loose T-shirt hides the features while when it is too tight, it reveals too much. When you raise your hands, the gap around your neck should not be too big but also not too restrictive to movement. The T-shirt should also be long enough to be tucked in, but not bunch at the waist. The sleeves should not extend to the elbows. Also, if you are well built, you may want to fold them to show off your biceps slightly. The guidelines for wearing t-shirts are straightforward. You need to make sure it perfectly fits while allowing you to move freely; however, if you are participating in a sport, you may wear a tight t-shirt.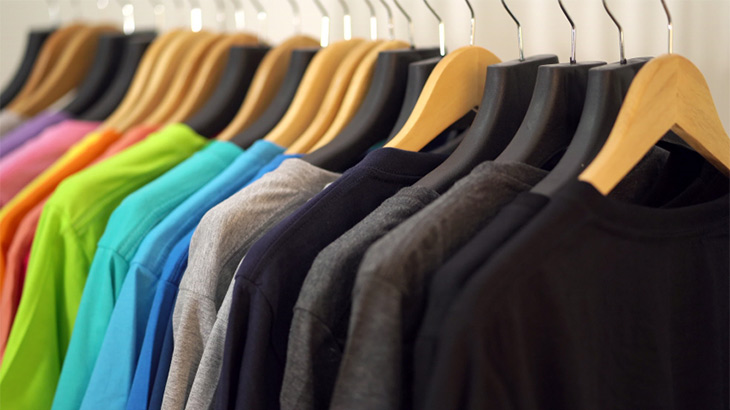 Style and Colours
T-shirts come in various styles and colours; make sure you at least own a few black, grey, white, and navy t-shirt. A white T-shirt is a must-have as it complements every skin tone; when washing it, make sure you do mix with colored clothes. Black is another popular and desirable color that goes well with every combination. If you want to enhance the shape of your body, a grey t-shirt is suitable; invest in various shades of grey but be vigilant when wearing them as they tend to show sweat marks. Navy ones are a better alternative for black during the day; they also create appealing tones when paired with jeans.
You may also experiment with other colours like red, purple, blue, green, and yellow, among others. Check online stores like Siksilk or visit retail stores near you for options. You could end up landing on colors that go well with your skin tone. T-shirts are either crew necks or V-necks; each of these options looks better in certain body types. V-necks look better in well-built men as it highlights their chest areas while crew-necks do not show too much of the chest, so they are ideal for slender men. V-necks offer balance and make narrow faces or short necks look longer.
If it's been a while since you visited the gym, then go for a crew Neck to avoid drawing much attention on your chest. T-shirts with pockets are only recommended if you are planning to grow your torso. Also, keep off from boat necks, scoop necks, and deep V necks. You do not have to put on a suit and tie to look elegant. A T-shirt can look stylish, sharp, and classy if you pay attention to details like the color, size, and style.