The key to having a popular profile on social media is having a high Instagram engagement rate. Everyone that is on the platform from giant corporations to influencers to marketers and all the way to casual posters aims to keep that rate consistently on the rise.
Whether you want to boost your business on Instagram or just grow a large following, you will need to increase user engagement. Here are 8 simple techniques that will make this job easy for you!
TALK TO PEOPLE IN YOUR NICHE
One of the easiest ways of boosting Instagram engagement is by talking to similar accounts in your industry and your niche. Look for profiles that are similar to yours and leave comments on their posts. Try to like their photos and react to their videos frequently. Their followers will notice your activity and will stop by on your page as well.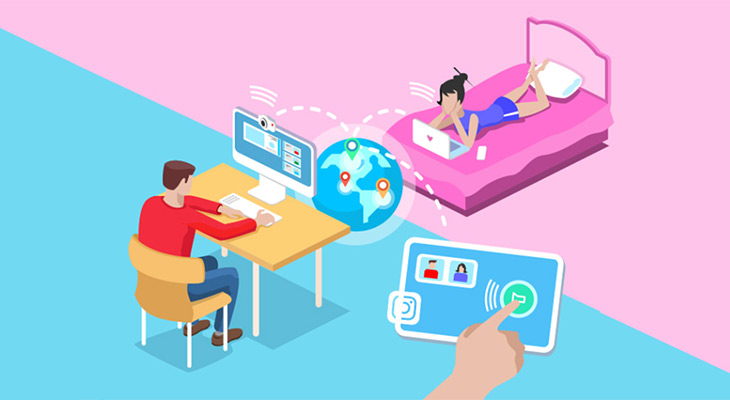 IG ENGAGEMENT STARTS BEFORE YOU POST
Contrary to a general misconception, Instagram engagement takes place more when you do not post. If you want to boost your engagement rate, you will need to start your activity with a few hours prior to posting and continue it for a few hours more after your content goes online. This technique will increase your visibility and attract more active users to engage with your posts as well.
GET CREATIVE WITH YOUR HASHTAGS
Instagram started the trend of using hashtags for everything you post on social media. In time, people kind of forgot about these useful tools, but they are still relevant to the platform's algorithm. Your best choice is to use long-tail hashtags as often as possible. This technique will help increase engagement with a niche of users that purposely look for specific products or services that you may have to offer.
DON'T FORGET ABOUT CAPTIONS!
As all social media marketers and experts like InstaGrowing would confirm, forgetting about captions reduces your Instagram engagement rate. Make sure that you always insert relevant captions on all photos and videos that you post on your profile.
SHOW THE HUMANE SIDE OF YOUR BUSINESS
A great way of raising your engagement rate on Instagram is by posting pictures of people using your products and services. Additionally, you can even upload images of you and your working staff as well as the production process that goes behind the scenes. This technique will boost user engagement and the loyalty of your followers.
NEVER MISS A CHANCE TO ENGAGE IN A CONVERSATION
One of the reasons why many profiles fail to enhance their engagement rate is that they do not reply to comments on their posts. You need to use every chance to engage in a conversation, especially if you decided to pay IGTV likes and people are looking forward to your reactions. Keep your followers close by always engaging in any form of communication.
USE INSTAGRAM ANALYTICS TOOLS
Make good use of the analytics tools that Instagram has on disposal. They can tell you when your followers are online and which type of content they prefer best. This way, you can tweak your posting schedule and the nature of your content to increase the engagement rate in the long run.
POST MORE INSTA STORIES
Instagram Stories are gaining more and more admirers. If you want to boost your engagement on social media, you will need to post to your daily Stories as often as possible. Use this feature to direct more traffic to your blog or to lure in users in fun polls and contests.