Even though there are several social media platforms today, the one that continually stands out as the most professional and efficient for any marketing endeavours remains Instagram. This platform is an ally for any brand that wants to become an authority in its niche. And the visual factor plays a significant role in how a brand is perceived on Instagram. Still, many companies use Instagram as part of their marketing strategy, but not all know there are some regulations they need to comply with. So, to help you manage your business account securely, you should take into account several highly-helpful insights on how to be legally responsible for your Instagram content.
Data protection on Instagram
Every business that has an account on Instagram and uses it for promotion or communication must comply with the data protection and advertising regulations. And this is a necessary approach, especially if your business comes from an industry governed by the Securities Exchange Commission. Not complying with those restrictions, can lead to severe lawsuits and fines. Keep in mind that such regulations are quite restrictive on Instagram, as this platform is all about photo sharing and visual content property. As such, each brand with a business account on Instagram must make sure they have the legal right to use every visual content shared.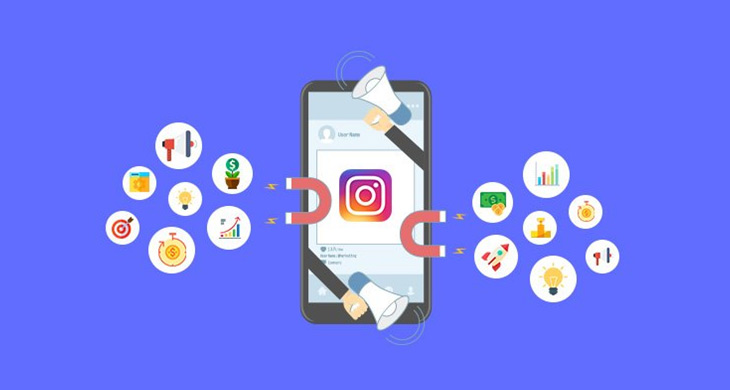 Reputational liabilities
This refers to your terms and conditions for every social media platform you use for your brand. As such, you should transparently inform your followers about your social media policies and how you use their data from let's say a contest.
Always manage and track your content
To avoid a lot of legal hassle, you should still be aware of the comments and content shared on your Instagram account. In the case of a business being legally investigated, the social media account can be used as legal proof of malpractice. As such, each team member of your business should comply with specific rules when using your company's social media accounts. Moreover, the content you share should not be offensive or subject to severe controversies.
Indeed, Instagram is a great place to find a fellow brand with which you can establish a marketing partnership. Still, to use the platform safely, you should always know the terms and conditions of the Instagram business account. And at the same time, you should create an internal policy for your company concerning how your employees should manage such accounts.
Moreover, if you want to reach top results in the shortest possible time, you can always make effective usage of SocialBoss, the main goal of which is to provide you with the needed number of Instagram followers, helping to improve your Instagram presence in the shortest possible time. Such services will make the account look naturally attractive, expanding your target audience and motivating your followers to be more active.
Thus, thoughtfully accompanying this information, every Instagram user can become a real influence, making his or her business more visible for a wide audience. Knowing the main principles of Instagram regulations and ways to cope with them, makes any Instagram experience and business promotion easier.