When it comes to redecorating the home, one of the most popular options in recent years for making a really dramatic difference without the need for any major structural changes has been installing laminate wood flooring. This type of flooring has many benefits as is far more cost effective than solid wood.
In this article, we will be discussing some of these top reasons to consider laminate flooring for your home.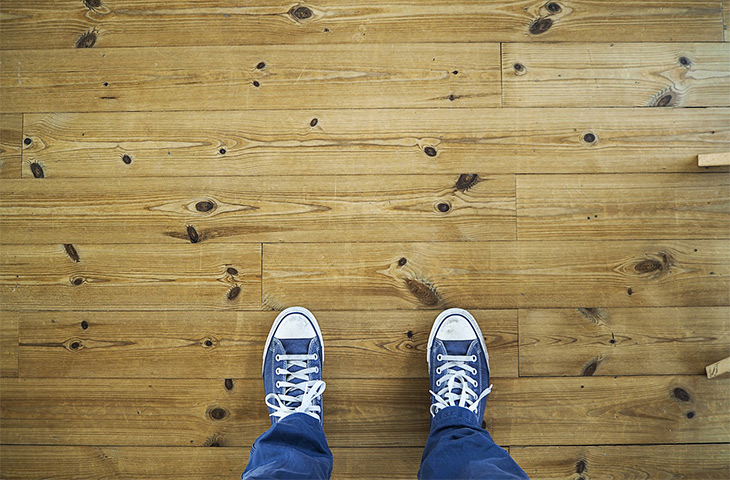 Water-Resistant
As with any form of laminate floor, one of the main benefits over carpet is that this kind of flooring is water-resistant. This means that it is not only suitable for living rooms and dining rooms, but can also be an practical an stylish option for bathrooms and kitchens. In your bathroom in particular, the floor will get wet easily and if the water gets through to the floorboards then, it can easily cause a lot of damage.
Hardwearing
One of the other reasons to purchase laminate flooring for your home is because it is extremely hardwearing. This means that it is harder to damage and won't need to be replaced as often as other kinds of flooring that you can choose from. This is ideal if you have children or pets because it will last longer and won't be scratched as easily. It also helps hugely offset any greater upfront costs when compared with carpet or other cheaper types of flooring that you might well be considering as an alternative.
Easy to Clean
The next reason why you should purchase laminate flooring for your home is that it is very easy to clean and just as easy to keep clean. If you have laminate flooring, you will be able to dry up spillages easily. If something spills and your mange to soak it up off the floor quickly then, you can reduce the chance of stains and keep your floorboards protected.
Many Options to Choose From
Another one of the reasons why you should purchase laminate flooring for your home is that there are plenty of different options for you to choose from. For example, you can choose from plenty of different colours and designs that look like wood, tile and more. Since there are so many options available for you to choose from it means you will be able to find the right kind of laminate flooring for your home that will match the theme and decorating ideas that you want to go for.
Make Sure You Keep This Information in Mind
There are many different things that you will need to take into consideration when you are decorating your home and laminate flooring should be one of those. If you are planning on decorating your home and you are looking for the right flooring then make sure to consider everything that we have discussed here in this article. This should help you to make the right decision on your flooring needs.