This 13-year-old boy from Texas was ordered by court to remove this video clip from YouTube that exposes the sexual and physical abuse that he and his brother endured while in CPS (Child Protective Services) foster care. In this video you can see him telling his family's shocking story by holding homemade signs on injustice that led to him being abuse while CPS did nothing.
This is the court order for removal of the video.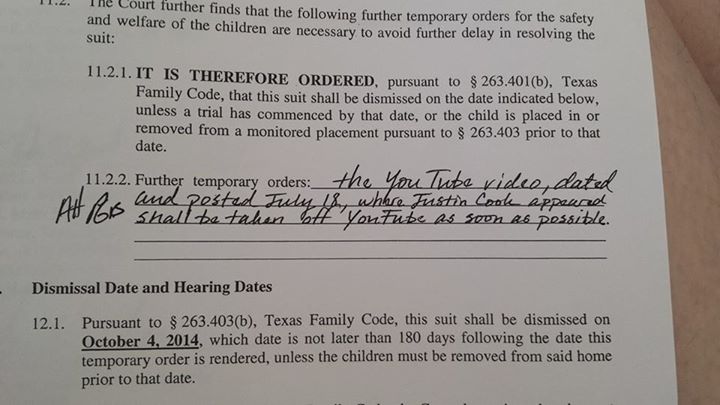 Image credits: Facebook
Here is the video that exposes abuse in foster care system.
Credit: Amy walker
This 13-year-old Texas boy wants a voice. Where's our Justice? Where's CPS accountability? Does he mean nothing?
SHARE this shocking video with others by clicking the blue button below.