Shopping for everyday expenses is one of those must-do parts of life. But wouldn't it be nice to be rewarded for the hundreds of dollars you spend each month on gas, groceries, and personal care items? If you know the right ways to go about it, you can get free stuff just for buying the things you need.
There are all sorts of websites and apps that reward users with cash and legitimate free gift cards. Here are four ways you'll want to know about so that you can start cashing in on free stuff with your everyday expenses.
1. Use Ibotta
Grocery shopping is expensive, especially if you're shopping for a family. But using the Ibotta app, you can save money each time you step foot in the grocery store. Unlike traditional coupons, Ibotta offers cash back rebates on general items. For example, you may log in one day and find offers for cash back on shredded cheese, milk, and pasta. These general rebates allow you to buy any brand (including store brands!) while still saving money.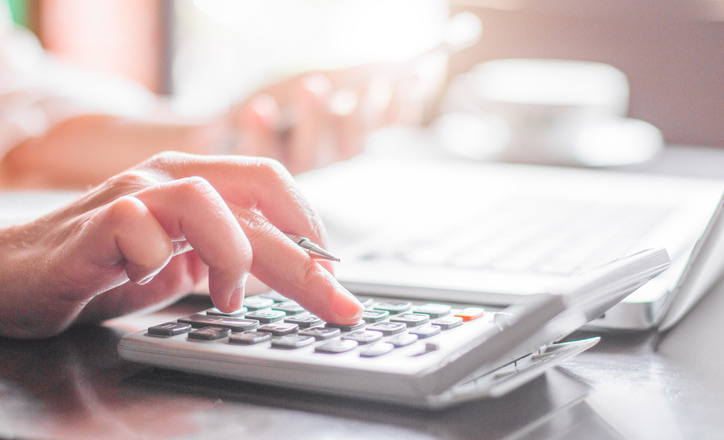 To use Ibotta, you'll need to select the rebates you want to use. To activate the cashback offer, you'll have to first watch a short video advertisement. To earn credit for your purchases, be sure to hold onto your receipts. Ibotta requires users to take a picture of their receipt and upload it to the app.
Using your cashback rewards, you can choose to be paid in cash or you can use your earnings for gift cards to several stores such as Whole Foods and World Market.
2. Download & Install Honey
If you're a thrifty shopper who enjoys knowing that your hard-earned money is going as far as possible, you likely spend a lot of timing searching for coupons and discount codes before making a purchase. What if you could speed up the search process by not having to search at all?
Honey is a browser extension that does all of the searching for you. Gone are the days of finding expired or non-functional coupon codes. By using Honey each time you shop, the extension works in the background to find relevant coupons for the retailer that you're purchasing from.
Honey also helps to save Amazon shoppers money. When you shop on Amazon Honey compares prices from third-party sellers.
Another perk of using Honey is the Honey Gold program. Not only can you shop knowing you're saving money with coupons, you can also earn rewards each time you make a purchase. Honey Gold offers 0% to 100% cash back on all purchases, though the cashback amount is kept hidden until after your purchase.
Using the rewards from Honey Gold, you can earn cash or you can take your earnings and redeem them for gift cards.
3. Shop Using Ebates
Making expensive purchases can leave you and your bank account feeling deflated. But by shopping through Ebates, you can earn cash back on all of your purchases. Ebates offers cash back for thousands of different retailers including:
Macy's
Walmart
Kohl's
Amazon
Pier 1
Zulily
Forever 21
For those large everyday expenses, you can find solace in the fact that the more you spend, the more you save. Cashback offers range from 2% to 40%. On average you can expect to earn 5%-8% cash back.
Purchasing through Ebates is as easy as logging into the website and clicking the retailer you want to shop at. Add items to your cart, complete your purchase, and soon enough your cashback will be credited to your account in a few days. As a first time Ebates user, as soon as you make your first purchase using the website or app, you'll be eligible for a $10 gift card.
4. Fill Up & Earn with GetUpside
GetUpside is a relatively new app that offers unbeatable deals on not only gas but groceries and restaurants as well. App users can save up to 25¢/gallon, up to 15% at grocery stores, and up to 35% at restaurants. GetUpside is expanding, but currently the app is only available if you live in these states:
New York
Washington DC
Maryland
Virginia
Delaware
North Carolina
South Carolina
Florida
Texas
For each eligible purchase that you make, your account will be credited with cashback. The only requirement is that you must take a picture of your receipt and upload it to the GetUpside app. Once your proof of purchase is reviewed and approved, your cashback will be awarded.
There's no limit on how much cashback you can earn, plus you can earn when using loyalty programs, coupons, and discounts. As you earn cashback you can cash out whenever. You can choose to receive payment via check, PayPal, or an eGift card.
Conclusion
Life is expensive, but at least there are websites and apps out there that will reward you for your purchases. No matter if you're shopping for groceries or making an online purchase, make sure that you're earning the rewards you deserve.