Planning your next Australian road trip? Here are the places to stop and things to do when you're on your next adventure on a drive to Melbourne to Adelaide. At around 750kms you can knock it over in 2 days or so, but take your time, there's a beautiful scenic route you can enjoy and plenty of places to stay.
Leaving from Melbourne, you may be keen to get a good chunk of driving in, but…. hot springs and gourmet food await in Daylesford. 90 minute drive north of Melbourne this gorgeous spa town also has a rich cultural scene. Remember some DIY containers to stock up on the mineral-rich water available from many of the taps around town.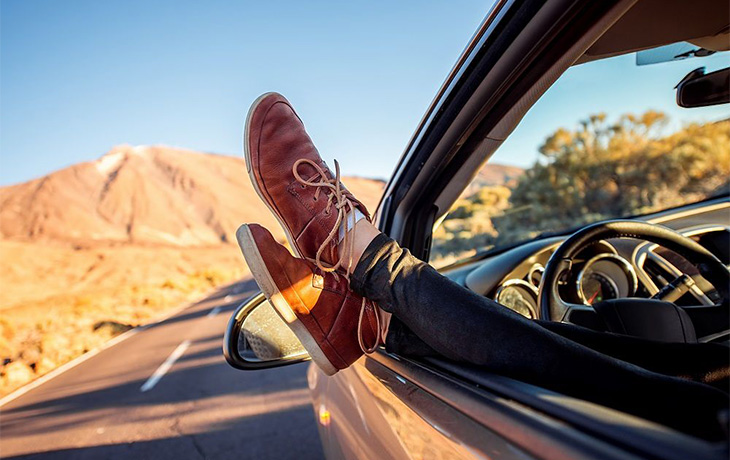 Your next stop might be Geelong, about 1.5 hours drive from Daylesford. As Victoria's second-largest city, in Geelong you can take the time to stock up on essentials, then head to the waterfront. Amongst cheaper takeaways and high-end seafood eateries, there is a heritage carousel, the Eastern Beach pool and ocean swim area, playground and plenty of greenery. Continue on another 30mins to the beach town of Torquay. Plenty of options for camping and rentals, as well as a smaller, beachy town atmosphere, but with plenty of amenities and surfwear shopping outlets.
Next, it's on to Lorne, and it's a stunning drive from Torquay. Once there, you have your choice of numerous world-famous surf beaches like Bells Beach, or head off on a walk to the beautiful Erskine Falls with several trails to suit all abilities.
Port Campbell is your next major stop, which is where you can base yourself to view the famous 12 Apostles. The wild ocean has claimed a few of these limestone rock formations, but the beauty of this scenery along the Great Ocean Road is that they are equally breathtaking in different weather – so never fear if it's misty and overcast.
Continuing along the coast, you may want to stretch your legs in Portland, or complete a long hike along the Great South West Walk. Otherwise, it's across the state border and on to Mount Gambier. The city of many lakes awaits you here as it is located around an inactive volcano. The most well-known Crater Lake is the Blue Lake and the Umpherston Sinkhole is a stunning sunken garden to visit.
50 minutes north of Mt Gambier is Coonawarra and we have two words for you: wine region. So make a stop to stock up on the world-renowned Cabernet Sauvignon.
After some very small, but charming agricultural towns like Keith and Yumali, the next main stop is Murray Bridge. Aside from water activities such as picturesque paddle steamers, fishing and variety of water sports, there is a newly opened, free-range Monarto Zoological Park to explore.
Then it's onto Adelaide – it might be the 'city of churches.' But these days there's also a bustling cultural scene, many dining options, gardens and a pretty nifty wine museum to round off a long journey.