Much of the discussion about improving shipping these days usually focuses on last-mile delivery. And for a good reason; last-mile delivery, though the shortest part of any shipping leg, is also the most costly.
According to Business Insider, last-mile delivery makes up 53 percent of overall delivery costs. But what's less talked about is how to streamline the longer legs of shipping, which account for a substantial 37 percent of delivery costs.
Below, we'll look at three startups that are improving the shipping process through autonomous trucks and fleet management tools.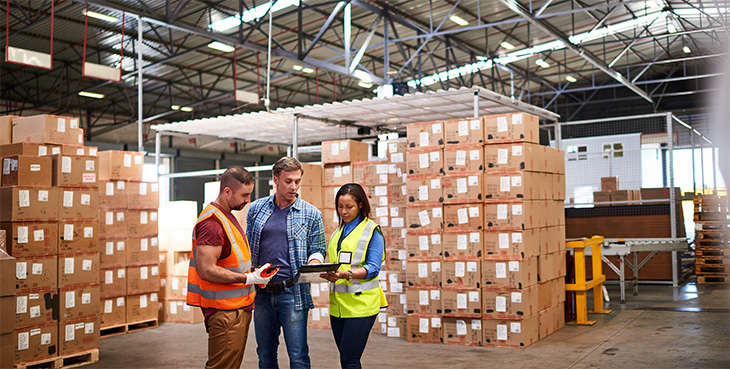 Cargomatic
Whether you're a shipper or carrier, finding the other side of the equation takes time. Cargomatic, which currently operates in Los Angeles, San Francisco, Chicago and New York, connects shippers with licensed carriers. Like a store builder simplifies the process of how to set up an e-commerce site, Cargomatic achieves what can take an entire office of people on phones to accomplish through a simple web or app interface.
Sellers can track shipments in real-time. Carriers can grow their businesses without putting in extra hours on the phone. Cargomatic's time-saving platform bolsters margins for all parties. The company raised $12 million in February 2018, joining existing players Transfix and Convoy in the race to bring streamlined transparency and cost-savings to the truck brokerage industry.
Kodiak Robotics
Of the $1.14 billion worth of freight moved in North America in 2017, trucks moved 63 percent of goods. As vital as trucks are to our current distribution economy, human drivers are inceasingly being seen as an unnecessary cog. Kodiak Robotics, fresh off a $40 million Series A round in early August, is working on an autonomous driving technology for long-haul trucks. Kodiak joins Peloton Technology, Embark Trucks and Starsky Roboticsin this endeavor. While consumers are excited about the prospects of self-driving Ubers and Lyfts, autonomous trucking stands to be a real game-changer.
Freightos
Even with the current rocky landscape of international trade relations, the future of trade is clearly global. But unlike domestic truck logistics, which can still move relatively quickly despite the outdated model of brokerages; international large-scale shipping can be complicated. Raising over $50 million in March 2017, Freightos delivers automated pricing and routing for carriers, shippers and freight forwards through a SaaS platform. With instant freight quotes, freight rate management and routing optimization, Freightos eliminates various burdens in international shipping.
Other burgeoning startups in the digital freight space include Asia-based CogoPort, which focus on making ocean and airline freight more transparent, and iContainers, a platform for companies to browse different carries, shipping rates and scheduling times to save on shipping margins.
These three startups and their peers stand to improve the shipping process through streamlined broker services, autonomous driving and digital freight forwarding. While these technologies will undoubtedly lead to a loss of jobs, it'll also save businesses considerable money on their bottom line and facilitate the next era of global shipping. Even consumers stand to see cost savings from the proliferation of these businesses since deep down all we really want are faster shipping at reduced costs.