According to health industry experts, hundreds of billions of dollars spent every year are attributed to healthcare spending waste. That waste can be traced to unnecessary services, inefficient service delivery, administrative costs, overpricing, and treatment for preventable conditions. Some hospitals have moved to farm out services by using companies such as a medical billing outsourcing company to help curb administrative costs, but there are additional moves across the US to tackle the problem of ballooning healthcare costs.
Hospital Budgeting
One approach already in place in Maryland and now being tried in Pennsylvania is what's called all-payer global hospital budgeting. In short, the state works with public and private insurance providers to set service rates across all hospitals statewide. Also, Maryland is working with 10 rural hospitals to guarantee them a certain amount of revenue, which also keeps the doors open in rural areas and allows for treatment before a health condition becomes life-threatening. In a fee for service model, many rural hospitals have trouble generating enough money to stay open. Maryland's solution has met with enough success that Pennsylvania is using it as a model, and other states are also watching.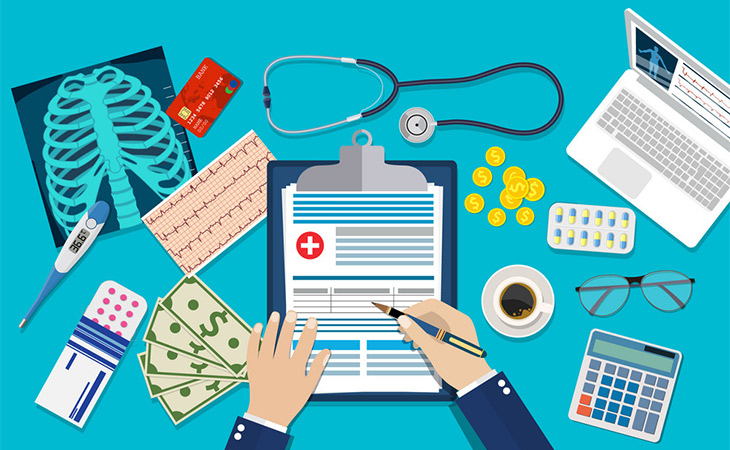 Hospitalists
Some hospitals have gone to doctors known as "hospitalists." These physicians usually are internists who specialize specifically in treating the hospitalized patient. While this might mean a patient will not see their primary care physicians, it increases the coordination, quality, and efficiency of the services provided because a patient has one doctor overseeing their in-hospital care.
Bundled Payments
Another alternative to the fee for service model is what's known as bundled payments. Payers reimburse hospitals in one lump sum for all the services provided to a patient being treated for a specific condition. This eliminates multiple bills from surgeons, anesthesiologists, etc. Providers who exceed reimbursement lose money. By the same token, if the care actually costs less than the reimbursement, the provider keeps the money. The idea is to encourage standardized, efficient care.
Preventive Care
One of the contributors to healthcare spending waste is tied to preventive care. Some hospitals now are working with local and state authorities to open primary, express, and urgent care facilities that can take care of non-emergency situations without the added expense of that patient going through a regular hospital emergency room. New York City just recently opened three ExpressCare Clinics with the goal of reducing the pressure on emergency rooms in its public hospitals. These clinics are designed to provide care to walk-in patients who need service for non-life-threatening conditions. This might be for colds and flu or other ailments that a primary care physician could handle. The clinics are open during hours that are usually the busiest for emergency rooms, although they are not available 24/7.
Solutions to rising healthcare costs tend to focus on a few key areas: prevention, efficiency, and quality. What all health experts agree on is that any solutions to rising healthcare costs must include equal access to treatment and same treatment for all patients no matter who is footing the bill.