Despite its low incidence, the Klatskin tumor is a rather difficult tumor to treat. This is why it is so important to pay attention to regular medical check-ups. Early diagnosis making is the key to successful cancer treatment. Unfortunately, not all countries can offer modern options for diagnosing the pathology and its treatment.
If you are diagnosed with a Klatskin tumor, there is no reason to worry. With modern treatments, doctors can help even at the advanced stages. The most effective Klatskin tumor treatment options can be found in Germany, Switzerland and South Korea. The huge variety of modern hospitals will allow you to choose the most suitable one for you.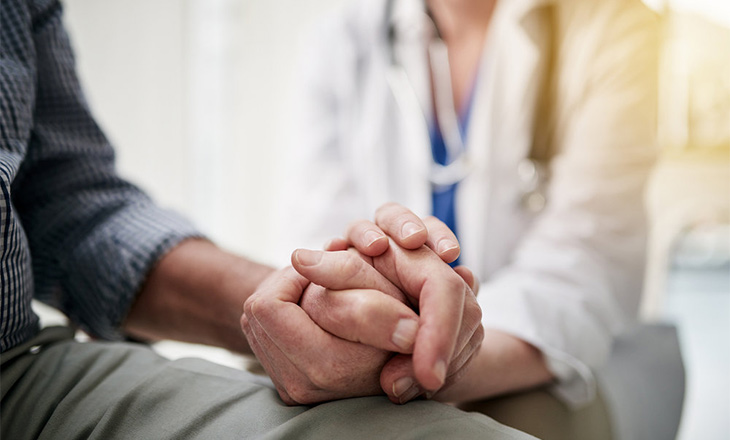 Treatment options
A malignant growth that occurs in the bile duct is called a Klatskin tumor. Despite its slow growth, this tumor is quite dangerous. As it grows, it causes complications, such as mechanical jaundice, acute cholangitis, liver abscesses, and more. That is why this disease should be treated by qualified doctors.
At the early stages, bile duct cancer is treated with surgery. Considering the specific anatomical structure of the bile ducts, such surgery is rather complicated and can be performed only by experienced doctors.
In the modern foreign hospitals the da Vinci robotic surgery system may be used for this task. The main advantage of robotic surgery is its high precision and minimal risk of complications.
Treatment for advanced stages of the Klatskin Tumor
If patients are seeking treatment at the advanced cancer stages, the main goal of doctors is to manage complications. As a rule, the main complication in patients with Klatskin tumors is jaundice and pain syndrome.
To solve this problem, doctors introduce a special stent into the bile duct using minimally invasive surgery techniques. This allows eliminating most of the complications caused by compression of the bile duct.
Besides, chemotherapy methods and chemoembolization are the most common methods used for fighting advanced forms of Klatskin tumor. Chemoembolization is a safe and effective method for patients with advanced stages of Klatskin tumors. It stops the growth of the tumor, as well as gives the patient a couple of additional years of life.
Advantages of foreign hospitals
An important advantage of treatment abroad is the availability of innovative Klatskin tumor treatment options. Their main advantages are minimal invasiveness, better tolerability, higher efficacy and safety.
Examination of cancer patients abroad is carried out using the most innovative equipment. Here physicians apply CT, MRI, ultrasound examination, PET, functional and endoscopic examinations. The latest laboratory tests, including genetic tests, are also used.
Each patient is treated on an individual basis, which includes examinations, treatment regimen, and rehabilitation. If the therapeutic tactic is not effective, the doctor may suggest other methods of treatment.
Treatment abroad during SARS-CoV-2 pandemic
Many countries have closed their borders to foreign patients because of the large number of COVID cases, in order to prevent the virus from further spreading. This precaution has created many problems for patients who were planning treatment abroad. Thus, the chances of self-organization of treatment abroad are practically zero now.
All you need to do to undergo treatment in leading foreign hospitals is to contact the medical tourism operator Booking Health. With its help you will get all the necessary information about treatment during the lockdown, as well as help in organizing treatment abroad during the pandemic.
Comfortable treatment abroad
If you want to undergo treatment in the best hospitals abroad, but do not know how to organize it yourself, the best choice for you is the medical tourism operator Booking Health. Patients from over 70 countries have already entrusted their treatment to Booking Health.
A team of professionals will do everything necessary to ensure that your treatment abroad goes smoothly. Booking Health works with hospitals directly, so there will be no surcharges and additional fees for international patients. So with Booking Health you can save not only your time and energy, but also your money.