The debate goes on and on whether iPhones or Android phones are better. Each release from these giants is like an exploding volcano that spews an overwhelming amount of debate.
The new iPhones may not be delivering all the shebang that Apple has been known for, they still managed hit the right notes for many buyers. We are still offered with the awesome iPhone 8 and iPhone 8 Plus that boasts wireless charging and updated cameras that are arguably still better and the OLED-capable iPhone X with Face ID that adds reasons why the iPhone is better than Android for its loyal users and growing fanbase.
iPhone competition includes the new Samsung Galaxy S9 and S9+ Samsung, S8 and S8+, and other phones that deliver a run for the money for Apple. This list will show you reasons why Apple provides a better experience than Androids.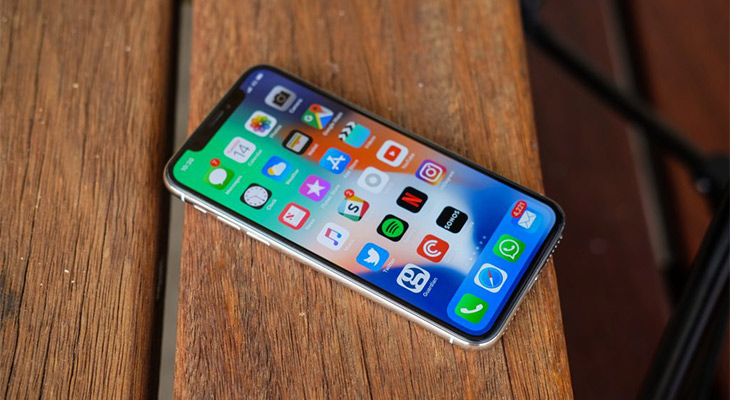 iPhone Apps are Better-Looking and Come First.
Many apps that arrive come to both platforms, but a lot of apps and games still come to the iPhone first. We see more games and apps come to Android and iPhone, but it's still true that we see more iPhone only apps than Android exclusives.
Quick iPhone Updates.
This has been known for years now, but iPhone users get quick and regular iOS updates for the iPhone regardless of their carriers. Apple still provides iPhone updates for devices that are more than three-year-old. For one, Apple still offers support for iPhone 4s.
More than the added update support, Apple also doesn't let carriers hold updates. Major updates are also faster on iOS and it is applied on all carriers – that can't be said about Android, whose updates are carrier-dependent.
Integrates With All Your Devices.
If you have an iPad and Mac along with your iPhone, you can easily integrate everything through the apps that come with your device. Syncing photos and documents, for instance, is a breeze. You can answer a phone call on your Mac or iPad and even send text messages from your other devices.
The link between these devices is something that Android hasn't matched yet without the use of multiple third-party applications and services to come up with a similar feature. Every time we use Android, you'll start missing how well the iPhone interacts with the iPad or MacBook and simplifies tasks you perform multiple times regularly.
No Carrier Installed Apps.
Unlike Android phones, you'll find no unnecessary carrier apps installed on the iPhone after you buy it. Often, Android phones come with a dozen apps that you will never use.
Of course, Apple isn't perfect when it comes to pre-installed apps, like the Apple News and Apple Watch app, but the iPhone out of the box is more of a blank slate. iOS 10, for instance, allows you to remove the user data portion or hide Apple apps.
Better Resale Value.
The iPhone innately has more value Android phones. Selling a one-year-old or two-year-old Android smartphone, even if it's a flagship device, will typically yield a lower price. Selling an older iPhone is usually easier and it's easy to find offers of almost double the value of an Android phone although they came out at the same time.
Convinced yet? Why not give Apple a try, especially if you're a longstanding Android user? You might just like it. Since you're online, visit online shops to know more about Apple brands or go buy iPhones online from Harvey Norman if you're keen on getting one. With better build quality plus a higher demand, the iPhone offers a better choice and value over time.