HTML can be used to make simple, beautiful emails to your audiences. You have three options, and each of them serves a different purpose.
Send a one-time full HTML email
Slightly format your email with HTML blocks.
Make a custom template that's designed with your company's branding so you can continuously use it.
Use HTML if you want to:
Make a one-off email created in HTML
Send a visually-appealing, rich marketing campaign
Create a custom content layout.
And on this guide, we'll help you utilize an HTML email editor so you can have a great campaign that reaches your audience. So let's begin!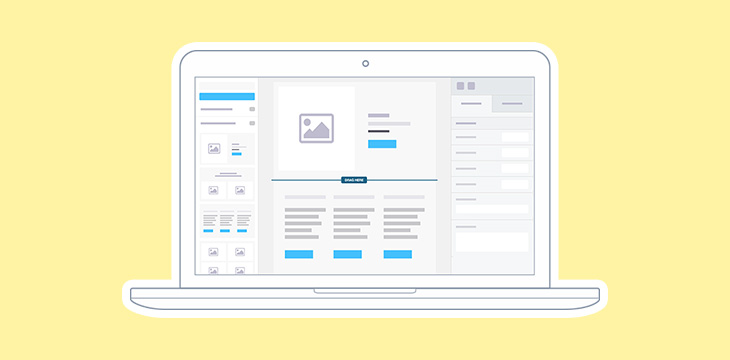 Should I Use Templates?
You should use templates because they have a modular approach to email design and has a reusable framework for a better workflow. It improves the consistency and quality of campaigns while saving time to focus on marketing strategies and the interaction with your customers.
Starting Your Campaign
Before getting into code and design, think about what you're going to accomplish with the emails you're planning to send.
Set a Goal
Every successful email campaign requires a goal. Whether that goal is to get referrals, sign-ups, purchases, etc. it has to be specific so that it can run successfully. Here are some questions you need to ask:
Do you have a targeted email list?
Is the message appropriate to your audience?
Is the email list segmented?
Having a template gives you the ability to reuse component and make the process more efficient, allowing you to create more emails, faster. A template should use self-contained pieces, which consist of:
Layouts – rows and columns of multiple content areas
Components – pieces like titles and buttons can be used anywhere
Styles – variations of content areas to look a certain way
Modules – stackable sections going from header to footer.
Keep this approach in your mind and bring the concept to your team as you build and design your templates. Having a foundation allows for everyone to organize what they're doing and speak the same languages throughout the email's workflow.
Email Design Tips
Design your campaign for easy reading. You can make it scramble by breaking it apart with images, headlines, buttons, and bullet points or you may use free email templates.
Make it mobile friendly: About 40% of the email opens are caught on mobile devices. Optimize your site to fit multiple screen sizes so your readers will convert.
Function over form: A good mix of visuals help your reader and reduces their anxiety when viewing your page.
Have a concise message: Reduce the email length until it can't be simplified any more. Some of the best emails have one simple message.
Alleviate the paradox of choice: When people have too many options, they struggle with making a decision end up not making the right choice.
Conclusion
When using an HTML email editor, you'll find it easier to complete your campaigns. By doing so, you'll have better responses from your readers that are interested in buying your services or products. So tailor your email towards them to ensure that you get the best impact. Your customers will thank you in the long run!
Do you have any suggestions about starting a successful email campaign?
Tell us in the comments below.