Cannabidiol (CBD) has grown massively in popularity over the past few years, with many people using it to treat a wide range of medical ailments.
Research has shown that CBD can help people who depression, anxiety, Alzheimer's disease, multiple sclerosis, chronic pain and more.
Although part of the marijuana family, CBD contains no psychoactive properties so doesn't give you the 'high' normally associated with cannabis use.
CBD is available in several different forms including oils and tinctures, creams, lotions, capsules, gummy bears and vaping.
As with many things that find their way into public consciousness, CBD has quickly met with approval in celebrity circles. Read on as look at the top celebrities who are embracing the CBD boom.
Canadian movie duo aiming to profit from CBD
Canadian actor and comedian Seth Rogen has long been an advocate of the use marijuana as a treatment for numerous medical conditions.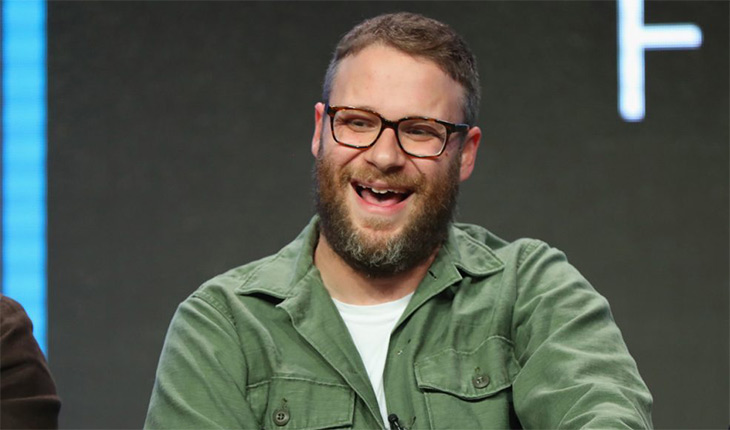 He took things a step further earlier this year by launching Houseplant, a recreational cannabis company working collaboratively with Ontario-based grower Canopy Growth.
Long-time associate and fellow Vancouver native, Evan Goldberg, has joined Rogan on the project which will have a strong focus on CBD's benefits as a dementia treatment.
"Houseplant is a passion we've brought to life through drive and dedication," Rogen said in the press release. "Every decision we've made for the business reflects the years of education, first-hand experience and respect we have for cannabis."
"We are so proud to be launching in Canada, our home," Goldberg added. "After spending five years diligently preparing for the launch of this company, we're excited to be able to share our passion for cannabis with Canadians in this way."
Rogen and Goldberg have already made millions from the movie industry and it would certainly be no surprise to see them repeat the trick with their CBD business.
CBD aids chat show legend's MS fight
Former American TV star, Montel Williams, has been an outspoken campaigner for veterans and patients to be prescribed with medical marijuana.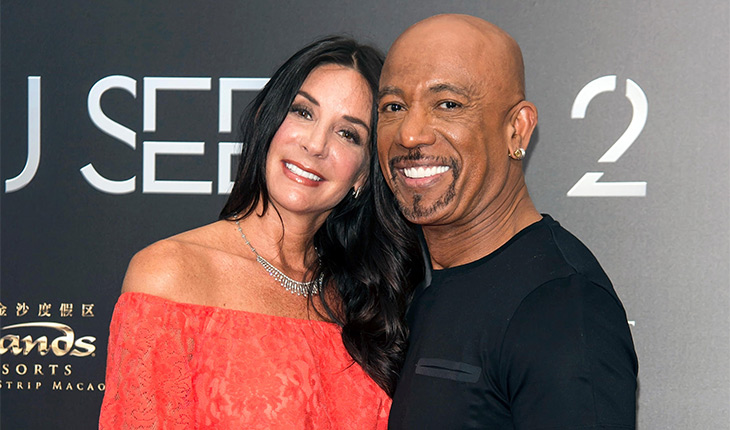 Williams was diagnosed with multiple sclerosis in 1999 and tried numerous other treatments before a medical professional advised him to try marijuana.
"A credible doctor told me not to stick a needle in myself every day, not to take four pills a day, but to try cannabis," he said.
"It took about two and a half months to switch over, and I've had cannabis in my system every day since – except for about 40 when I was traveling in a country that strictly prohibits cannabis."
Considering CBD oil is a legal and market-tested alternative to regular cannabis, Williams has since teamed up with CBD oil producer Cura Cannabis to market his own brand of hemp-derived products.
Cameron Forni, Cura's president and co-founder, said: "When we first began talking to Montel and his team at Lenitiv, we were drawn to their people-focused vision.
"It's also an opportunity for us to support and participate in Montel's advocacy for common sense cannabis reform, and we're thrilled to welcome Montel and the team at Lenitiv to our family."
Grammy-winning artist joins CBD revolution
Singer-songwriter Melissa Etheridge's breast cancer diagnosis in 2004 led to her discovering the therapeutic power of marijuana.
After the removal of a lump in her left breast, Etheridge was told that the cancer had spread to the sentinel node which required further surgery. The subsequent treatments proved difficult to handle.
"They gave me, like, super-duper-duper chemo, which was really, really horrible – especially in your gastrointestinal system," she said.
"So immediately, as soon as I took the first chemo, and you start feeling it by the end of the night, I smoked. And you get instant relief from nausea, and you have an appetite."
Inspired by her recovery from cancer she has since gone on to own her own cannabis business, Etheridge Farms, based in California's Santa Cruz Mountains.
"I wanted to be in the front of this because I feel that there's not a representation for middle-aged women in the cannabis industry," she added.
"It's pesticide-free. It's the quality, and it's measured out. You're gonna be able to understand what the dosage is. That's the product I want to present."
Hanks tackles anxiety with CBD
Top Hollywood actor Tom Hanks teamed up with researchers at Cornell University to investigate the benefits of CBD in people with stress-related illnesses and diabetes.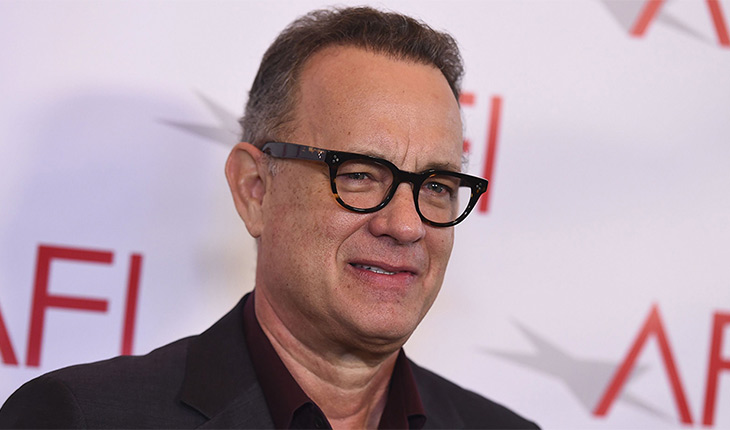 Hanks first revealed on The David Letterman Show back in 2013 that he had been diagnosed with type II diabetes having previously lived an unhealthy lifestyle.
He initially used CBD to help soothe anxiety, but subsequently discovered that it helped with many other conditions.
"I was fed up with taking various pills to try and make me 'better'- it wasn't how I wanted to live my life anymore," he said.
"So I gave CBD oil a try. It was a huge relief for me to feel like myself, yet the edge was gone. A bonus to the whole thing was the relief from various aches and pains I have. Especially the arthritis in my knees
"It immediately alleviated 90% of my pain. The benefits of CBD oil are unlike anything any pill or medication can do."
Fox refuses to be beaten by Parkinson's
Back to the Future actor Michael J Fox has used cannabis and CBD oils to cope with the symptoms of the debilitating Parkinson's disease.
He was diagnosed with Parkinson's when he was 29-years-old and subsequently set up the Michael J Fox Foundation for Parkinson's Research in 2000.
Fox has been a driving force behind the positive benefits of CBD, a point accentuated by his Foundation's lobbying of the US government to raise the barriers to its use in the US.
They joined forces with numerous other advocacy groups to implore those in power to facilitate vital research into CBD for medical use.
"Our organizations advocate for the millions of Americans living with the various severe and debilitating medical conditions that our organizations respectively represent," it read.
"We have seen firsthand the devastation that these conditions can inflict upon patients and their loved ones. This is why we are committed to exploring and advocating for all potential treatment options, including medical cannabis for those individuals who could benefit from its therapeutic use."
Having lived with Parkinson's for almost 30 years, Fox is a shining example of the difference CBD can make to people's lives.