You may be accustomed to taking CBD gummies for your general well-being, but unfortunately travel is not as easy as it is with Xanax or Vicodin. You need to do your research and make sure you are not breaking any laws where you start, where you stop, and everywhere in between. We have put together this handy guide to help you get started.
1. You Can Get on a Plane in the United States With CBD
The TSA states that you can board your plane with hemp-derived CBD in your checked bag or carry-on, as long as it contains 0.3 percent THC or less.
The responsibility falls on you to confirm that your CBD is in fact within those parameters, and it is a good idea to print out a certificate of authenticity pertaining to your product in order to answer any questions that may come up. You can find all the information you need at the website for your CBD brand, or some CBD brands put a QR code with access to the certificate of analysis right on the packaging.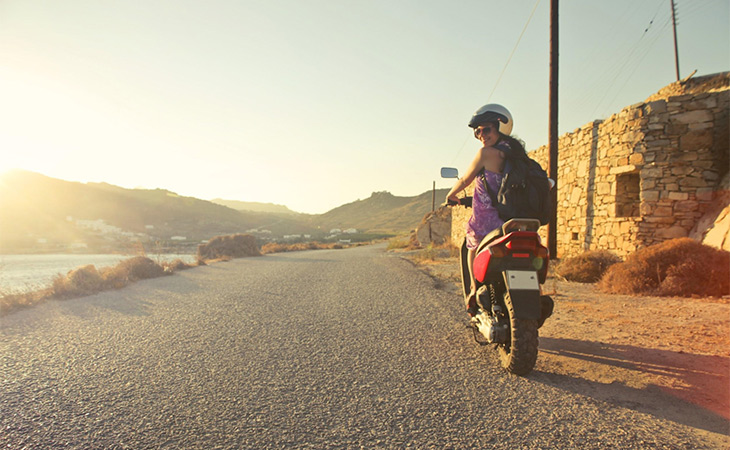 Sometimes, it is difficult to distinguish between CBD that is derived from hemp and CBD that is derived from marijuana. The TSA website states that the TSA agent has the discretion to deny boarding, confiscate the product, or contact law enforcement if it is believed that your CBD contains more than the legal limit of THC, so make it easy on yourself and be prepared.
The website also states that they are more concerned with finding items that may pose a risk to passengers, and are not specifically looking for CBD in your bags.
2. You Will Likely Not Have Your Bags Searched at Your Destination
Most countries only do random searches, and then they only poke around minimally. If your CBD is securely stashed, there is a good chance it will go unnoticed. If your destination has drug-sniffing dogs, there is a chance they would detect it, but they have to be specifically trained to sniff CBD out.
Frankly, most countries are more concerned with hard drugs like methamphetamines and opioids.
The issue lies with what happens if you somehow get busted with CBD in a country where it is outlawed. You can stay discreet and probably be safe, but it may not be worth the risk if you are traveling to a country that has very stiff drug laws.
3. Canada's Laws
In Canada, it is illegal to bring hemp and marijuana products across the border, but you are free to purchase them once you are there. You can find everything you are looking for at government-run shops and licensed producers all over the country. You could probably get away with bringing your own CBD with you, but why not check out a shop just to be on the safe side?
4. Mexico's Laws
Mexico has government agencies set up where you can purchase CBD oil or gummies, as long as it contains less than one percent THC. The CBD must be hemp-derived and come with a certification. You could probably get away with bringing your own CBD into the country, but they likely won't be as nice to you as they are in Canada if you get caught. Again, it's probably better to leave your CBD at home or finish it on the plane.
5. South America's Laws
South America has very strict CBD laws despite being famed for its cannabis production. Most countries in South America require a prescription in order to obtain CBD. Uruguay has legalized CBD, but only for residents. Chile is the only country in South America where you are able to have CBD risk-free as a tourist.
6. Europe's Laws
The laws in most of Europe are pretty relaxed regarding CBD. It is readily available in the UK and in most other countries. Finland, Germany, France, Sweden, and a few other countries require that you have a prescription in order to obtain CBD.
7. Asia's Laws
Most of Asia has very strict regulations regarding CBD. You can get CBD in India and South Korea, but you need a prescription. Japan allows CBD, but any trace of THC in it can land you in prison for up to five years.
8. Africa's Laws
Africa has some of the strictest hemp and cannabis laws in the world. South Africa is the exception, and they are working toward spreading a more progressive attitude about CBD. Swaziland, Lesotho, and Zimbabwe have made CBD available to citizens with a prescription.
9. Australia and New Zealand's Laws
Australia and New Zealand both require a prescription for access to CBD, and it must be very low in THC.
Final Thoughts
While the CBD business is booming in the United States, many other countries have some distance to go before it will be safe to travel there with your CBD. Here, everyone from your grandparents to national sports figures are taking CBD to improve their overall health and well-being.
The rest of the world is catching up, but it is best to be cautious as you plan your travels. You may want to leave your CBD at home for an international trip. If you go to a country where CBD is legal, you could just pick some up once you are at your destination. Be safe out there!