A mobile command center (MCC) is instrumental when disaster strikes. Whether it's a natural catastrophe or some form of civil unrest, MCC trailers are designed to help. Consequently, MCC units need to be properly equipped for just about anything. This means having quality equipment, advanced technology, a meeting space for tactical operations, and much more. That said, most MCC units and trailers are customizable. How can you know for sure that you've designed an MCC that can stand tall in times of crisis? Well, your MCC unit should, at the very least, offer the features mentioned above in addition to these crucial components.
Mobile Communications
As briefly touched upon, communications equipment is absolutely necessary for this particular kind of response vehicle. Obviously, without the ability to communicate with the outside world, an MCC trailer or post becomes virtually ineffective. Thus, one particular must-have feature for an MCC unit or trailer is an adequate range of telecommunications resources and services. This should include basic things like both cellular and landline telephone capabilities. Your MCC vehicle should also have a radio and audio/visual (AV) technology at its disposal, if possible.
Satellite System
Similarly, a properly designed command center should have a top-notch satellite system as well. Having both mobile communications and satellite capabilities will ensure that your team can stay apprised of all news and any developments as they unfold. Typically, a VSAT auto-acquired system is installed to provide access even in secluded or extremely remote areas. This system will ultimately come in handy when other systems or your basic MCC resources (public cellular network, radio, standard Internet access, etc.) fail.
LTE Network and Secure Wi-Fi/Internet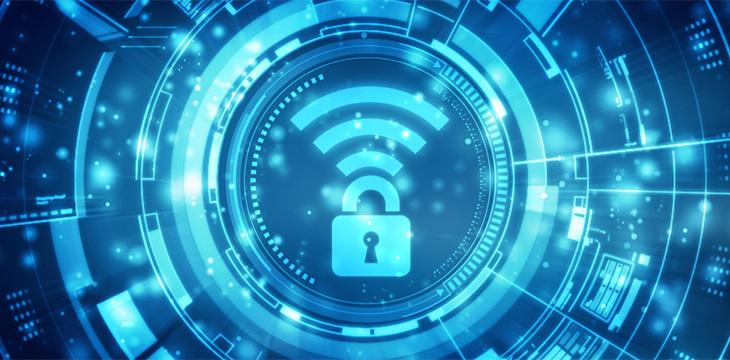 Along those same lines, your MCC trailer should be outfitted with the latest LTE network and private/public 5G. This will ensure that you have reliable connectivity. Clearly, this matters for first responders and those tracking ongoing crises. Even if day-to-day operations aren't as fast-paced, you can use LTE routers and repeaters to expand your trailer's signal when you need it the most. Likewise, a secure Internet connection and a Wi-Fi router for every workstation can also make a world of difference. Note that your command center network should always be private and offer a high-speed connection.
Diesel Generator
With so much technology on board, it only makes sense for your MCC trailer to have a generator. With that said, it shouldn't be any old generator you can get your hands on. Rather, your command center should have a diesel generator installed capable of running from 8 KW to 30 KW. Typically, on-site power sources such as these tend to be vented, insulated, and located in the rear of your custom Craftsmen Industries' MCC trailer. If you have questions regarding MCC diesel generators or alternate placement, go online to view this particular kind of mobile vehicle's qualifications and guidelines.
Interior Lighting
If you're worried about depleting your on-site power source with interior lights or climate control features, you shouldn't be. A properly equipped MCC unit normally has eco-friendly lighting with a longer lifespan. If, by chance, your MCC is an older model or, for some reason, doesn't have dependable lighting, it's highly recommended that you upgrade your interior illumination with LED lights.
Climate Control
Yet another important feature that your brand-new, custom, or used MCC trailer should have is a climate-controlled interior. Remember, MCC units are basically remote worksites, and even the most spacious vehicles can feel cramped without the proper airflow. Here, you must have climate control equipment that can maintain a comfortable work environment for your staff and your communication systems.
Pneumatic Mast
Regarding all your must-have communications equipment on board, a pneumatic mast is ideal for both surveillance gear and proper deployment of transmission. Most MCC units have several antenna types. Therefore, you can avoid a whole host of communications issues or signal failures if you have a pneumatic mast. If you're not quite sure what this particular mast does, that's okay. For the most part, this apparatus allows you to safely mount television antennas, HAM radio antennas, weather station equipment, cellular extender attenders, and more for optimal reception.
Printing and Scanning Capabilities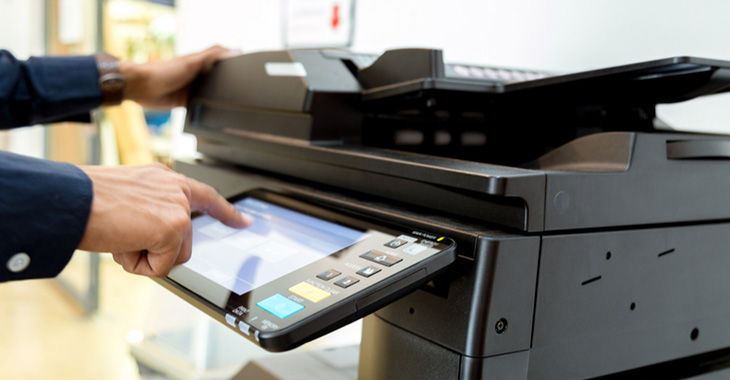 Additional fancy tech gadgets that you should have aboard include your everyday office equipment such as printers, scanners, double-screen monitors, desktop computers, and LED TVs. Remember, just because you're in a mobile office space doesn't mean things don't need to be faxed, scanned, printed, enlarged, or showcased on a larger screen for the entire team to review. Having these kinds of capabilities on-site means you don't have to venture to the nearest printer or coffee shop with Wi-Fi. Other office supplies your MCC unit should have are whiteboards, dry-erase markers, touchscreen tablets, and other relevant niche equipment or supplies.
Ample Storage and Custom Cabinetry
Besides being a high-tech dream come true, your MCC post needs to be organized. Not only does this mean having sufficient or adequate storage, but it also means having custom cabinetry created with your intended purpose in mind. For example, if you have sensitive materials or documents that you can't just have lying around anywhere, you should explore your storage and cabinetry options. Normally, you can select overhead and below workstation cabinets to create a functional and neat command center with optimal storage.
Spacious Workstations
A well-equipped MCC unit should also offer you and your team a spacious work environment with multiple workstations. This will ultimately make it easier for everyone working in the command center. There are a handful of design options that will allow you to make the most of your interior space, like built-in filing cabinets, USB and AC outlets, recessed lighting, built-in TV screens or monitors, plus more. Note that you can also select niche-related amenities like surveillance cameras, fingerprinting stations, and so on.
Equipped Planning Area and Conference Setups
MCC trailer meetings and conferences tend to happen at a moment's notice, especially when working in the field. Thus, instead of trying to set up a meeting area with no time to spare, why not save yourself time and energy by incorporating a meeting or conference area into your MCC's layout design? You can create specific interior spaces for conference calls and private areas to strategize with the team. What's more, you don't have to reserve a certain room or wall-off valuable space. Rather, you can select slide-out conference or aviation tables, retractable partitions, pull-down monitors, under-floor exterior/interior storage, and swivel captain seats.
Restroom Facilities
Once your MCC post is outfitted with all the necessary equipment and technology, you should seriously consider having a functional restroom installed. This could include van plumbing or other mobile trailer bathroom features—it's up to you. Of course, if you'd prefer to use any additional space for other things, you can always make a pit stop somewhere along the way. That said, if you do have room for a fully functional lavatory on board, you may want to revisit other recommended features like a kitchenette.
Kitchenette
A mini-kitchen or even a coffee maker can improve the overall work environment aboard your MCC trailer. In fact, you can have a mini-fridge, microwave, sink, and built-in seating if you choose so. This comes in handy for long trips and remote locations. However, if you forgo the restroom facilities, you shouldn't go all out with a kitchenette. Instead, maybe a sink and a Keurig machine will suffice. Ultimately, these final touches are up to you. But then, if you do choose to have a mini-kitchen and a fully functional lavatory on your MCC trailer, you won't regret it.
Other Notable MCC Features
Last but not least, there are dozens of other must-have features you can add on to your MCC unit. For instance, if you know you'll be spending a significant amount of time aboard, you may want to consider adding an on-call room or even a shower. You can save hundreds of dollars by adding lodging accommodations to your command center. Nevertheless, if you'd prefer not to go all out, a place to nap every now and then never hurt anyone. Ultimately, if you'd like more information on the available extras, you know what to do.
Takeaway
Clearly, you can make your MCC trailer or unit whatever your heart desires. That said, there are a few key components your command center should have. Of course, your budget or your intended use might mean you only need one or two of the must-have features mentioned above, which is perfectly understandable. But then, now that you have a better understanding of what it means to customize your MCC post, why not explore your options further? You can speak with an expert sales team member for more information, create your ideal MCC customization package, and get the ball rolling on your new mobile command center.